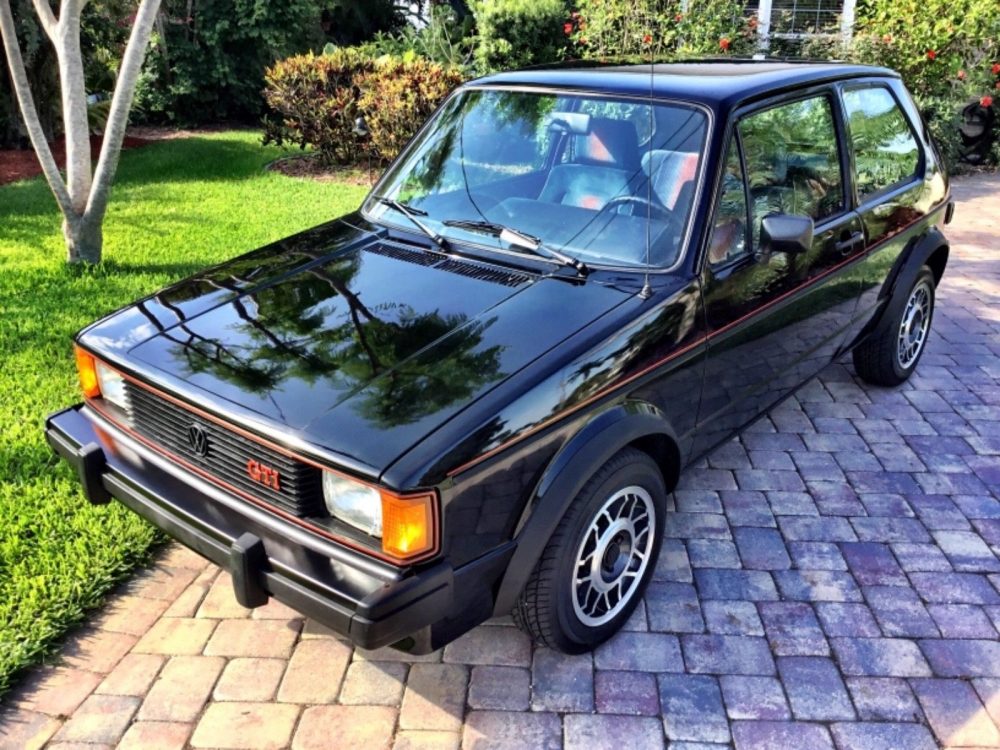 While not the fastest or the prettiest car Volkswagen ever made, the GTI represents the ethos of VW's 1980s philosophy of cheap, fun-to-drive, and eminently practical cars for consumers. As they did when new, the first generation GTI also represented a car which gave much faster cars a run for their money. True, the 90 horsepower under the hood won't scare a supercar. But what this car lacks in straight-line performance it more than makes up for in value.
You see, over the past few years we've watched the fan-favorites and driver's cars from the 1980s increasingly price themselves out of the range of most enthusiasts. The esoterics are also forged in unobtanium today, and while there was a period where you could snap up cheap 80s products in Europe and import them, they're going away, too. Sure, the M3 and 911 led the charge, but today a clean 190E 2.3-16 or Quattro will set you back some serious bucks. And then when you do get one, you need to worry about collector insurance, expensive and hard-to-source parts and whether you bought in a bubble.
The solution is still the giant-killer GTI. Find a clean one, and you'll have a car that can be driven at 10/10ths still today and generate plenty of smiles, yet is relatively cheap to buy and very cheap to run. You'll get thumbs up just like the 911 driver will. Maybe even more, honestly, because when was the last time you saw an A1 cruising around?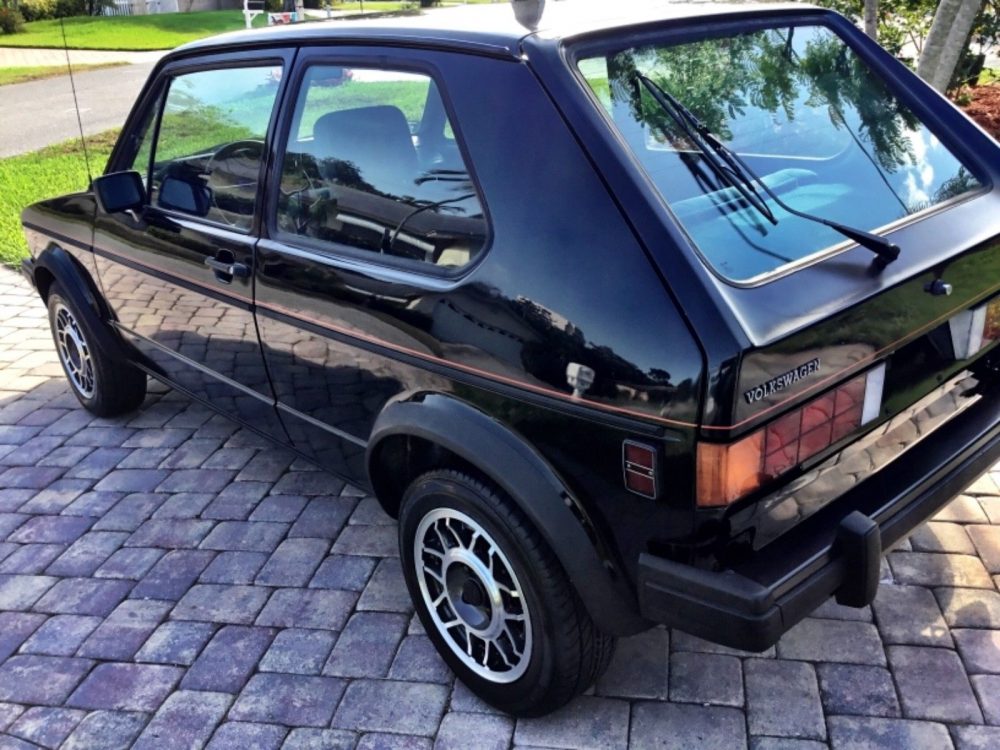 Year: 1984
Model: GTI
Engine: 1.8 liter inline-4
Transmission: 5-speed manual
Mileage: 100,500 mi
Price: $13,995 Buy It Now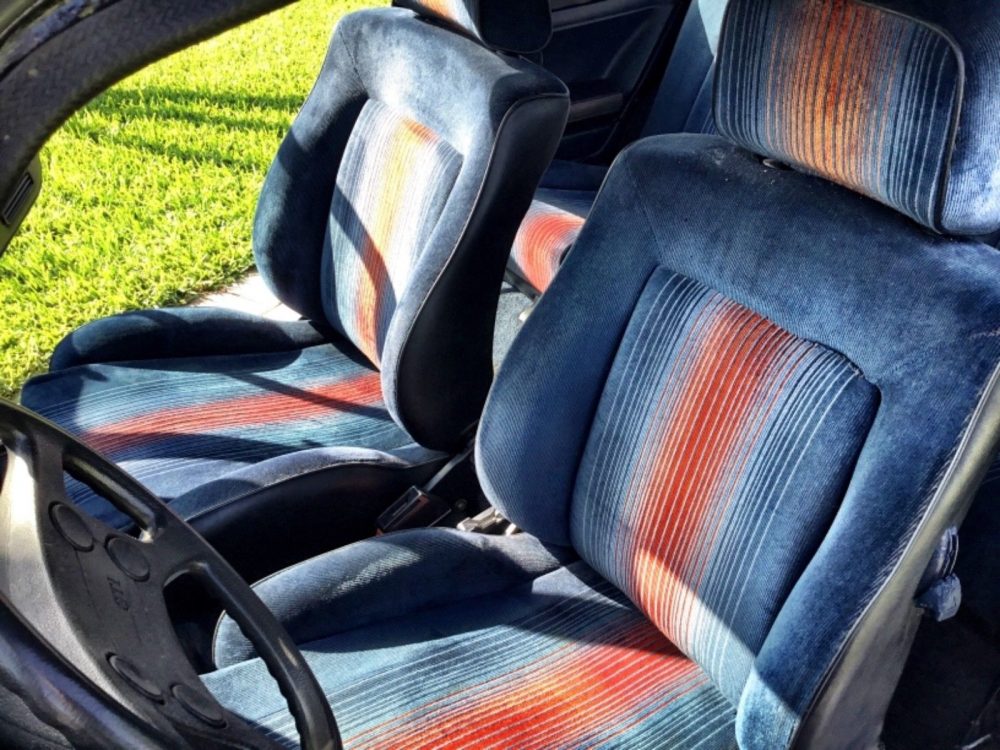 This 1984 Volkswagen GTI is a true "barn find". The car was owned and driven by a woman until 1997 when it was put in storage. It was recently sold to a small car dealer who "got it running" and then purchased by me. The odometer works and is showing 100,550 miles which based on the comprehensive service notes and interior condition I believe to be correct. Because of the faded and thinning paint, the car was disassembled and painted single stage black urethane which has not even been waxed yet. The bumpers were beadblasted and powder coated satin black as original. The wheels were all reconditioned and new tires mounted. Parts of the exterior rubber trim were replaced, and the car was pin-striped as in the original. The interior is near perfect. There are no tears or worn spots in the seats and the dash is free of any discoloration or cracking. The only things replaced in the interior were the headliner due to sagging, the shift boot and the rear hatch strut. All the gauges, dome, glovebox and hatch lights work as they should. The radio is new as are the speakers – front and rear. Mechanically, the injection system was completely gone through and tuned. The fuel tank was replaced and the fuel pump and filter is new. The timing belt was replaced as was the water pump. The alternator is new, the radiator is new, and the non-operative a/c system was removed and all of the correct non-a/c brackets and pulleys were sourced and installed. All of the original a/c parts go with the car. The front brake pads are new, the rear shocks were replaced with new Bilsteins and all shift bushings were replaced. I have the owners manual and all service notes from the original owner until the car was put in storage. This car is not a Barrett-Jackson quality restoration, but the paint job is excellent and the car shows extremely well. It starts, runs and drives as good as it looks.

Like all of the vehicles I sell – this is not a PROJECT. I try to go through each car and fix or replace what is needed so that the new owner will be able to enjoy it without worrying about repair bills. If you have any questions, my name is Mark and I can be reached at 239-292-2370.

Here's what germancarsforsale had to say about my last GTI:

Here are several recent testimonials:

Eric B.

"I love the GTI I bought from Mark. The car was in fantastic condition and drives just as good as it did in 1984 – I'm amazed at how quickly it starts every time I turn the key. This was my first time buying a car sight-unseen (I live in California) but his communication was such that I never had any worries about trust at all. He's also been great about answering any questions I have and I know I can count on his help down the road."

Erik W.

"I purchased a 1989 Cabriolet from Mark for my wife, and we couldn't be happier with our decision. Mark makes the used car buying experience very easy. He is only a phone call or text away if you have any questions about the vehicle or the process of purchasing a vehicle. It's tough buying a car online, sight unseen, but Mark answered every single question I had honestly. It's good to know how much pride he takes in working on these vehicles and that there are still trustworthy people to buy used cars from. Thanks Mark".

Mark C.

"I couldn't be happier with the GTI. I have no reservations or regrets after purchase which is a surprise to most people. There's plenty of horror stories out there about people buying cars on eBay or other websites that don't see the car prior to purchase. Mark is different. I feel He's an honest guy and he went out of his way to help me with making it easy."

Reid C.

"It's only been two weeks, but I am very happy with the Cabriolet which I bought for my wife. It had only 40,000 miles (Carfaxed) despite being a 1988, and the interior especially is immaculate. Best of all, Mark has been a great communicator. Any questions I have, he responds promptly. He doesn't just make the sale and then hide with his money. I know I can count on him regarding any questions I have today or six months from now."

Kevin F.

"I have been restoring old Volkswagens to original condition as a hobby for over forty years and have bought cars from many people. I take pride in making sure the cars are right when I am finished with them. I wanted to buy a water cooled Volkswagen that I could just drive and enjoy. The 1993 Volkswagen Cabriolet that I bought from Mark is a wonderful car and it is exactly what he described to me. I have to say that after all these years he is on my gold list of respectable people. These days when so many people are scamming others it is nice to know one who can be trusted and is very honest. Mark made my purchase a pleasure and for the first time I was able to buy a car without any worries!"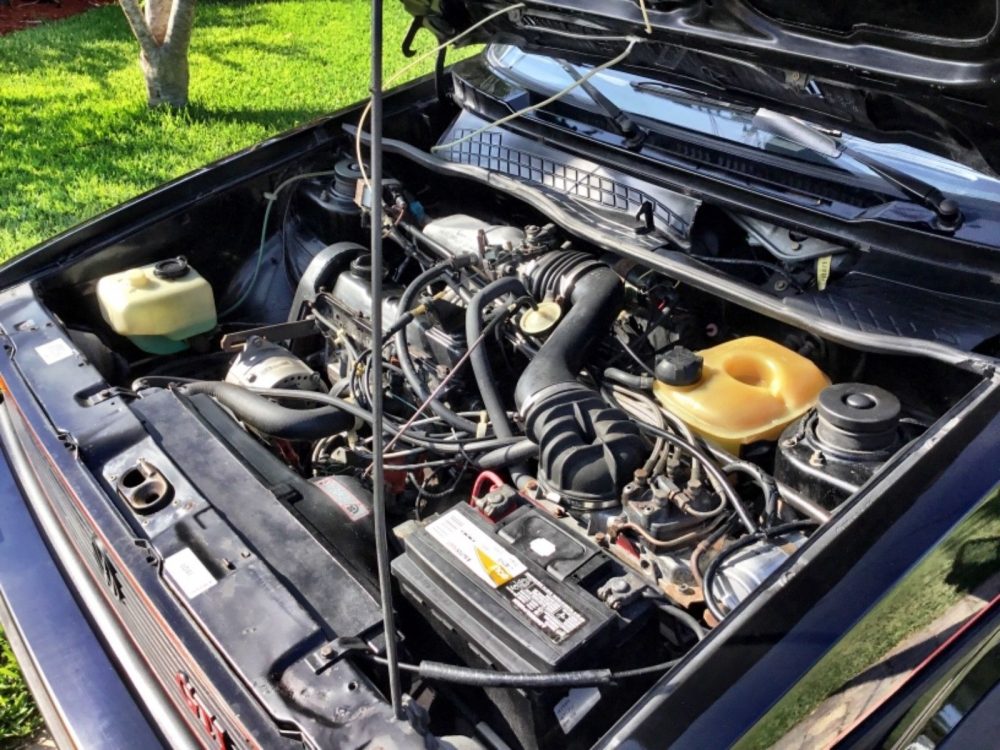 All of this, and the seller gave us props, too! Just as last time, the seller has approached the market with a vehicle which immediately will probably strike a few as highly-priced. But as I mentioned in that post, this is a turn-key car which has few apologies to make for its current condition. Mileage is reasonable, the exterior and interior gleam, and it's a nice color combination – the same as the one I owned. But unlike mine, this one isn't falling apart and there won't be a long line of repairs and neglect to get on top of. This one is priced just above the last example from the same seller, but with slightly fewer miles and in a more desirable color combination for some that follows. As with the '89 GTI 16V I wrote up recently, it's interesting to see a non-sunroof example too.
Could you buy a GTI cheaper? Sure, the '85 and '89 I just featured both sold for far less. But the A2 isn't the A1, just like the E36 isn't the E30. If you are a DIYer and want a restoration candidate, this also isn't the car for you. But as turn-key legends come, there aren't many cheaper options out there.
-Carter