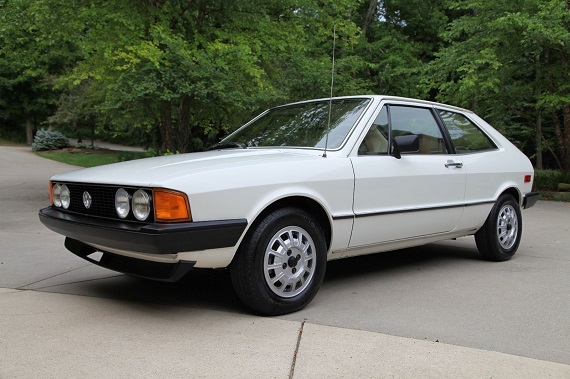 Just three days ago we looked at an impressive 1980 Volkswagen Scirocco. Condition was great and it was full of period details, but I mentioned I'd prefer a stock example. My wish came true, as an absolutely stunning original 1981 came to market immediately after. Looking splendid in Alpine White over Gazelle cloth, it is presented in near stock configuration and really lets the near perfect lines Giugiaro penned show through. The 1980 failed to meet its reserve at $10,100, but this auction is a no reserve deal with very active bidding. How high will this perfect '81 go?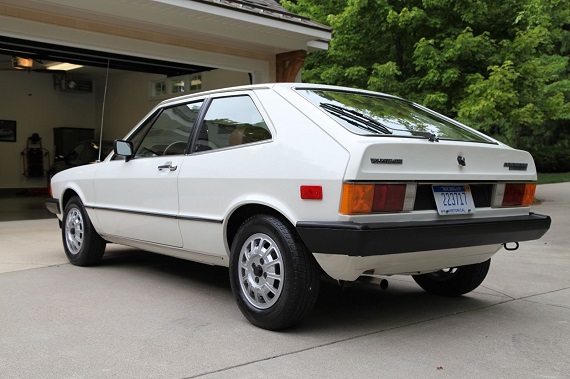 Year: 1981
Model: Scirocco
Engine: 1.7 liter inline-4
Transmission: 5-speed manual
Mileage: 54,575 mi
Price: No Reserve Auction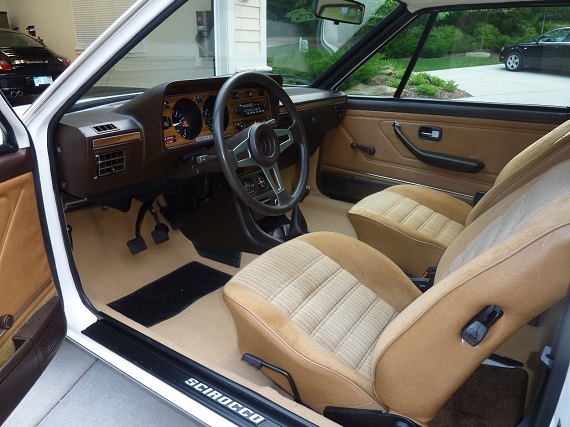 1981 Scirocco time capsule in outstanding condition. Fully documented car from new with original paint and has been well kept throughout its life. I have owned this car for 7 years after a long search. This car has spent most of its life in southern California until having it shipped here to Michigan where it has resided in its climate controlled garage. It has been driven about 1000 miles since with only weekend exercise. It has been trouble free and well cared for its entire life. There is no suggestion of any structural damage or paintwork all of which is in amazing condition. The car has been reliable and has never had any significant mechanical issues. Starts easily. Runs and drives well.

Previous owner added Bilstein/H&R suspension with additional upper and lower front supports. H4 headlights with relays provide improved dependable lighting. Carpet has been replaced with Newton carpet from the UK which is of top quality. Rare European bumpers were upgraded years ago. Otherwise the car remains stock. Dealer installed air conditioning would benefit from servicing as it is loosing it's cooling capacity. Recent fluid changes have been performed. Car recently received new Michillen tires and a new battery.

The paint on the car is original and amazing condition with nice luster (9/10). The body is rust free. The body does show a number of dings with intact paint along the normal longitudinal body creases on the side of the car and some shallow dents/depressions on the hood and roof which are not appreciated on pictures but can be seen with the right lighting (7-8/10 condition). A few scratches and paint chips that have been touched up are present but only under close scrutiny. Glass is original (9/10) condition. Interior demonstrates some dash cracks which I tried to demonstrate on pictures. Small worn patch on passenger's seat otherwise in excellent condition. Original radio and no modifications to the interior have been made such as to the dash, door cards, or rear deck. Mechanically the only issues have been the horn works intermittently and the reverse lights have not worked since I've owned the car. Otherwise all electricals are in working condition.

All service receipts from new, manuals, window sticker, keys, and original California plates included in sale.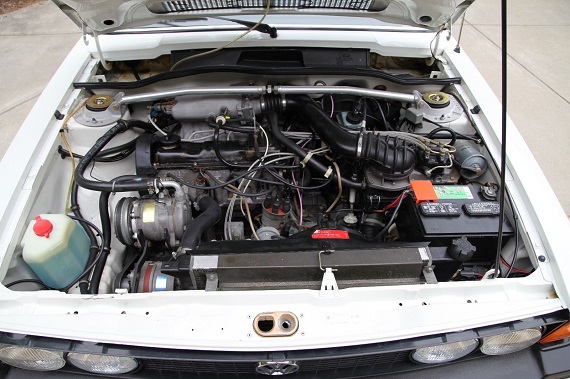 The modifications from stock are really desirable bits; the upgraded suspension isn't too low and looks more in line with European ride height, while the H4 lights and Euro bumpers round out a perfect looking exterior. The color combination is better and the good photography shows more than the 1980 listing did. Under the hood looks great and sports a neat dealer-installed air conditioning system. Inside, the upgraded carpet looks awesome and though it's not perfect this car is definitely show ready as a survivor. With low compression and only 1.7 liters, performance was pretty poor from these light coupes; Volkswagen quoted 0-50(!) at 8.2 seconds and a top speed of 99 m.p.h.. But the lovely aspect is the package, not the performance, and this beautiful example has drawn a lot of attention. With two days to go, bidding has nearly eclipsed the 1980 which failed to sell; 81 bids have hit $9,600 at time of writing. That should clue you in to the desirability of such a stock example. We don't really have any comps on this car – we saw a 2.0 16V modified '76 hit $22,000 last January, and a low mile original '83 hit $13,000 some three years ago. It will be very interesting to see where this one lands.
-Carter