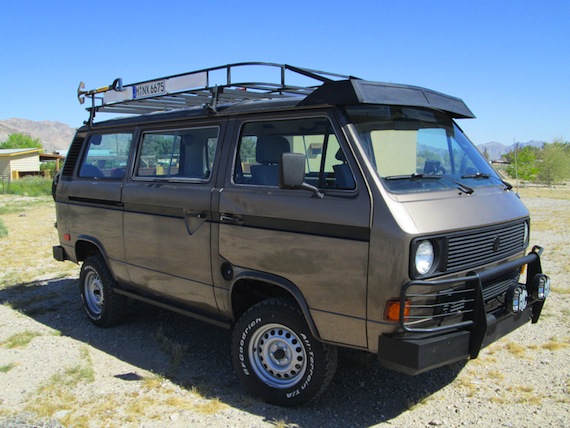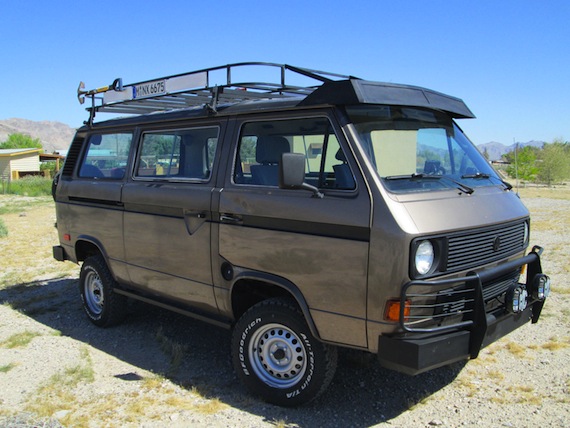 VW vans are not usually known for their speed, with a few amazing skunkworks exceptions. There's a reason my continent-traveling friend's blog is titled 63mph – that's about the best his Weekender can do on the highway. While those in search of more power usually go OEM+ or Subaru routes, this owner clearly does things his own way. He bought a 2.0l Ford Zetec crate engine pushing 130hp, as well as fabricating some fun bits himself like the bumpers and some funky wood interior panels. I happen to like the Mad Max-styling, especially the steel wheels. The Zetec is a completely new direction; can you handle a little American in your German?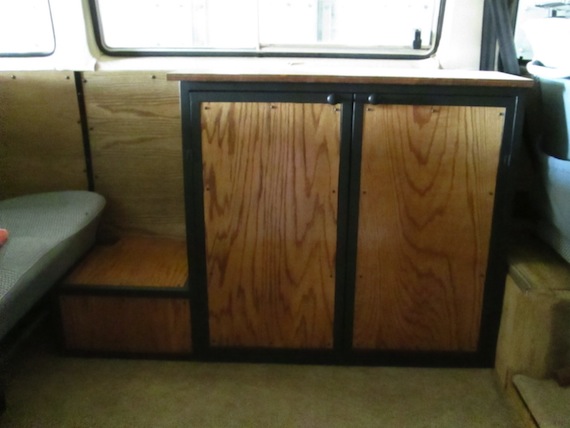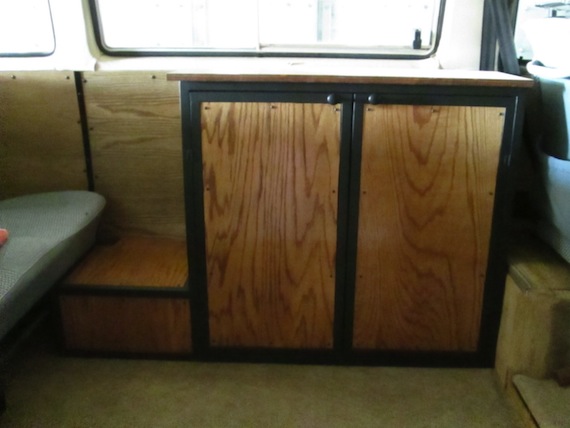 Year: 1984
Model: Vanagon
Engine: 2.0 liter Ford Zetec inline-4
Transmission: 4-speed manual
Mileage: 242k on chassis, 600 miles on engine
Price: Reserve auction, $17,800 Buy It Now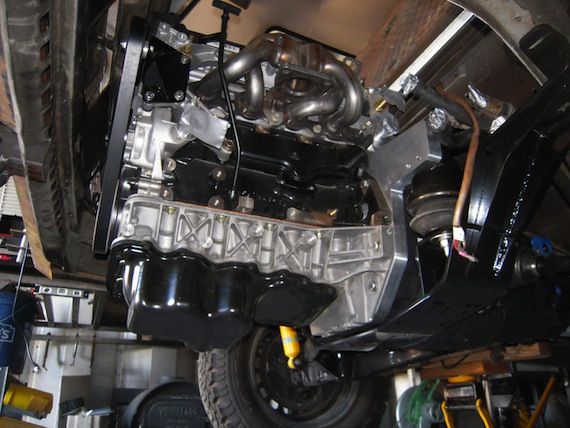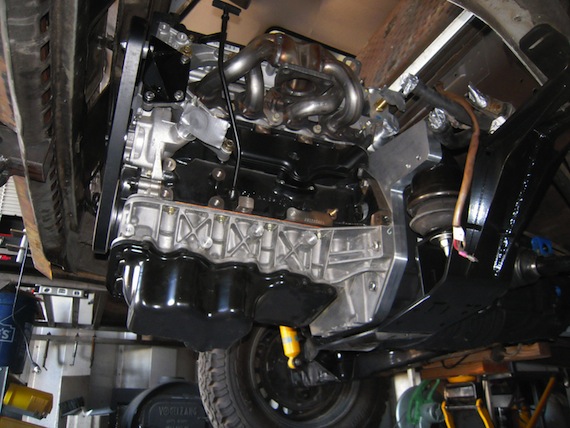 You are bidding on a 1984 Vw Vanagon it life has been the southwest and not a drop of rust.The title has rebuilt on it becouse it sat for years without a title.It has never been wrecked. I have been building it for 3 years. I only put 600 miles on the new engine i have $10,000 just in to the engine and trans and the rear end. This van has been completely modified if you want a stock van this one is not for you. If you want a VW you can drive across country at 80 mph this one is for you. I ripped out the old Vw engine and went with a Zetec 2.0 Bostig conversion for reliabily.The engine is new factory from Ford not a rebuild. The transmission has been rebuilt plus new axles and all new bearings.I put a 1.5 lift on it for better clearance. I have a suburban A/C unit for it that needs to be install half of it is already done. An A/ C shop can finish it in 2 hours.I have 2 westy top if you want to convert to a camper.The paint is a little sun faded and the clear coat on the roof is pealing but not to bad.I didnt worry about the paint becouse its not bad and a pretty car is not good if it runs like crap and a small dent on the pass door The only resone I'm sell it is because I love to build cars and this is the 3rd Vanagon I've done so on to the next.This VW runs and drives better then new and i have all the reciptes Buyer pays for shipping Happy bidding

List of new stuff

new Ford crete Zetec 2.0 and rebuilt manual trans / new axles and wheel bearing / new BF Goodwrench AT tires and SA rims / new brakes all the way around / new radiator / new driver and pass window rubber and rebuilt window regulators / Euro van driver and pass seats and fold down to bed rear seat / new stereo / new CB / to much new stuff to list.

List of custom fabricated things

Bumpers front and and rear / front skid plate / side rock sliders / roof rack / front sun visor / rear swing out gas can and spare tire carrier / inside cabinet / front brush guard and to much to list.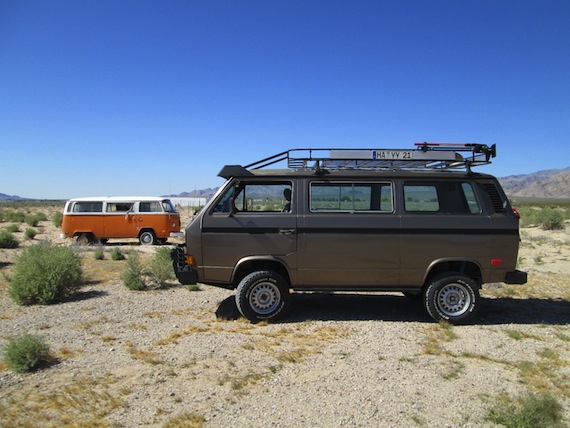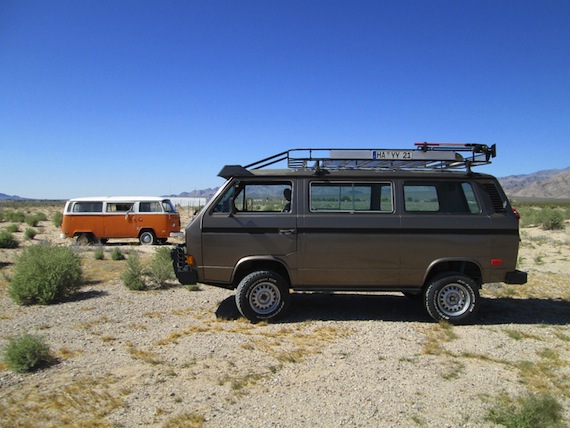 I love the look and DIY-nature of this van, and I'm sure it's drives super well; I would just require a boxer sound if I had a van. Some people don't care about that though, making this a great option. It's in-line with decent Van prices, so you'll have to judge how much you like the self-fabricated parts. With one of the owner's Westy tops on it (with the rack on that!), it would be even more awesome and could sell for more.
-NR