With our resident Mercedes-Benz expert Paul out of the country, we're going through a bit of a classic Mercedes-Benz drought here at GCFSB. I've tried to fill in a few gaps, but the reality is that Paul has a knack for finding the best examples of the stars from Germany. So until he comes back, you'll have to make due with our admittedly second-tier examples, two of which we'll feature today and both of which at W116s. Right now I have a one of the lesser examples – a 1979 350SE. It doesn't have the big 6.9 motor and it's not the long wheel base, but it's a slick Euro model which appears clean – so certainly worth a look: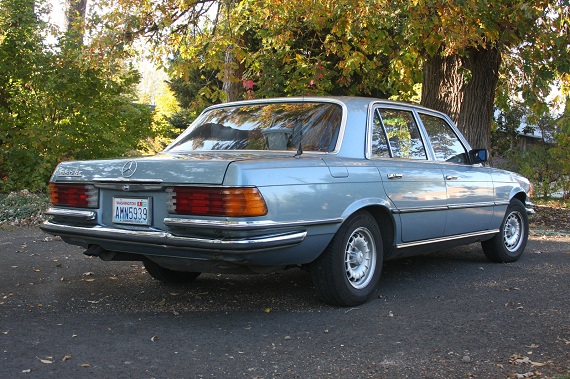 Year: 1979
Model: 350SE
Engine: 3.5 liter V8
Transmission: 3-speed automatic
Mileage: 129,000 mi
Price: Reserve Auction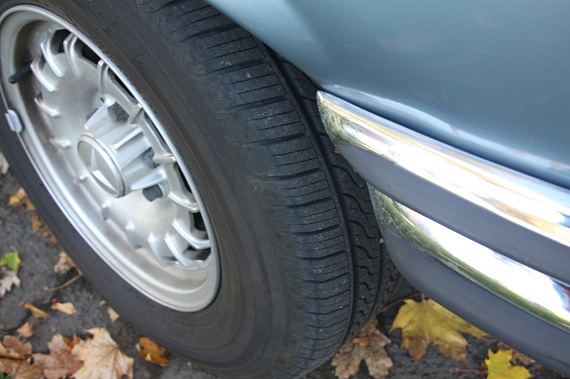 1979 Euro model 350se. Previous owner imported from Germany and owned for 30 years (very well cared for). Original paint. Overall appearance is very good. New top of the line Kenwood stereo and Infinity Kappa speakers.

Drives great. Tires are nearly new. 3.5 liter engine is a beast and in sound mechanical shape. Leather seats are showing their age.

Euro model includes original rectangular headlights and beautiful chrome bumpers. This car looks like a Mercedes Benz was intended to look…….without the ugly American bumpers that you see on most vehicles from this era.

More photos available upon request. Shipping is buyers responsibility.

Awesome rare car. Not perfect, but above average. Have seen less than 5 for sale in the last 4 years.

Being sold as is. I will answer any questions as candidly as I can.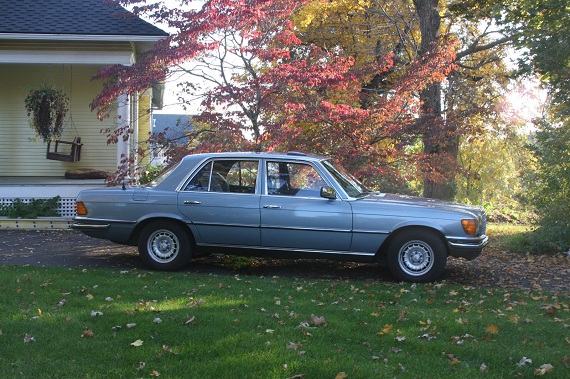 It's unfortunate that there aren't many photos of the interior, but I'm guessing it's probably a bit thread-worn since the seller discloses that the seats "show their age". But the exterior certainly looks quite clean; it's a pleasing color, the wheels look in good condition and critically it's carrying the much better looking Euro-lights and small bumpers. Coupled with the short wheel base, this really slims the otherwise semi-ungainly W116. The next knock would be the smaller engine; the 3.5 would probably be considered less desirable than the bigger 4.5, right? Well, the numbers don't lie; the 3.5 was lighter and ran higher compression, meaning in terms of acceleration and top speed there was nothing in it between the two. While a mid-condition U.S. spec 450 will set you back around $15,000 these days, the bidding on this example has been pretty flat; reserve is on but at time of writing the bidding hasn't crested $2,000. If it could be had for under $10,000, I see this as a neat classic driver that would really stand out from the crowd!
-Carter