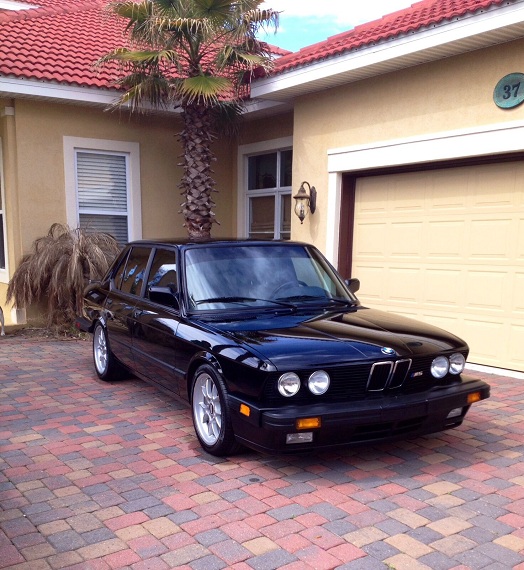 Hopefully, Nate's E28 M5 ownership inspired you and you're ready to jump into the M5 market. Bad news; you missed the cheap E28 M5 train. They bottomed out a few years ago, when is was briefly possible to get a pretty clean example under $15,000. Well, they're back on the rise, in some cases outpacing their arguably more desirable brother the M6. However, if like Nate you're willing to take a bit more of an adventure in ownership; if you're willing to accept that you don't need a perfect example; if you like your car with a bit more character in its lines, then there are still options available. Today's 1988 M5 is one just such example: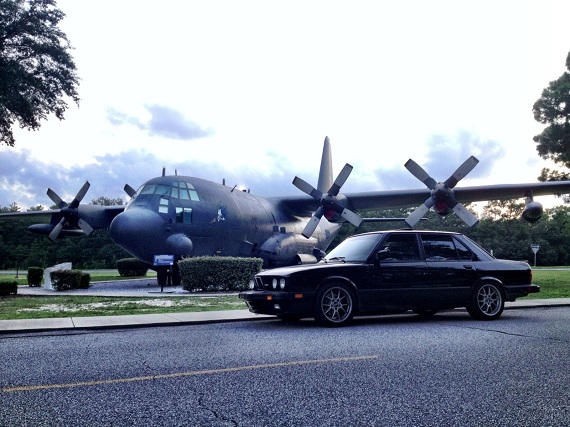 Year: 1988
Model: M5
Engine: 3.5 liter inline-6
Transmission: 5-speed manual
Mileage: 101,700 mi
Price: Reserve Auction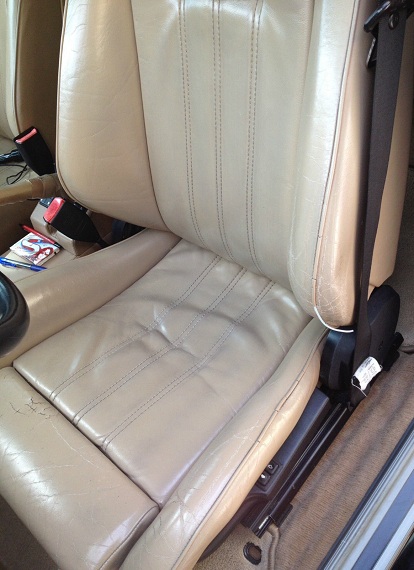 everyone knows what the E28 M5 is so I'll spare you the history lesson on the model!

I was looking for the nicest M5 I could find when I got a lead on this low mileage example. It had 2 long term southern owners who were BMW enthusiasts. There are not much for paper records prior to my ownership. However I picked the car up from the previous owner at BMW Nashville and talked with the tech who had done the majority of the work on it over the last 12 years. The people at the dealership were very familiar with the car, after all its a very rare car, and if you want more info on the history of it prior to my ownership I'm confident they can answer many of your questions.

There aren't many of these left with this low of miles, and those that are out there generally get snapped up by Enthusiast Auto Group and get stuck with remarkable price tags and are subsequently sold to concourse collectors never to be driven again. (seriously take a moment and go check out their prices and then come back and click buy it now on this listing!). this car is not a concourse car, its a driver for a TRUE enthusiast! The driver seat shows some wear, the car is not 100% stock, the paint doesn't look like it just rolled off the showroom floor.

That said. the seats are not in desperate condition, there is plenty of life left in them! The upgrades have been done to enhance the drivers enjoyment of the car (safe reliable Dinan Power), and the paint is in very good condition and still has plenty of shine to steal attention at your local Cars & Coffee!

Here is a quick rundown of the car:
Dinan tune
Dinan springs
Blisten suspension
Billy Boat Exhaust
17″ BBS RK wheels
225/45ZR17 PZero Nero tires (~5k miles)

lots of maintenance in last year:
4 new brake pads & 7 series rotors
distributor cap, wires, spark plugs
valve adjustment
assortment of hoses replaced
newly rebuilt short shifter
Programa SI board
new battery

On Apr-23-14 at 10:22:47 PDT, seller added the following information:

It has been pointed out that I wrote "then come back and click buy it now on this listing", when there is no buy it now. That was poor word choice on my part intended to make my point about EAG's pricing….sorry for the confusion, I can assure you that my reserve is WELL below the very similar M5 they currently have…thanks for looking & Happy Bidding!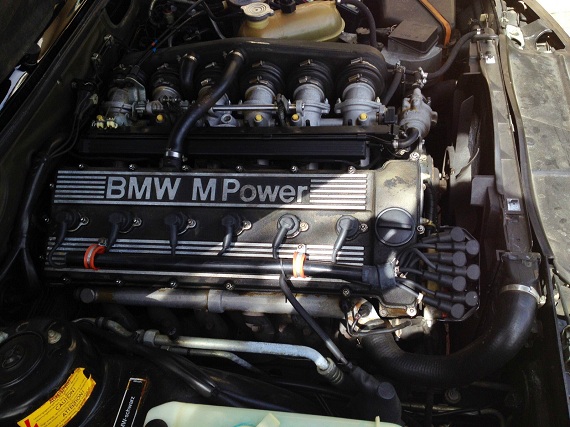 This car has some of the updates Nate spoke of already complete, and has some well-built Dinan bits to boot. Miles are certainly lower than a majority of M5s that come to the market, and it has to be said that the overall condition is similarly above market average. The BBS RK wheels aren't quite the right fit for the E28 in my mind; those are a generation too new to me. That's easily sorted with some Style 42 or Style 5 wheels that are easily found off newer 5 series. Otherwise, do you fix the things that are wrong? I wouldn't; it would be pricey to fix the interior and then what – not drive it? No, like Nate's example, this car allows you to drive and enjoy the S38 M5 as intended. Reserve is likely set in the $17,000 – $19,000 range – but as Nate said, they're likely on their way up. M5s aren't the cheapest cars to run out there, but there also aren't many cars that offer more for your money these days.
-Carter