I'm certain there's a sect of the readership that gets pretty sick of me droning on about the Audi Coupe GT. I'll acknowledge a very large soft spot for this relatively unloved Audi oddity. But it's Father's Day, and so as a treat to myself I'd like to look at another. And, I think you'd like to look at it too.
As we write up cars constantly, for me there's always a point of thinking 'Right! That's it. There can't be another clean original one out there!' Because, at some point that certainly must be true. How many completely original, low mile and low ownership examples can there be out there. Who, for 33 years, would care for a car so much that basically everyone else gave up on when it was five years old?
Yet occasionally they turn up, and here's a prime example. According to the seller, this 1985 GT has turned just 67,000 miles and he picked it up when GTs were still on dealer lots. Alpine White with the unique blue tweed interior and matching blue dashboard, he obviously loved the B2 as much as I do: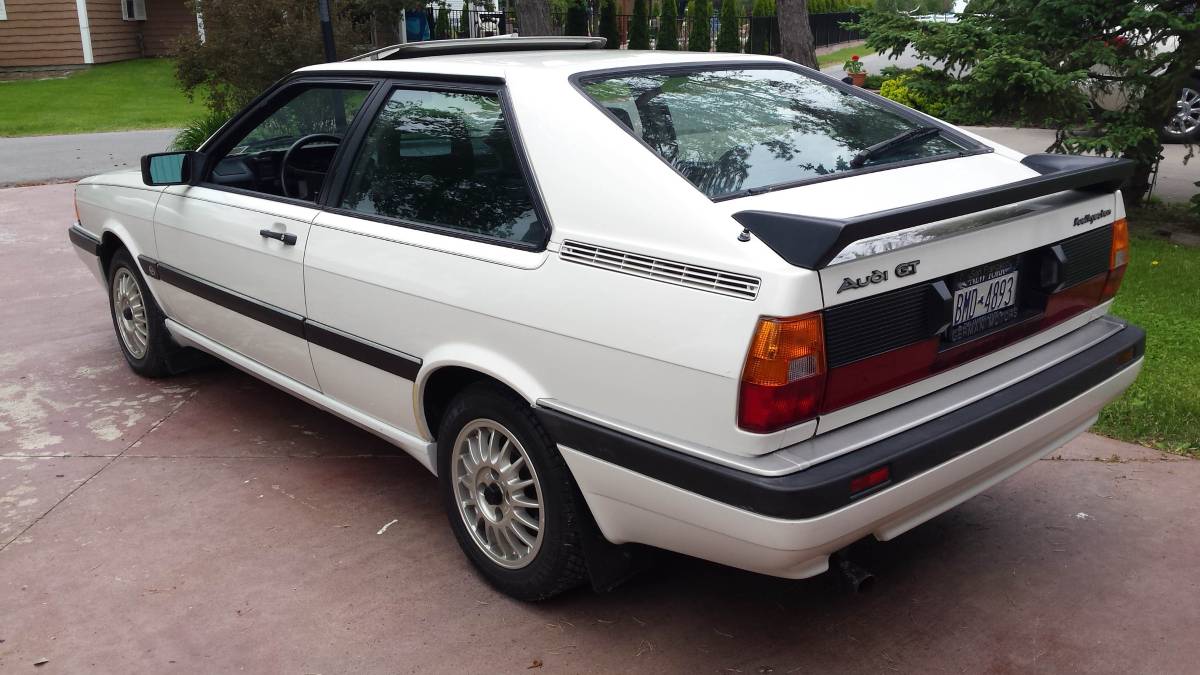 Year: 1985
Model: Coupe GT
Engine: 2.2 liter inline-5
Transmission: 5-speed manual
Mileage: 67,204 mi
Price: $5,995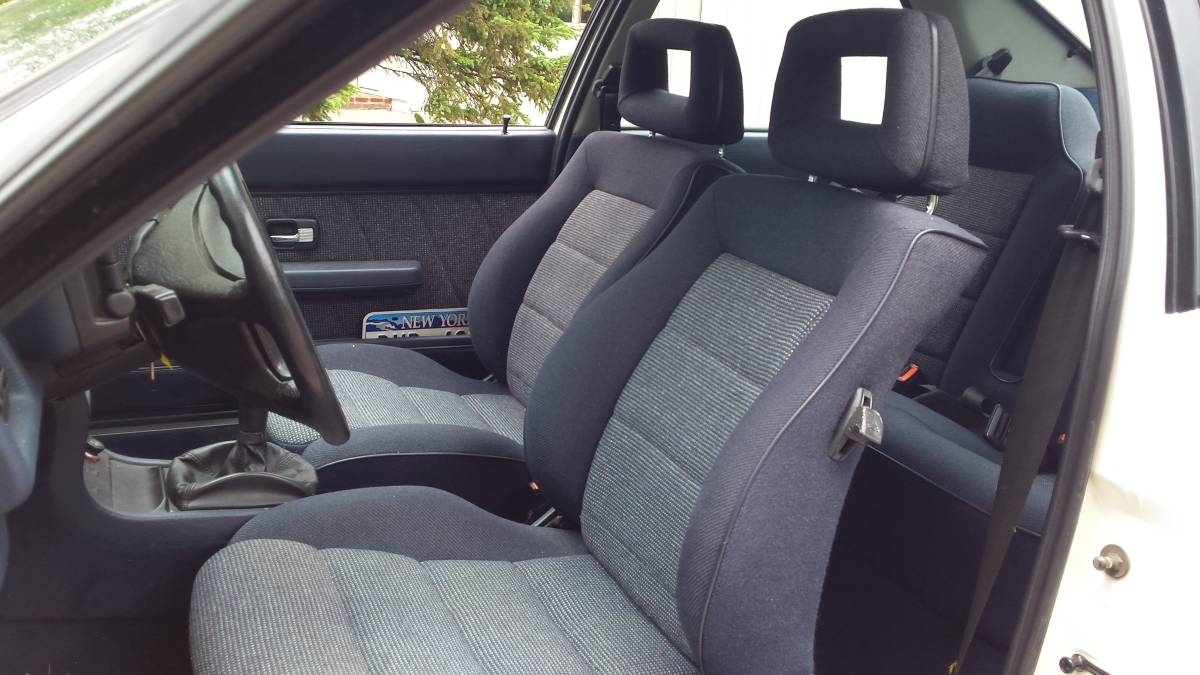 I bought this car when it was two years old from the original owner who babied it but reluctantly sold because he was moving overseas. I have lovingly maintained this car for the last 30+ years. My wife and I drove off from our wedding in this car and although it has great sentimental value, it's time to simplify. No door dings, dents, or scratches. Blue tweed interior is immaculate. (Even the floor mats always were covered with carpet samples.) Desirable 5-speed manual transmission and analog dash. Factory alloy wheels. Pop-out sunroof. All-original. No winters. Always garaged under fitted cover.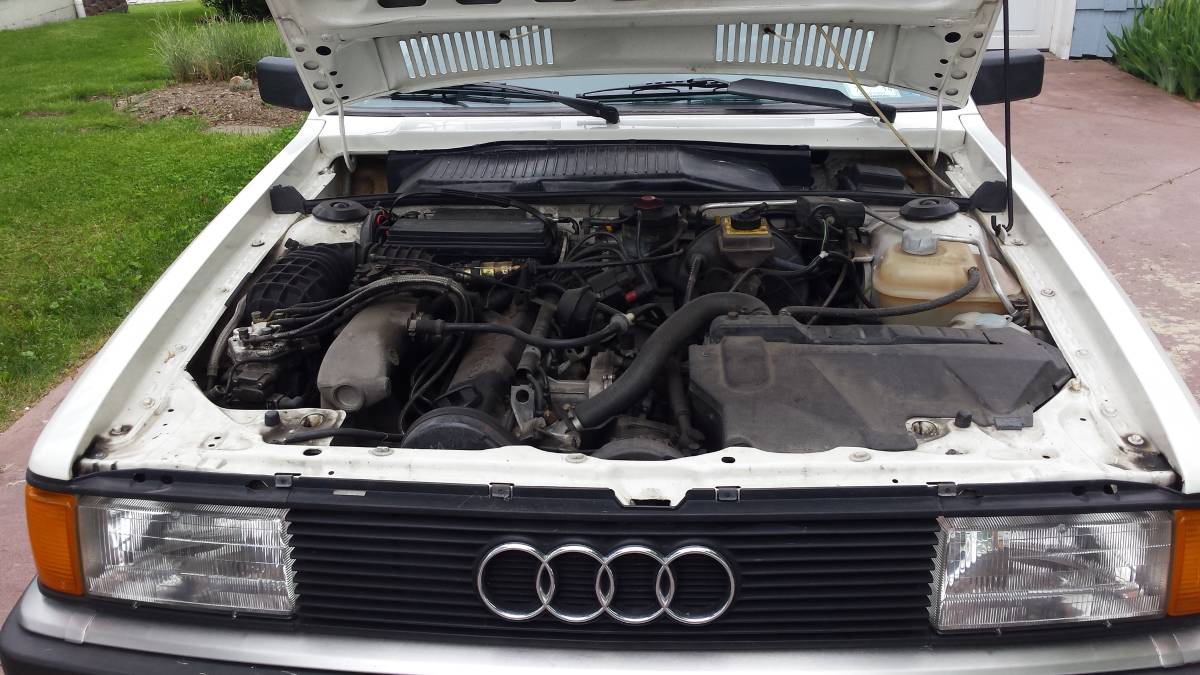 It's a good thing for my marriage that my bank account is relatively empty, because once again an example like this has me turning to the account statement page to see if I can swing the asking price. But this one won't be mine, unfortunately. It is about as lovely as second generation Coupes come; granted, it's not the more desirable Commemorative Design or Special Build model, but condition trumps all here, and they just don't come up often like this. Power comes modestly from the KX 2.2 inline-5 at 110 horsepower, but the light curb weight and 5-speed manual make these cars really entertaining to drive. The car even retains its dealer-installed rear mudflaps and otherwise everything appears to be there and in great shape. There is nothing to complain about. Okay, I wish I didn't have a pinstripe. But, then, I also wish I was racing Le Mans this weekend, so we can't have it all.
For the asking price, you simply cannot find a nicer one. And, you wouldn't come close to being able to recreate the condition from a lesser example. This car is really a pretty amazing opportunity that frankly I didn't want to post as I'm still trying to sort out how I could buy it in my imagination. I truly believe that in a year or two I'll look back and regret not figuring out how to make it happen.
Thanks to the Small Audi Chassis group for the spot!
-Carter