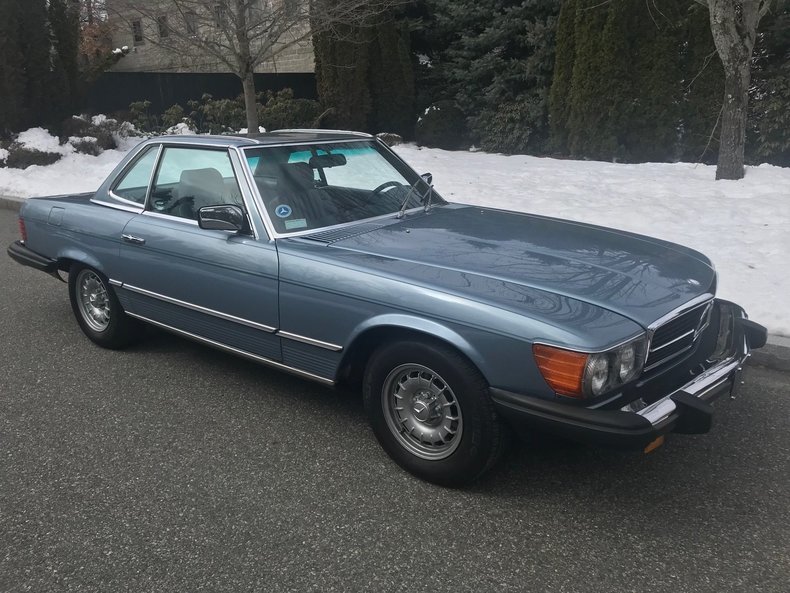 Last week I looked at a 2008 Mercedes-Benz S550 with little over 2,700 miles on it and quite honestly, wasn't all that impressed. Maybe because it was a modern car that was only 10 years old, but the low miles didn't really blow me away all that much. Today, we have a 1985 380SL that has just 1,500 miles on it. That's it, exactly 1,500. I don't know why or how this car only managed 1,500 miles, but that's what I'm seeing. The problem is, like the S550 from last week, this car just isn't doing it for me.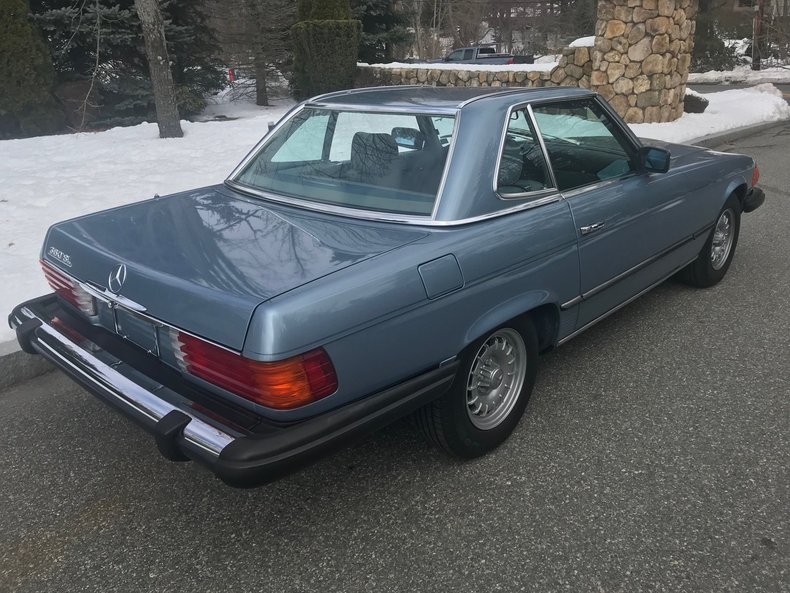 Year: 1985
Model: 380SL
Engine: 3.8 liter V8
Transmission: 4-speed automatic
Mileage: 1,500 mi
Price: $75,000 Buy It Now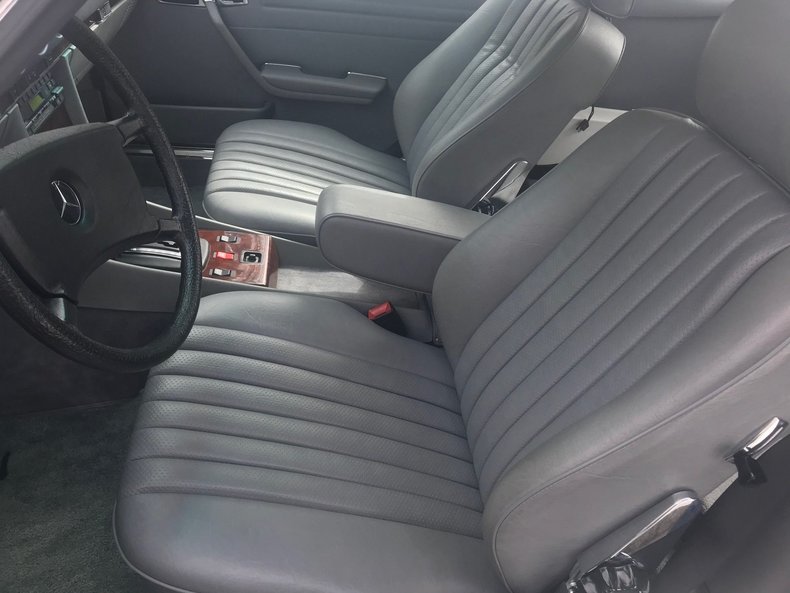 1985 Mercedes-Benz 380SL featured in beautiful Diamond Blue with Grey M/B Tex Interior. This R107 has been in a collection in Coral Gables, Florida, USA until recently and has always been stored properly in a climate controlled environment . One of the last of the US Market 380SLs with a production date of 8/13/1985 and a retail delivery date of 9/30/1985. A recent 30K service was performed at Mercedes-Benz of Coral Gables. Tires have been recently replaced (spare is still original). This vehicle comes with all proper documentation, mileage verification, and a clean Florida Title. Original books and keys are included. Don't miss this rare opportunity to own one of the lowest mileage, immaculately kept, R107 time capsules known to still exist.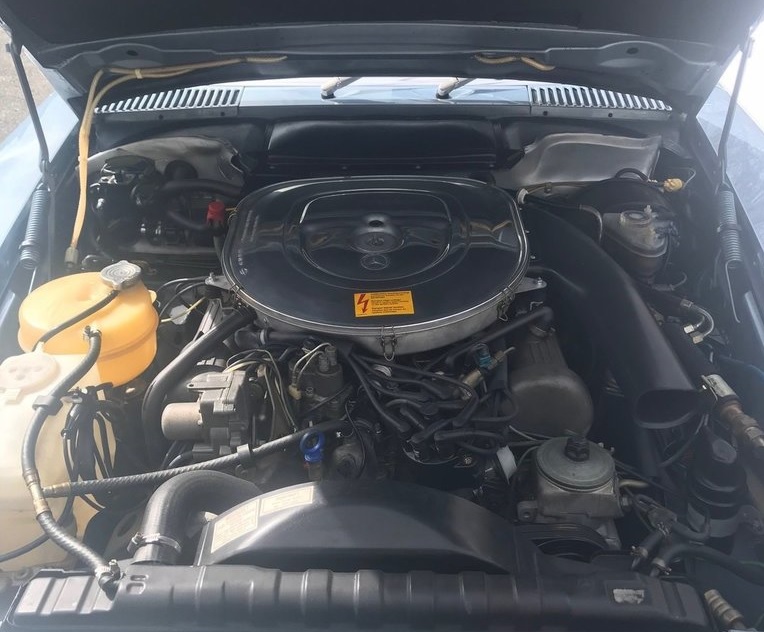 I don't think I've been more disappointed in a "time capsule" car in my life. This should basically be a showroom-fresh car but it just looks like any other R107 that hasn't been a daily driver. Maybe it's the sub par photos that were taken when there was still snow on the ground and it's now mid-June, but this car looks like a major letdown. I say "looks" because I'm sure in the right lighting and setting this car is really nice, but as I sit at my computer right now I can't assume that. I just don't understand why there was such minimal effort when you want maximum return. They couldn't even bother taking the hardtop off to show the condition of the soft top.
The asking price of $75,000 is one of the most expensive R107s I've ever seen for sale and I can see both sides of this argument if this price is fair or not. The seller thinks they are sitting on a lottery ticket because of the mileage and condition so they threw out a really high number and more power too them I guess. The other side says that the 380SL is one of the least desirable R107s outside of the earlier 380SLs with the terrible climate control system and single-row timing chain. So if you are looking to invest in one of these, the 380SL isn't going to be the one. A 500SL or 560SL is a much better buy in the long run and thanks to a bunch of like-minded owners, you have no problem finding one of those in pristine condition.
– Andrew