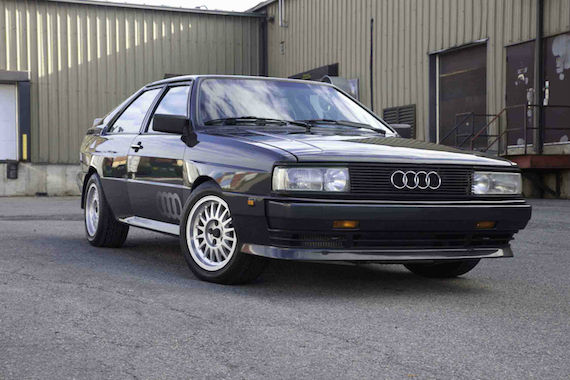 If the GTi from earlier was expensive for an economy car in 1984, the Audi Quattro was near ridiculous in its pricing; at over $35,000 in 1982, it was more expensive than most Porsche models at the time, including the 911. But the Quattro was the R8 of its day, redefining Audi's place in the market and introducing exotic performance to a more mainstream crowd. It wasn't revolutionary in any one particular way; turbocharging and 4 driven wheels has previously hit the market in other applications. But the Quattro combined World Rally Championship performance in an everyday package that could comfortably carry 4 adults with luggage in style. They've been legendary since new, but not always appreciated as such – though Audi's recent acceptance and acknowledgement that it did indeed build cars before the A4 has helped the rising market value of these models. Arguably the most valuable in general are the last model year; updates to the weak point computer and fuse box, coupled with the perfect stance 8″ Ronals and updated interior, along with slightly revised headlights and trunklid meant these were special cars amongst an already rare bunch. Less than 100 made it to these shores, so coming across them today is something of a treat: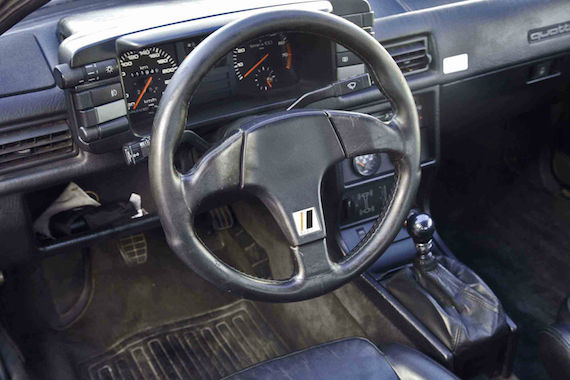 Year: 1985
Model: Quattro
Engine: 2.2 liter turbocharged inline-5
Transmission: 5-speed manual
Mileage: 69,500 mi
Price: Reserve auction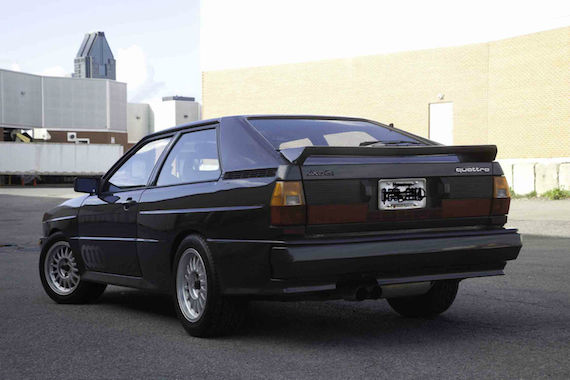 Up for grabs is a rare and unique 1985 Audi UR-Quattro have owned this gem for about ten years now, I'm the third owner. Totally redone

The engine is now a WR with new turbo and 034 Motorsport ECU (max output 429 hp)

Short shift kit (034)

Faster rack and pinion (034)

New gas tank, front fenders, hood and dors

New window regulator (right). I got the left side. Not installed

4 Fuchs wheels (refurbished). Come with the R8 wheels

4 Toyo

The mileage 112 000 km (69 500 miles)

4 new shocks (Bilstein)

4 new springs (Eibach)

I'm sure I'm missing a few things or if anyone has any questions feel free to contact me. Thanks for looking and happy bidding.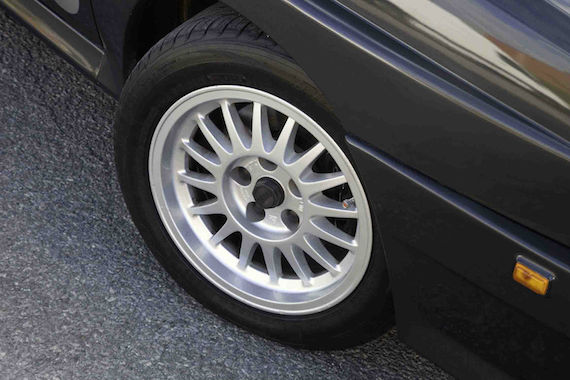 This example has some desirable upgrades and bits; the 034 equipment is pretty well sorted by this point, and the Eibach/Bilstein suspension takes some of the typical lean out without compromising the ride quality too much. it's nice that the car includes a set of Fuchs as well, along with replaced front fenders and hood – areas that typically exhibit rust on these non-galvanized cars. Additionally, the car has a rare Audi Sport Nardi steering wheel and some Euro-spec lights that I love, though there is a camp that suggests that the ultra-rare sloped 4-headlight grill bezels are more sought as they were one year, U.S. only bits. Audi geeks like me will get excited that the car has an original factory fog light swtich, too; I used an inverted defroster switch for mine, I'm semi-proud and semi-ashamed to say. Bidding has eclipsed $10,000 and is heading up with a few days to go yet, but the reserve is still on. With the work performed and what appears to be an excellent condition example of one of the rarest cars in the 1980s, I'd expect the pricing to fall much closer to $20,000 for this example. The last few examples have rested in the mid to high teens, and outside of what looks like a slightly bent spoiler this car appears mint. That may sound like a lot for an older Audi, but figure it's only around half the price of a BMW M3 – and this car is much more rare in the U.S. and the market continues to appreciate on them.
-Carter