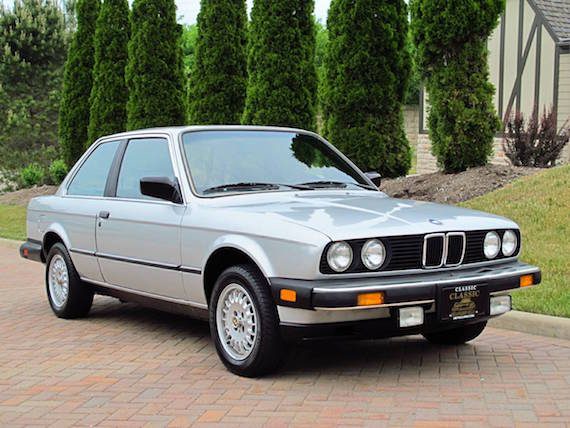 Since joining GCFSB, I've resisted the temptation to write up an E30, mostly out of irritation at the overbaked market for the 80s era 3-series. Although we've recently featured some nice examples on the site, I'm tired of seeing so many rusted out, half-finished projects for sale with unreasonable price tags attached. And while there are some admittedly well-preserved and desirable cars out there, I can only stare at $150k M3s for so long before becoming bored. What traditionally made the E30 such an attractive proposition was that it offered all the best features of a sporty German sedan – a sorted chassis, a zippy motor and a manual gearbox – for not a lot of money. But as their prices have climbed upwards, so that even tired examples are no longer very cheap, the allure of the E30 has faded, at least for me.
I've relented, however, for the sake of this example. That's because it's so nice to see such an apparently clean, well-preserved and original E30 on the market. The price isn't too bad either.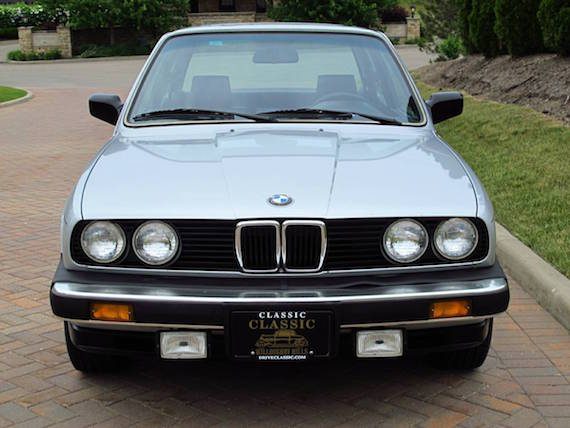 Year: 1985
Model: 318i
Engine: 1.8 liter inline-4
Transmission: 5-speed manual
Mileage: 93,740 mi
Price: $5,750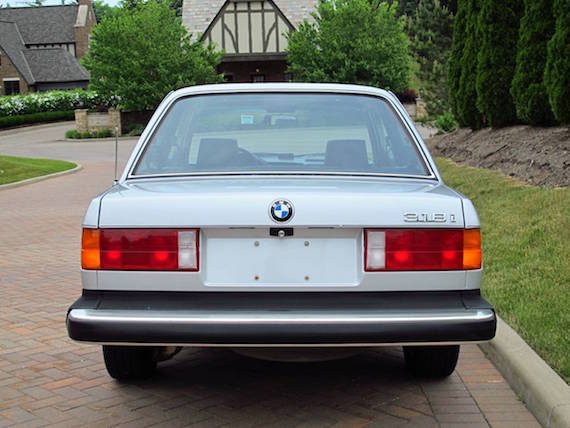 This is my 1985 BMW 318i coupe with 93,000 original miles. This is a crazy-nice example- probably the nicest E30 I've seen in a decade or more.

The history of this car is as follows- this car was bought new and owned by a college professor in Rochester, NY. The car was only driven as a summer car, and never driven in salt or snow. The professor died, and word of this car spread to the owner of our local BMW dealership/conglomerate, who sent for the car and had it brought to Ohio. The car was gone through at the BMW store then sold to the shop foreman of the BMW dealer as his personal car.

This car has the original paint, and it is a completely original car, never altered or modified. This is a zero body-rust car- it is almost shockingly clean- especially when compared to most E30s I've seen in this part of the country.

The interior is basically perfect, with the original BMW vinyl seats and very nice carpets and a very clean dash.

The exterior paint and body are amazingly clean and nice. This is the original paint, and the body is shockingly straight, clean, original and spotless.

The car runs and drives perfectly. It starts and runs great and the engine is smooth and responsive. The clutch is strong and does not slip. The transmission shifts perfectly through the gears. The brakes are excellent and the suspension is tight yet still smooth and compliant. The steering is tight and responsive.

This car is an absolute pleasure to drive- no joke. This car isn't a horsepower monster, but it is SO MUCH FUN to wring it out at high rpms. I have some fun cars at home with double and triple the horsepower, but this E30 is such a blast- it is charming, nimble, fun and responsive.

I feel confident in saying you could get in this E30 and drive across the country, then turn around and drive right back. This is a totally dependable and reliable car that drives absolutely flawlessly.

The sunroof works perfectly for both tilt and retract functions. The rear windows pop-out as intended for effective ventilation.

The tires are nearly brand new on superb "bottlecap" wheels.

It isn't perfect, here are the faults: the passenger window just has a stripped gear on the motor, however you can raise and lower the window in about 20 seconds with an Allen key. The A/C system has been retrofitted to R134a and holds a charge- it was working fine last summer but isn't blowing cold this summer. I'd suspect a switch or relay. The exhaust is original and the muffler has developed a hole that gives the car an extra little burble.

Includes factory tools and jack, factory shop manual and original "318i" floor mats, along with a few spare parts and incidentals.

Kept inside my garage in Willoughby, OH.

PM me or call/text me at 440-339-4341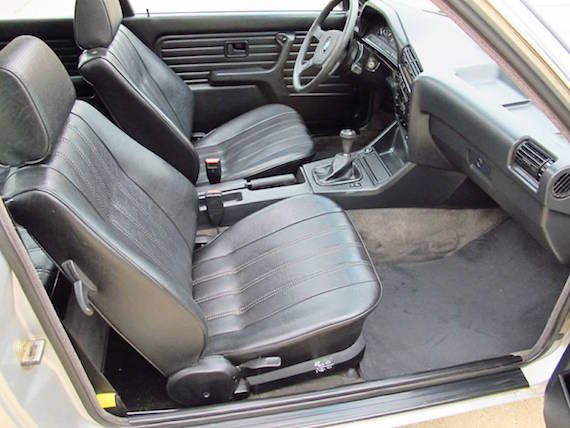 There aren't too many cars for which the label of time-capsule is really apt, but this is probably one of them. I imagine it doesn't look very different from the day it rolled off the lot in 1985, at least as far as I can tell from the photos. The silver paint looks great and the vinyl interior looks spotless. The US-spec diving board bumpers are not ideal, but the car presents so tidily overall that I'm willing to overlook them. According to the seller, the car starts, stops and turns just as it should and is fun to drive despite the relative lack of power on tap. The 1.8 liter, four cylinder engine puts out a somewhat meager 101 hp, but it helps that the car is fairly light and the manual transmission allows the driver to wring out what power there is in a fun and satisfying manner.
I still think the asking price on this car is a little high, especially since it's only a four cylinder, non-iS model and the A/C is broken. But we're not talking crazy money (how many nice, low mileage cars can you buy for $5k?) and the car's history is just so damn charming that I've fallen for it anyway. Prior to the current seller, it was apparently owned by a college professor who used it as his occasional, cherished toy. Now isn't that every used car buyer's dream? If it passes a pre-purchase inspection and is as good in person as it appears online, this car would make for a cool and fun little daily driver.
– Craig