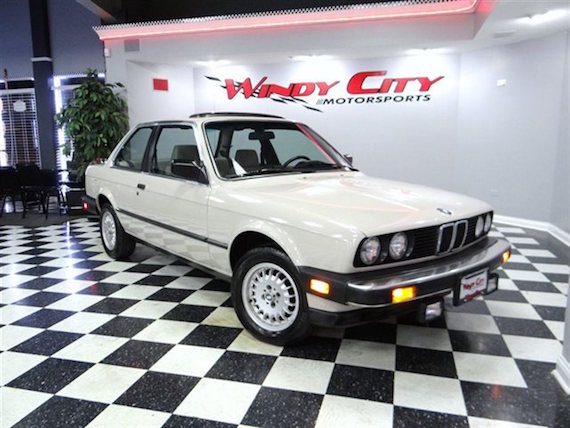 Time for our newest installment of "plain car, perfect condition." The eta-engined BMWs are known for modestly improved efficiency and low-end torque, with their 2.7-liter inline sixes giving up almost 50hp to their shorter-stroked brethren while gaining over 20 lb-ft. They also came with a redline of 4800rpm, closer to that of a diesel truck than what we think of for a car with any sporting pretense. The increased torque provides an interesting driving experience and, combined with the E30's inherently balanced chassis, the 325e can still provide plenty of smiles.
Engineered for commuting, etas typically rack up hundreds of thousands of miles, but this one has yet to break 12k. The outstanding condition paired with the rare Gazelle Beige, a creamy and subtle off-white, makes for an enticing E30. No, it may not have "is" at the end of it and the interior may be cloth, but it's always fun to see like-new examples of basic models. The seller is right, prices for nice E30s are heading north faster than geese in spring, so even the humble 325e can command big money when in this truly exceptional condition.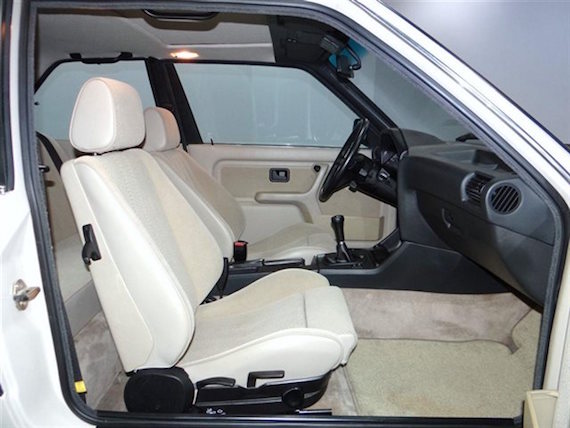 Year: 1985
Model: 325e
Engine: 2.7 liter inline-6
Transmission: 5-speed manual
Mileage: 11,711 mi
Price: $16,999 OBO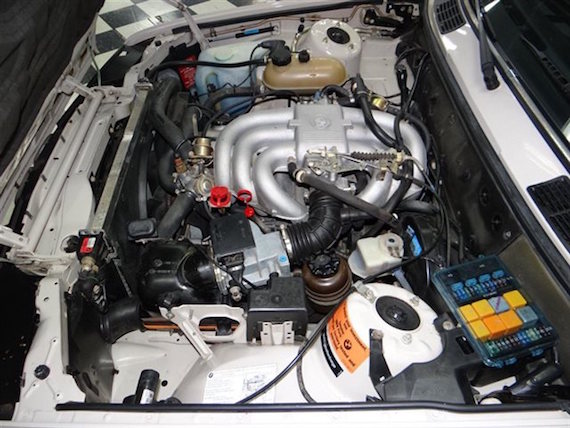 We at Windy City Motorsports are very pleased to offer for sale this beautiful 1985 BMW 325e E30 coupe.

***Only 11,xxx Original & Certified Miles!

***Hard To Find "e" Model

***Rare & Unique Gazellenbeige Exterior

***Immaculate Tan Cloth Cockpit Still Looks, Feels, & Smells Like New

***Rust Free Body & Undercarriage With All Original VIN Tags Intact

***No Known Accidents Or Body Work

***Ice Cold A/C

***No Warning Lights Or Known Mechanical Issues

***Fires Right Up & Runs & Drives Like New

***Carfax Certified Vehicle!

***With Prices Of Clean E30's Skyrocketing, This Is A Rare Opportunity For A Collector Or Enthusiast To Own One Of The Lowest Mileage E30's For Sale In The US.

*******Free Nationwide Shipping Is Included In The BUY IT NOW Price!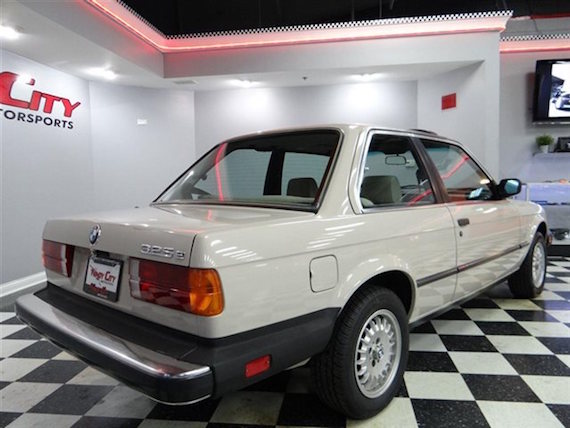 The 325e Paul wrote up in June went for the best offer, somewhere below the $10.5k asking price. It had over 10 times the amount of miles as this car, so maybe the extra ~$7k isn't so bad? I still think it's pretty high for a 325e, but it's tough to be surprised by anything with extremely low-mileage E30s these days. People want them and very few remain, so now we see what will likely be a perpetual flood tide for E30 values. If a few thousand here and there don't matter much to you, this would be a lovely, fun commuter that's just that little bit prettier and more interesting than the standard white E30.
-NR