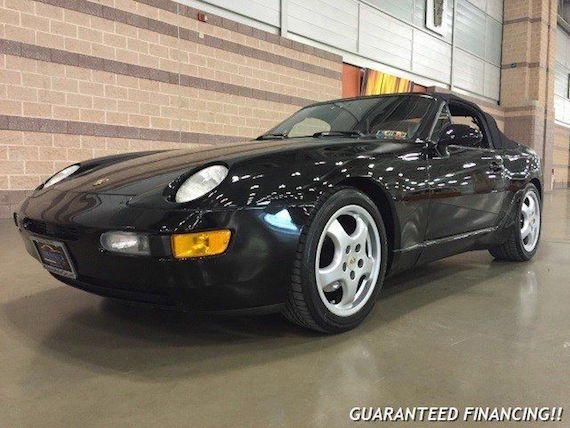 It's pretty remarkable that over a four year production span, just under 13,000 Porsche 968s were ever produced. You would think such a well-balanced, good looking sports coupe would have been more popular, but the limited production is a part of the 968s appeal these days, adding to its collectability for those looking for a less expensive air-cooled 911 option. With the introduction of the 944S2 Cabriolet in 1990, open-air flexibility was added to the equation; a tradition the 968 carried on with the car we see here, the 968 Cabriolet. This example for sale in New Jersey has just 53,000 miles on the clock and is equipped with the more desirable 6-speed manual.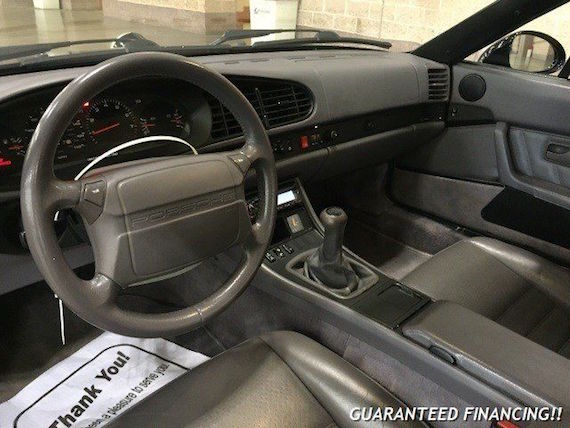 Year: 1993
Model: 968 Cabriolet
Engine: 3.0 liter inline-4
Transmission: 6-speed manual
Mileage: 53,158 mi
Price: Reserve auction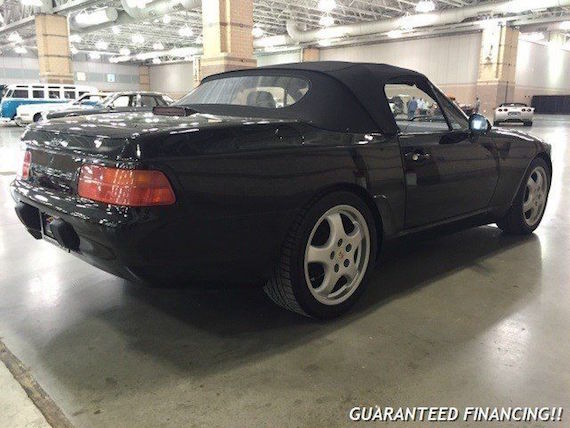 MUST SEE!!!! 1993 PORSCHE 968 CABRIOLET WITH 53,000 PAMPERED MILES, 6 SPEED MANUAL TRANSMISSION, ONL;Y 1,082 FINE EXAMPLES PRODCED FOR THE US IN 1993, BEAUTIFUL BLACK CAR WITH PERFECT GREY LEATHER INTERIOR, NEW TOP, NEW TIRES, PERFECT WHEELS, JUST THE MOST PRISTINE EXAMPLE OF A 1993 AUTOMOBILE WITH LOW MILES, THIS CAR ALSO RUNS AND DRIVES ABSOLUTELY PERFECT!!! ICE COLD AC, CUSTOM SOUND SYSTEM WITH REMOTE, ALSO A CLEAN CERTIFIED ACCIDENT FREE CARFAX HISTORY REPORT!!!!! HURRY DOWN, AS THEY WERE ONE OF THE LOWEST PRODUCTION RUNS PORSCHE EVER HAD AND THIS IS SURE TO GO UP IN VALUE OVER THE NEXT YEARS TO COME!!!!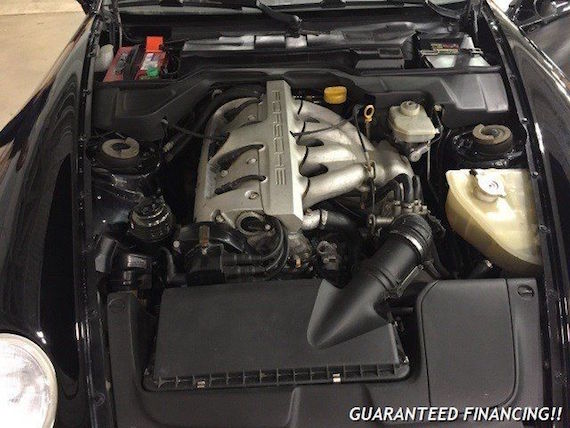 A dark horse in the collectability race for years, the 968 is finally getting its fair shake from Porsche enthusiasts and other collectors. Cabriolet prices don't seem to stray too far from the hardtop variants, but those with the manual gearbox do bring a premium. This car, with its lower mileage and gearbox, should pull somewhere in the $15,000 to $20,000 range given the current market.
-Paul