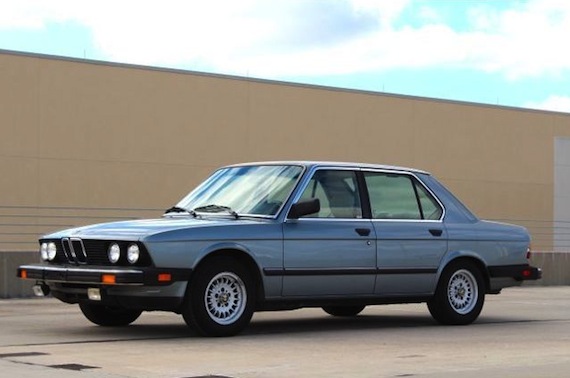 The term "unobtanium" gets thrown about a lot in car collectors circles, but when was the last time you can say that you saw a mint one of these with under 50,000 miles? The 524td was the first car from BMW to feature a diesel engine, in this case the M21. This was heralded as the fastest and most silent diesel of its day, but few noticed, especially on US soil. Curiously, this same engine was offered in the Lincoln Continental and MkVII, but those oil burning variants are equally as rare today. This 524td for sale in Florida is likely the best, most original E28 diesel on the market currently.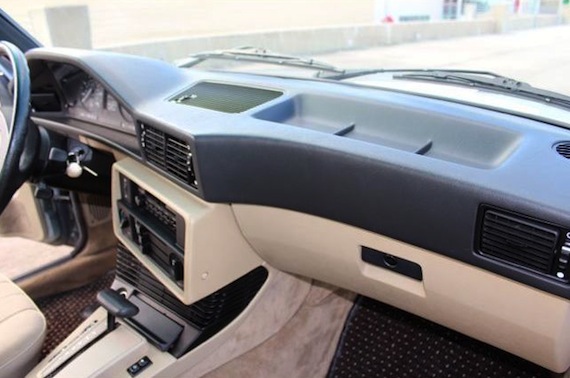 Year: 1985
Model: 524td
Engine: 2.4 liter turbocharged inline-6 diesel
Transmission: 3-speed automatic
Mileage: 39,560 mi
Price: No reserve auction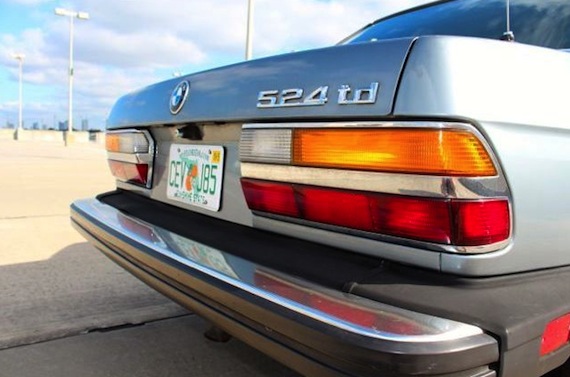 This is one of the very best BMW of this era I have ever seen. It is a very rare and very low mile unmolested car. Very near flawless. The exterior is all original paint and shines like new. The car has always been garage and it surely shows. No scrapes or dents. All rubber and trim is exceptional. Glass is all original and also excellent. Tires are almost new Goodyears and the rims show no curb rash. The paint has a deep luster that can even be seen on a cloudy day. The interior is about as brand new as you can possibly get. No stains no rips no tears and no odors. The dash is perfect with no cracks anywhere. The steering wheel is perfect with no signs of wear. The grain is like new. No smells of any kind. The car was never smoked in. It would be impossible to overdescribe this car. It is show quality.

The mechanicals are also perfect. Fully dealer serviced from day one and it shows. It runs like brand new with no flaws. AC is ice cold and all electronics work as they should. The only thing that does not work is the cruise control. All of the window switches and seat controls are like new. Just take a good look at the pictures. This is a very rare car and there are not many turbo diesels in the States. It is almost perfect in every way. I have a very fair number in mind for this incredible example so please feel free to call anytime at 727-265-3544. It wont last too long. Miles are original and confirmed by service records.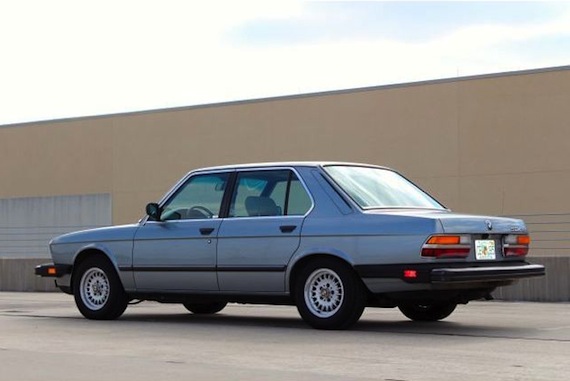 Like the E30, we've seen E28 values start to take off, especially for low mileage cars and M5s. However, the 524td is a bit of a dark horse when it comes to BMW collectors. With the automatic and diesel combination, this is probably one of the slowest BMWs you could buy. So would the mileage and condition be enough to entice an enthusiast into taking the plunge? There's been a fair amount of bidding so far, but it looks as if it will fall a bit short of what a comparable petrol powered E28 in similar condition would fetch.
-Paul