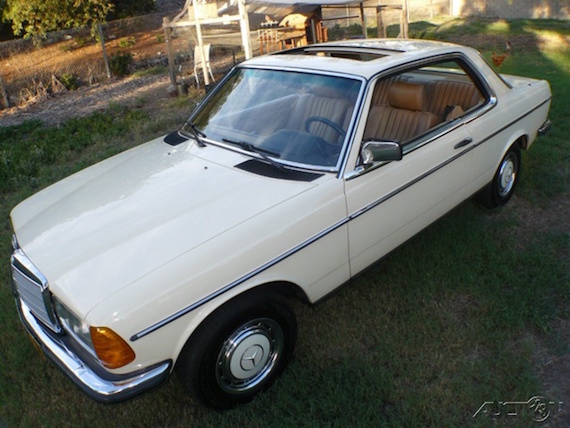 There are few cars, in my opinion, more stoic the Mercedes-Benz W123. This wasn't a particularly flashy Mercedes, nor was it overtly luxurious. It was designed to take over a large segment of the Mercedes-Benz portfolio while providing transportation that would last a lifetime, as we see with the examples still pressed into service on a regularly basis. So popular were these cars that even shortly after their introduction, people were paying premiums for new examples immediately available, averting the wait list in Mercedes-Benz showrooms. The US market did not receive many non-diesel W123 variants over the course of the production cycle, and none were in coupe form. That makes this final year 1985 230CE for sale in California is a bit of a rarity on these shores.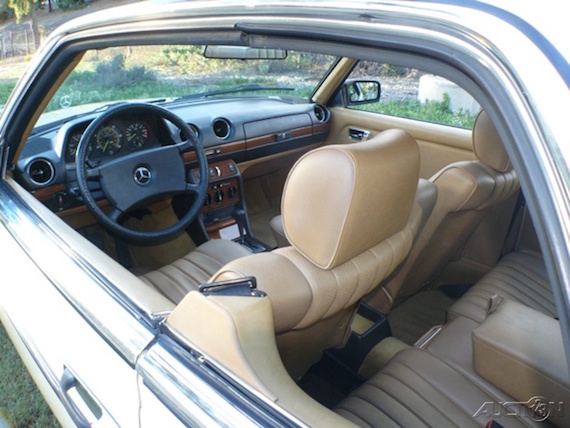 Year: 1985
Model: 230CE
Engine: 2.3 liter inline-4
Transmission: 4-speed automatic
Mileage: 158,390 mi
Price: $15,000 Buy It Now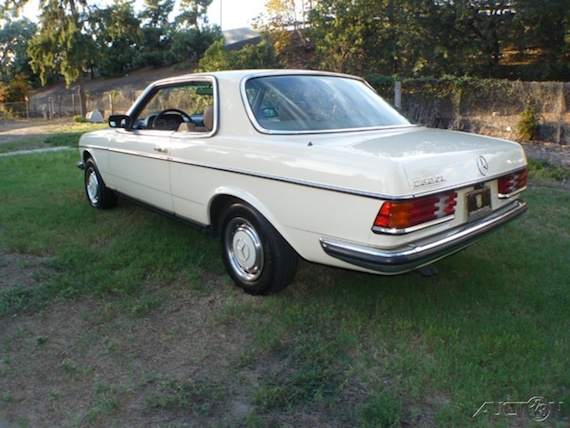 The only 230 Coupe in the USA, seems to be kept in time capsule, belongs to Mercedes Museum, the only one not Diesel! The 2.3 Fuel injection motor is extremely quiet and comfortable. Love the classic design timeless, can't believe that it is a 30 year old car with the newer European headlamps tiny chrome bumpers. The trunk is never even been opened or used tool kit and spare is original. It is extremely safe, a solid bodywork, this 30 year old design still outclasses many new cars! Any where you go people admire this to even the new Mercedes that has no character and shaped as any other car on the market. The W123 in general rust here and there except in California and in CA the sun and heat harsh on leather and dash and interior unless they been kept in time capsule like this coupe. The W123-Coupe combines classic styling with modern technology. The best of the 60s with the best of the 80s. A TIMELESS car! The reliability and durability of these cars in Europe has made them to be the most popular cars, the perfect car for collectors,not very fast and holds the road very well Two door coupe, only 1000 in the final year of production 1985 in the world. This car was brought to west coast Auto Show purpose and lived here ever since, not sure that the independent dealer. Low mileage, all documented, engine bay spotless. The coupe is pillar less, so with the large sunroof open and all the windows down it's almost like driving a convertible. Diesels were noisy and smoky Just a joy to drive and own. Coupes are more rare? Compared to the four door so has a nice stance on the road. Doors close like shutting a safe. Handling and brakes are good, turning circle is great. Seats are very comfy and the interior looks brand new. Tons of glass and a cream interior makes the inside very bright and inviting. Cream carpets always clean up like new and look very luxurious. The car always gets comments, and is a restful, relaxing drive. A car built by engineers.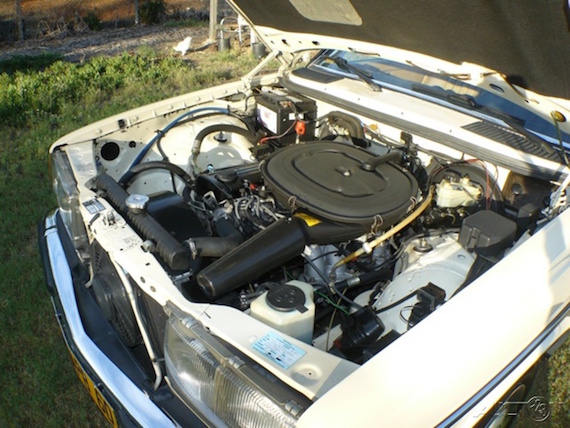 The description from the seller is written a bit cryptic, as the opening would have you suspect that this was the car from the Mercedes Museum. But that's not the case. Regardless, for a car with over 150,000 miles, it's in pretty good condition. We saw a 1983 300CD with 181,000 miles sell for $8,100 last April. At $15,000, I tend to think this example is a bit overpriced, even considering it has less mileage and is two years newer. A lot of potential W123 buyers still want the diesel engine, especially the later models with the turbocharger. But for someone who wants to be different, this 230CE might just be the ticket.
-Paul