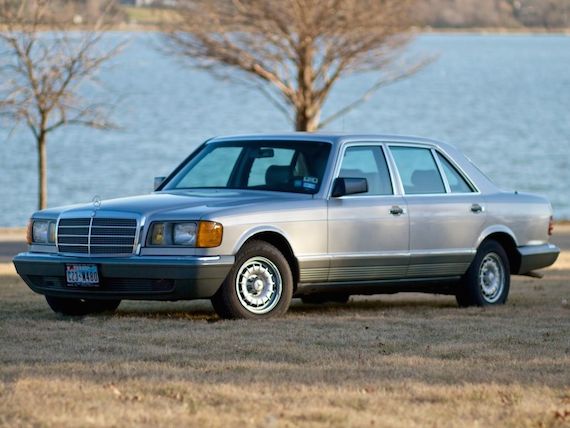 When the W126 S class debuted at the outset of the 1980s, the top engine for US customers would be a 3.8 liter, all-alumnium V8. Those in Europe, however, could specify a larger, 5.0 liter V8. This led to many gray market imports flooding the marketplace, leading Mercedes-Benz lobbyists to push for legislation against private importation of vehicles not originally intended for US sale. But, in 1984, Mercedes-Benz threw an olive branch to those S-class buyers wanting a bit more power: the 500SEL. With a new 5.0 liter V8, this engine produced 184 bhp and 247 lbs. ft. of torque. This may not sound like a lot from a V8 engine, but manufacturers were still coming off a wave of newly introduced emissions controls that strangled power. Also, this was an era where a Honda Accord was barely cresting 100 bhp.
The 500SEL would last two short years until the 560SEL, with the 5.6 liter V8 engine, arrived for the 1986 model year. This final year 500SEL for sale in Texas has covered a scant 63,000 miles and spent much of its life in Southern California.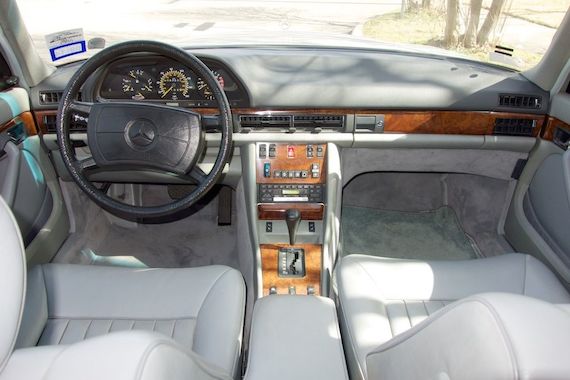 Year: 1985
Model: 500SEL
Engine: 5.0 liter V8
Transmission: 4-speed automatic
Mileage: 63,636 mi
Price: No reserve auction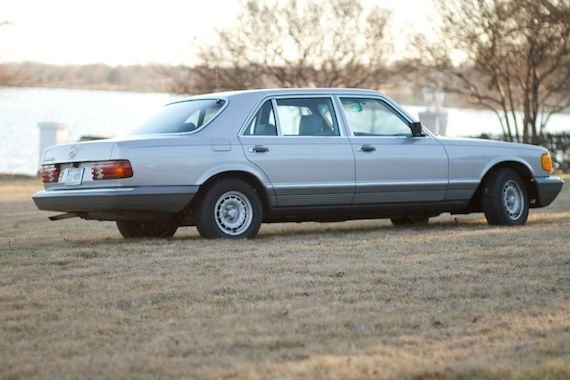 This is a great driving 1985 Mercedes-Benz 500 SEL model with only 63,632 original miles. It was purchase new by my step-father who recently passed. It has spent most of its life from purchase in Palm Springs California as a vacation home driver and barely driven. Engine cranks up right off with no hesitation and runs well. This SEL has clean leather seating, heated seating on all four seats, original wheels and so much more.
A few things that need some work are the sunroof is not opening on its own, a few minor scratches or scuff on the rear bumper, a small crease on the left rear fender that looks like it could be smoothed out easily. Lastly the AC compressor does not kick in when the button is pressed. The body and the drive of the vehicle are good and I think someone will truly enjoy driving this one. Please feel free to call me or email me with any questions. I will accept reasonable offers.
We've seen a few clean, later model W126 S classes here on GCFSB of late, most recently a 560SEL with just over 50,000 miles that failed to meet its reserve with a final bid of $9,200. Earlier examples of the W126 seem harder to source, but there are a few left in good nick. Overall, this is a nice example with a few things that need fettling. The best 500SELs hover in the $8,000 to $12,000 territory currently, so at no reserve, we'll be keeping an eye on this one to see where it lands.
-Paul