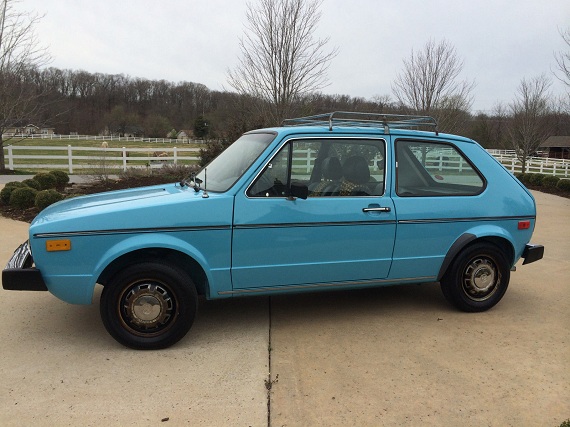 Modified A1 Volkswagens not your thing? Not worried about getting there particularly quickly? Looking for Ice-Age acceleration and 50 miles per a gallon? There's only one solution – a Rabbit diesel. Many of these Rabbits lived a hard life, but today's example looks absolutely brilliant in Ocean Blue; aside from some minor details and refreshing, it's one of the best we've seen lately. Take a look: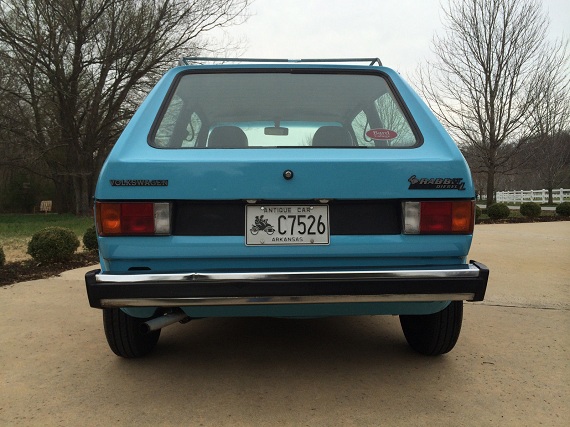 Year: 1978
Model: Rabbit L Diesel
Engine: 1.6 liter inline-4
Transmission: 4-speed manual
Mileage: 135,765 mi
Price: No reserve auction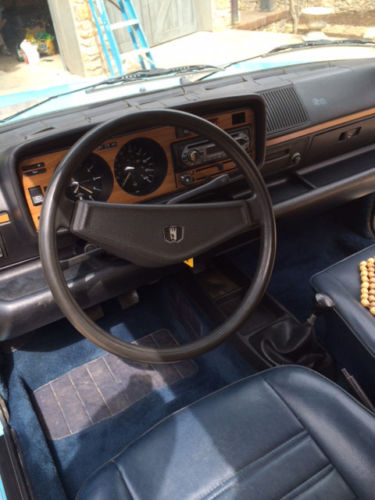 Up for auction is "Rosie", my daughters local college transportation. This was her first car and we have been keeping it for sentimental reasons as well as it is just plain fun to drive. It gets lots of oohs and aahs along with 40-50 MPG. We have always garaged this car, but it needs to find a home that will drive it more often. Only 11,000 miles have been put on this car going to and from local college since purchased it in 2009.

I have receipts showing over $7,000 spent on the car in the last 21,000 miles of the cars history.

Repairs include the following by myself or the previous owner:

Current odometer 135,765

Rebuilt 1.6L diesel engine installed @ 114,000 miles.Professionally built by RPM Performance Engines. Original 1.5L was not worthy of rebuilding.
New Clutch and all hoses/belts during engine rebuild
These repairs totaled $3500

New front and rear brakes/calipers @114,000 miles

New shocks/struts/wheel bearings and seals @118,000 miles

Re-paint to original Miami Blue @ 120,000 miles. Done in 2008. Cost $1300

New CV boots @ 125,000 miles
Installed 200W sound system with subwoofer.

Rebuilt alternator/starter @ 130,000 miles
New tires
New Battery

Rebuilt injector pump @ 133,000 miles. $1,000
All new shifter bushings

Current odometer is 135,765

All repairs done by professional shops between 2006 and 2014

The car has averaged 4300 miles/year over the past 8 years

This car is a real time capsule and is very solid.

"Rosy" is located in Siloam Springs, Arkansas.
She is for sale locally also, but this car needs to go to Miami or California to be driven as original or customized.

The car can be shipped or is road ready for a trip.

Ask lots of questions on Ebay

My reserve is less than what has been spent on professional repairs.

Good Luck bidding!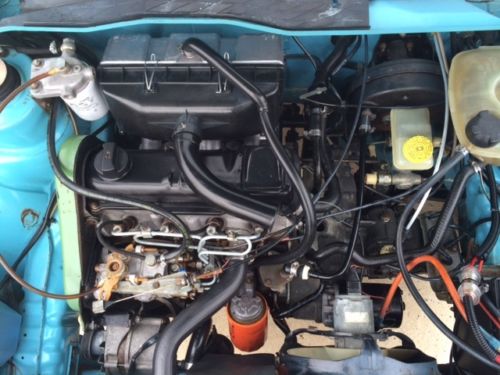 There's plenty of mechanical work to go along with the good looks too; and consequently bidding on this example is pretty high. Personally, I'd refinish the steel wheels or go for an OEM+ Corrado steel wheel upgrade for some stealth motoring, and some Helios edition Recaros would really slip right in there well. Outside of that, revel in the clatter of this oil burner and enjoy a classic car that will be tough to kill outside of rust. At $5,000 – where bidding is of this writing – it's a lot for a Rabbit; but for a bit of classic motoring on a budget it's a solid value.
-Carter