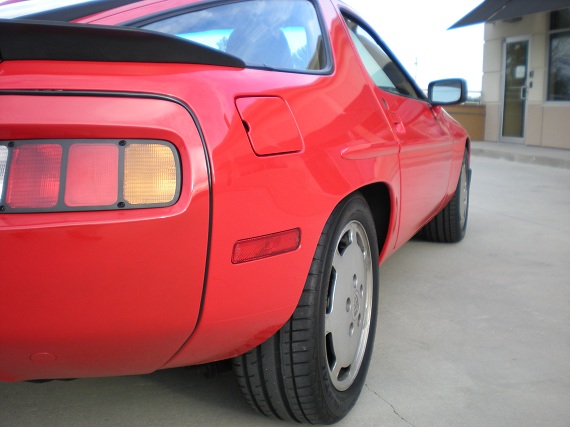 We can't get enough of the 928s today. The seller of the great condition 1985 Porsche 928S 5-speed has contacted once again to let us know he reduced his price to $15,999. With recent mechanical work and tires and an overall impressive condition, these mid-generation 928s are great performers that still look amazingly fresh even 30 years later. While you may be able to find a cheaper non-S model or automatic, these 5-speed 928Ss are certain to appreciate in value over the coming years and provide plenty of entertainment along the way. If you're looking for a no-excuses, no stories foray into classic Porsche ownership this is a fantastic option. You can contact the seller if you're interested directly at cvisconage@gmail.com or phone 410.218.7712.
The below post originally appeared on our site May 14, 2014:
I've spent a fair amount of time talking about how the 944 – especially the Turbo and S2 – have seemed to remain one of the best values in German motoring; on paper and in real life easily the match for their more popular 911 friends, they're generally available for a fraction of the entry price into the much expensive more air-cooled world. However, there's another way to travel in Porsche style as well; the car that was intended to replace the 911. A revolutionary design in the 1970s that still looks remarkably fresh today, the 928 is a supreme grand tourer with plenty of power, a fantastic sound track and a tremendous amount of presence and personality. While it's a very different character than the 911, they're well built cars that don't get the attention that they should. If you're an enthusiast, that means you can pick up a great example on a budget – at least, for now: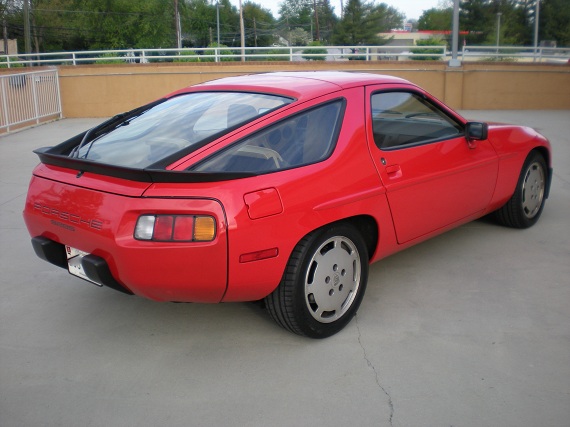 Year: 1985
Model: 928S
Engine: 5.0 liter V8
Transmission: 5-speed manual
Mileage: 49,707 mi
Price: $15,999 Buy It Now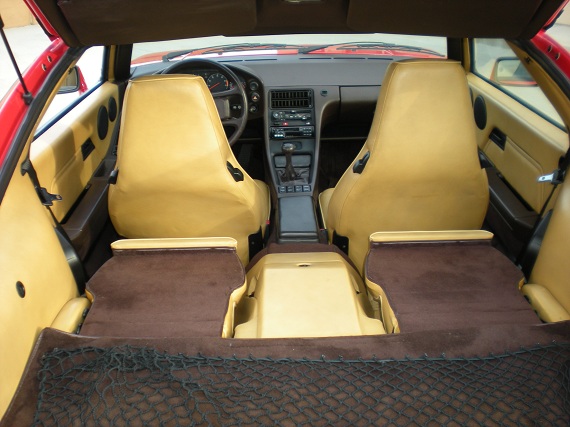 1985 Porsche 928S, 5.0 32 valve 288 hp V-8, 5 speed, A/C blows cold, 49,500 miles. This is a very nice Porsche 928 that drives great, steers, stops, shifts, idles and revs up like it should. It's a Porsche would be proud to own and can drive anywhere in comfort with cold a/c and excellent handling. No mods, 100% stock (except for the Alpine am/fm cassette radio which works great). I have all service records back to 1988. Tools are all there, as is the spare and jack. I have the owner's manual, but not the service book. The car is rust free.

I spent the last year getting all systems totally up to snuff, enhancing the driving experience and reliability. I decided to replace the timing belt 4/17/14 so wouldn't have any concerns, overkill I know. Here's a sample of some but not all of the recent service work performed:

49,380 miles 4/17/14; Timing Belt, 4 new Continental perf. tires, oil & filter (water pump inspected, perfect shape and no leaks, 20,000 miles since new, mechanic advised to leave it alone). Yes, you can call the mechanic…

46,787 miles 8/9/13; new lower ball joints, rebuild all four brake calipers, new brake hoses, new battery
46,641 miles 5/23/13; A/C compressor, hoses, receiver dryer, flush and fill with R134a
40,799 miles 6/2/11; Timing belt and rollers, fan clutch, other misc.
37,377 miles 9/11/09; motor mounts, complete clutch R&R, clutch master cylinder
28,507 miles 3/6/02; Timing Belt, water pump, misc.

The paint is very nice, nearly excellent, has only the most minor and hard to find tiny scratches, maybe 4 total (and not touched up). Mostly original factory red paint, some repaint long ago on the lower right door. Shiny all around, no fading anywhere. The rear spoiler in in fine shape. The rear bumper cover was also repainted 7/21/11 after a stoplight bump at a cost of $1,400, the match is perfect. The paint is a 9 of 10 overall. The doors open and close with vault like precision, electric door locks work.

Glass is good all around, no chips or dings, both side windows go up and down with ease. The rear hatch and hood stay up with gas shocks as they should. The front wipers work as does the rear wiper work. The cruise control works. The underside of the hood still has the original hood pad insulation. The sunroof open and closes as it should, all gauges and light work perfectly. I changed out the headlamps the the later version USA spec 8″ units.

The interior is exceptionally clean and shows wear consistent with miles. No rips or tears, seats are nearly perfect, as are door panels, all carpets in very good/ clean shape. Dash pod has one crack front to back, otherwise exceptionally nice. Stock 16″ wheels show some etching from previous owners use of harsh wheel cleaner. Clean and rub with Vaseline and the streaks go away and the wheels are very presentable.

Mechanically, the engine starts easily and idles smoothly at correct rpm, runs well cold or hot, no overheating, electric fans comes on, no oil consumption can be observed between oil changes. No big drips on the garage floor when parked, but a couple of dime size ones after sitting a week. Shifting is smooth and no noise or grinding, in any gear, up or down. Clutch pedal is easy to operate, clutch take up is smooth, starts engaging halfway thru pedal travel. One item that does not work as new (the only item I can think of) is the reverse lockout feature. Power assisted brakes are immediate and progressive, very confidence inspiring. The ride is firm but not jarring as it should be. Power steering is precise, alignment done 4/127/14 with new tire install.

This is a very good high performance Porsche 928…and a 5 Speed WITH LOW MILES! Red and tan leather/ brown dash and carpets, nice color combo. V-8 power and torque…cold a/c..AND IT'S A 5-SPEED.

I highly recommend you invest the time to see the car in person, or send someone to see it. We have a lift if you want see the (rust free) chassis, etc. Clear title in hand, cash only, no trades, etc. Fly into BWI, drive it home when your funds clear.

Other questions, please ask. Call 410 218-7712

Miles are now 49,707

Price Guide: 1978-1995 Porsche 928 Is It A Future Collector Car?
Posted by: David Hurth / Category: Featured, Market Value, Porsche

Porsche 928
Is the Porsche 928 a Good Investment?

The Porsche 928 was a huge change in direction for the German performance car maker. Before the 928 was being designed Porsche had only made rear or mid-engined cars with an air-cooled boxer engine.

The front-engined V8 powered GT car was quite a different car than the 911 and it met with its critics. Many Porsche Purists felt that all cars from the marquee should be rear or mid-engined and that they should only be cooled by God's good air.

With the 928 being so different many of the purists didn't like the idea of it wearing the badge. For them matters only got worse when the V8 GT car took the top spot in the model lineup.

At the time of the 928′s conception it looked as though the rear-engined sports car may be outlawed in the United States (thanks to Ralph Nader's book, Unsafe at Any Speed, which highlighted the rear-engined Chevrolet Corvair). Partly to help hedge their bets and also to allow for more rear-cargo space, a front-engined layout was used.

The Porsche 928 for a while was also planned to replace the aging 911. As sales of the rear-engined sports car had a slump, it was thought that a new model was needed to replace the 911. This idea was later changed and as we know the 911 has now been with use for over 50 years.

Even though there has been a lot of 911 versus 928 debate over the years, both cars are very good in their own way. The 928 is perhaps the best GT car to ever be made. It has unique styling, is powerful enough for just about any use and is great for just eating away the miles.

The 928 has a front-engined rear-transaxle layout which makes it a very well balanced car. This results in much better handling than most 911s of the same time frame.

Right now prices of the V8 cruiser are very reasonable, making it one of the most affordable Porsches that you can find. Plus with the 928 you are getting a car that was once the top of the line car, where most other cheaper Porsches would be the "entry level" vehicles.

Recently, the brand's CEO was quoted saying that the Porsche 928 is likely to be the next great collector car from the marquee. No matter if he is right or wrong, chances are that values of the front-engined GT cruiser won't go down anymore.

If thinking of purchasing a 928 one should try to buy the best one they can afford. Porsche repair prices can get very pricey, so a well maintained car will save you plenty in future repair bills.

The 928 can be somewhat difficult to work on for novice mechanics, but if you take your time and learn from people with experience repairing the cars a backyard mechanic can do much of the maintenance. This will save you a lot of money in labor.

When looking at a potential Porsche 928 keep an eye out for body damage. Many panels are aluminum and can be more difficult to repair than traditional sheet metal. Fortunately, replacement panels can be purchased if damage is beyond repair, but the price of this can quickly cost a good chunk of money.

Over the 928′s production run constant improvements were made to the cars, including larger, more powerful engines. As a result the later cars tend to cost a bit more. The Club Sport and GTS models are more sought after, but a good S4 is probably the sweet spot for affordability and good power.

As with any used Porsche a pre-purchase inspection is a must. Ideally the inspection would be done by a mechanic that is very familiar with the 928 as there are some unique features that aren't found in other cars.

The Porsche 928 may or may not become a blue chip investment, but no matter the future value it is a great and fun to drive Porsche. It also is likely to go up in value, we just aren't ready to say that it will skyrocket anytime soon.

Prices for Porsche 928s range quite a bit depending on year, mileage and condition. Below are the price ranges that we found in our research, but remember that a show quality car may be worth much more and a complete restoration project may be worth less.

1978-1982 Porsche 928 $3,500 – $12,000
1983-1986 Porsche 928 S $4,000 – $15,000
1987-1990 Porsche 928 S4 $5,000- $18,000
1987-1988 Porsche 928 Club Sport $12,000 – $45,000
1989-1991 Porsche 928 GT $11,000 a $32,000
1992-1995 Porsche 928 GTS $14,000 a $40,000

Picture Source: The Car Spy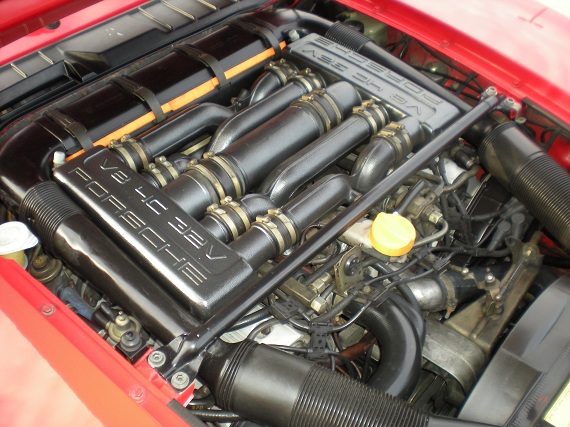 Our reader Chuck sent us this example, and it appears to be one of the better ones we've come across lately. If trends continue in the direction they're heading now, this car will be an incredible bargain. It's quite a desirable package; the requisite Guards Red with tan leather, the then-top of the heap 5.0 engine and of course, a manual transmission, these cars are too appreciating quickly along with the rest of the Porsche lineup. Hagerty tracks the top value on these above what the advertisement's writeup quotes; currently a top condition, show ready 928S is valued around $26,000 – up about 50% in the last year. Now, it's important to keep in mind that Hagerty bases at least in some part its valuation upon what owners are insuring their cars for rather than actual market value; nevertheless, it's clear that good examples of cars from the 1980s are increasing in value. This is a great way to get one of the stars of the 1980s and one of the best GT cars made; at $18,500, I think it's pretty appropriately priced considering the condition, miles, and market on these cars right now.
-Carter