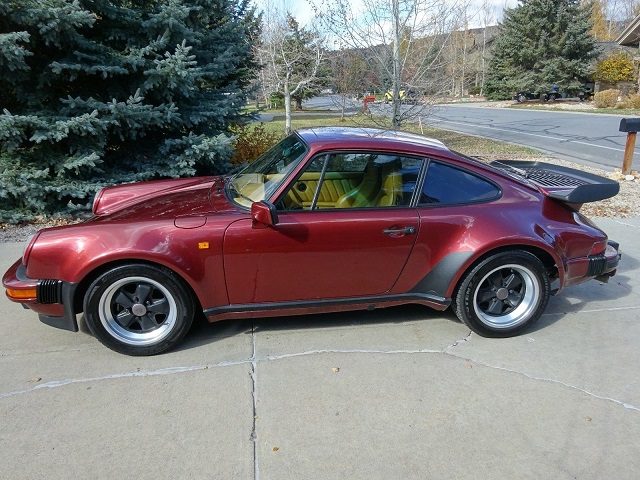 I think we can all appreciate a nice Porsche 930. They don't even have to be especially rare or uniquely optioned. We want one that's clean and well cared for because it is that combination of iconic 911 design and attention-grabbing performance that provides the allure. These cars can suit just about any car enthusiast.
I think the one we see here, a Garnet Red Metallic 1985 Porsche 930 with Cork interior, should fit the bill quite well. There aren't any particularly unique aspects of it that would draw our attention, but the whole package comes together to bring us one that looks just right.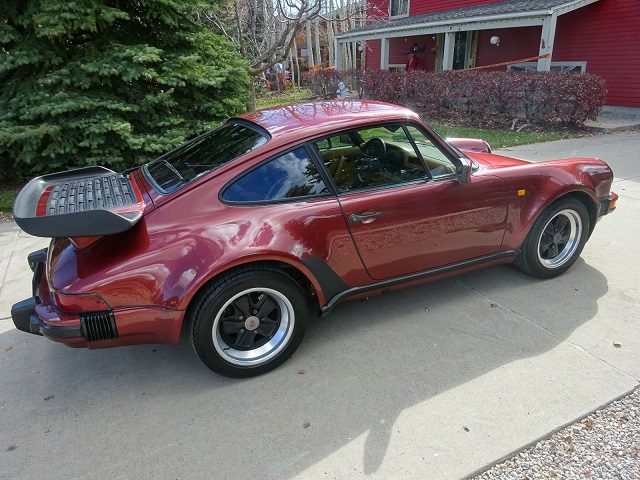 Year: 1985
Model: 911 Turbo
Engine: 3.0 liter turbocharged flat-6
Transmission: 4-speed manual
Mileage: 73,500 mi
Price: $87,899 Buy It Now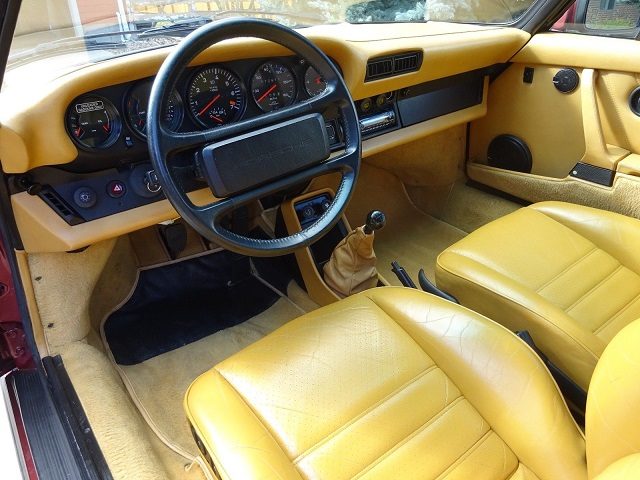 You are bidding on a very nice 1985 Porsche 930 in a unique Garnet Red over Cork color combination. I have owned this car for a little over 5 years and just don't drive it that often, so its time for a new owner to enjoy all of the hard work and money that has been poured into this awesome vehicle. This car is very well sorted and drives incredibly well. The air conditioning blows cold, all gauges work properly, all lights work properly, etc.

VIN: WPOZZZ93ZFS000795
Sold with a clear Utah title
Garnet Red over Cork Interior
Porsche Certificate of Authenticity
Sport Seats
Sunroof
Limited Slip
73,XXX miles
Less than 5,000 miles since new top end with new factory cylinders, pistons, rings, Supertec head studs, Supertec rebuilt heads, top end seals, etc.
Less than 2,000 miles since new clutch and transmission overhaul.
Clean Carfax (contact me and I will provide – eBay won't let me link to it).

Items installed that increase reliability and drivability and don't take away from the originality of the car include:
Permatune ignition system
Tial waste gate with .8 bar spring (.8 spring is stock – original waste gate included in a box)
K27 turbo (original 3LDZ turbo included in a box)
Emissions removal (all original emissions equipment included in a box)
PLX devices system that monitors AFR, boost and fuel pressures through an iPhone app.

I have owned the car for 5 years and have receipts for the above work.

Buyer responsible for pickup in Park City, Utah. I welcome inspections once a deal has been agreed to. Immediate deposit of $500 required. Payment due within 3 days or as mutually agreed on. Car listed locally, so auction may end at any time. Please call 435 – 565 – 1288 or message me with any questions.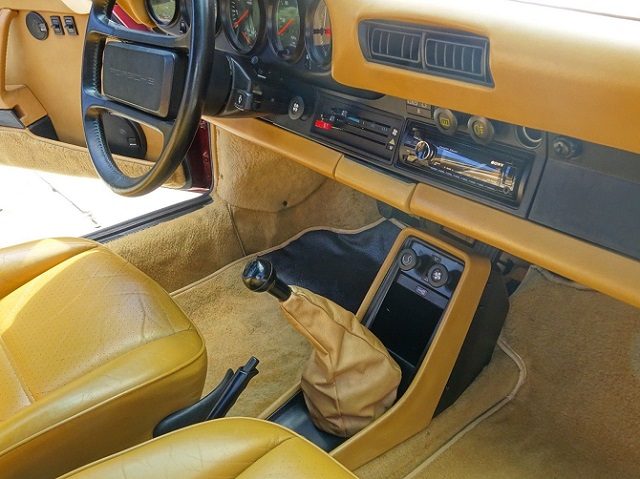 Even if it's a fairly standard example, there certainly are some attributes to this 930 of particular appeal. For one, the color combination is quite good. A burgundy-hued 911 doesn't always draw as much attention as Guards Red, but it's still mighty attractive. Contrasted here with a Cork interior we get both a light and dark combination thats look both sporty and elegant at the same time. These colors aren't shouting at you to love them, they are just there looking good and easy to appreciate. The condition of both the exterior and interior appears quite good as well. Of note, it does have sport seats so that is a nice added bonus.
On the maintenance side, we are told it has recently had a top end rebuild and a new clutch. Assuming all of that work was carried out well it might alleviate concerns over serious issues arising in the very near future. Still a PPI will be needed, as with any Porsche. There are a few other changes the current owner has made, but none of them seem the sort that would raise our eyebrows.
Since this is an '85 we know it wasn't originally a US car. Where it originated and when it made its way here, we aren't told and the current owner may not know. So there are sure to be some gaps in its history. I'm not sure I'd peg this one as destined for a collection anyway so perhaps those are minor issues. At the end of the day, this is a very attractive 930 with reasonable miles that looks in nice shape. And the seller hasn't tacked on a six-figure price tag. It's the sort of car that's easy for us all to enjoy.
-Rob