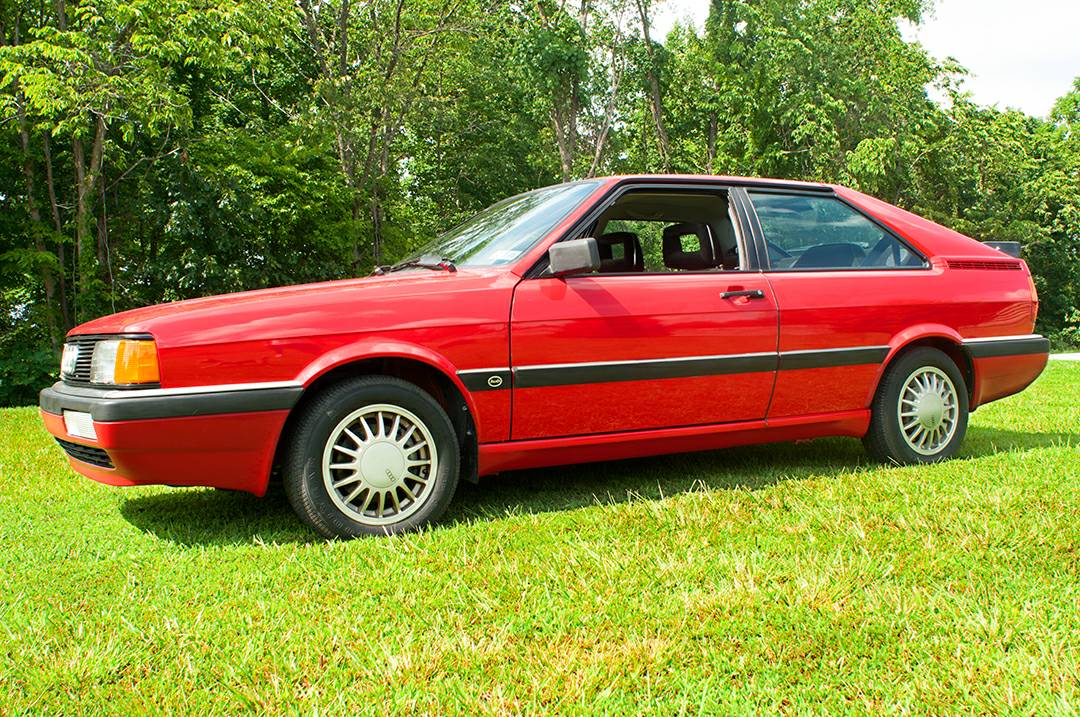 If yesterday's 76,000 mile Audi Coupe GT was impressive, today's example is close to unbelievable. Yet here it is – a 1986 model with a scant 3,390 miles showing on the odometer. You're probably used to seeing very low mile Porsche 911 models, and occasionally we see similar time capsule Mercedes-Benz or BMWs – but nearly never an Audi. Once again, it would be simple to default to the 'broken odometer' argument, but the evidence does seem to mount that this might be a fully original example. Welcome, then, to what is as close to a museum-quality example of a Coupe GT as might exist in the U.S.: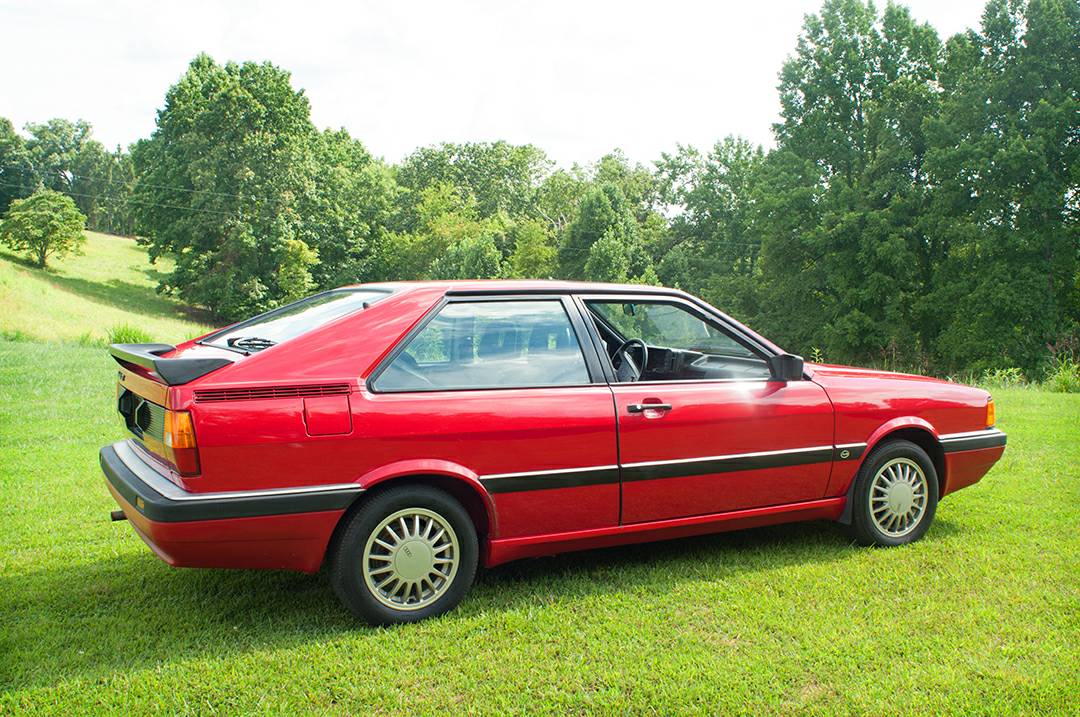 Year: 1986
Model: Coupe GT
Engine: 2.2 liter inline-5
Transmission: 5-speed manual
Mileage: 3,390 mi
Price: $12,000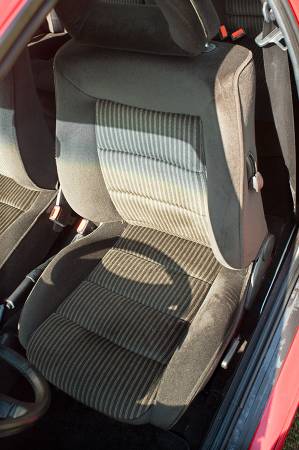 Excellent condition Audi, but needs new tires. All original parts. No dents or scratches. A really nice barn find.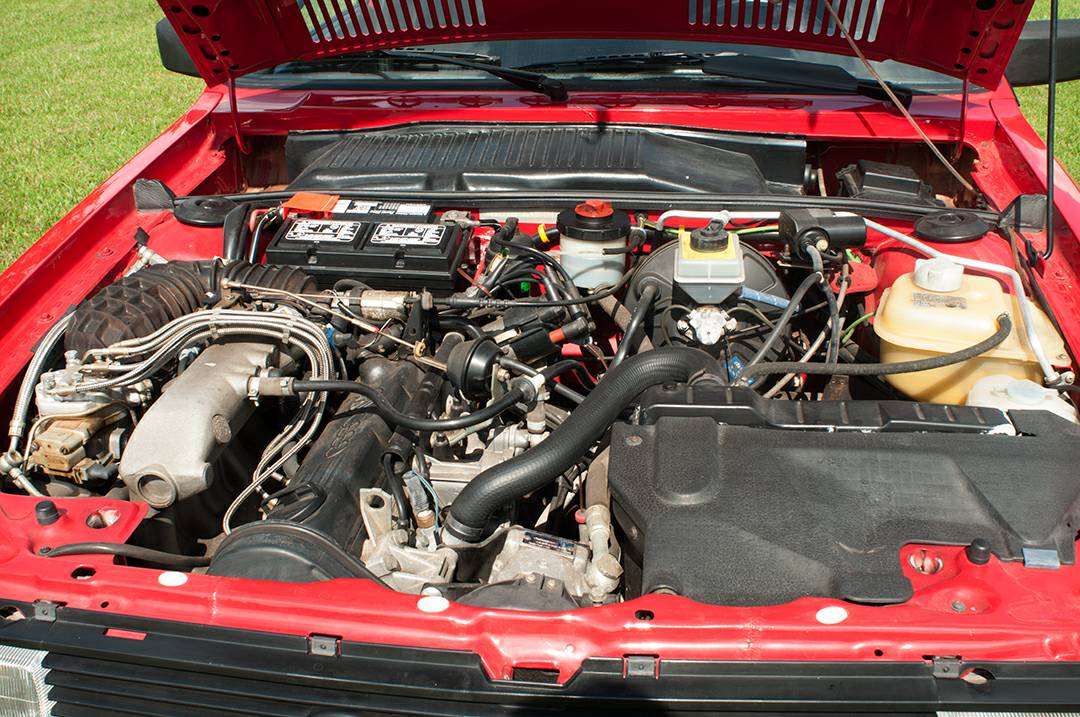 Despite the complete lack of back story, any specific history of the car or even highly detailed photos, there's reason to believe the mileage claim. First, the odometer isn't stuck in the normal on-the-fly rollover. See a 'OOO-', and you should be skeptical. That's not the case here. Second, the exterior appears to be near perfect. There's no curbing on the wheels, no scratches or dents depicted. The Ly3D is completely unfaded, as is the trim, window surrounds and rubber spoiler. And then there are the badges – in their original brushed-metal look. Most people assume they were always supposed to be black, so infrequently are they seen silver with teh shadow highlight. You can find some with remnants of that original paint today, and when I had my 4000CS quattro I replaced the badges around 2000 for a fresh look. But those badges have long since been NLA, so unless someone went through great pains to attempt to feign the condition, they're likely original. Still not convinced? Step inside, where what appears to be the WB Brazil Brown Kensington Velour appears virtually untouched. Outside of restorations, I do not recall ever seeing a driver's bolster look that perfect. It's just not really possible. Under the hood, while the plastics have yellowed slightly there are still the telltale markings of a car just never driven. The brake booster is perfect with original stickers, the hoses still have their Audi markings, all the heat shielding is in place and appears pristine on the radiator; even the fuel distributor banjo bolts, so often rusty on East Coast examples, look new. And in this case, it's not a car that's been soaked in Armor All so you won't see the faults. There is literally almost nothing to nit-pick.
Are there any notables? The car has what appear to be guards on the trailing edge of the doors and some aftermarket front mud flaps. I wish there were better shots of…well, everything, but especially the interior. The car had a plate holder originally which is now gone, leaving the two exposed screw heads. And in the rear, it's got a foam (rather than mouse fur) trunk liner that I associate with the '85 models rather than '86s, but my February '86 model with digital dash could be an aberration. But above all, I'd love to know the story behind the car; it wasn't a cheap model, but it also wasn't outrageously expensive – so how did it survive 31 years traveling only to the corner store and back once a trip around the sun? The price for what appears to be legitimate perfection on this GT is steep for a Type 85, but not territory which is unheard of or unreasonable. In all honesty, if I had not purchased the M3 two years ago I would seriously consider selling the GT(s) that I have to get this one – and if it were Oceanic Blue Metallic, I'd probably try to do it anyway.
Thanks to FSTNTQ, the Small Audi Chassis FB Group, and Alan our Facebook follower for the link!
-Carter