Warning!
This post is in our archives. Links in this post have been updated to point to similar cars available to bid on eBay.
Despite praise from critics when it was new, a great design by Giugiaro and a motorsports legacy second to none, the Audi Coupe GT has remained since new a fringe car in the United States. Compared to the E30 2-doors, Audi produced less than half the total production of BMW's venerable small coupe with only around 170,000 made over its 8 year production run. Of those, many less were imported to the United States and even fewer survive today. They're downright rare to see running around anywhere – the legacy of poor residual value more than anything. Those that have owned them love them – a great looking, unique coupe with awesome handling that is both at home on the highway and back roads. It's easily capable of carrying a sizable load of adults and luggage since, like the E30, the GT shared its platform with a sedan – but where the GT differed was in drivetrain layout and the slinky roofline that has helped the car age particularly well. On paper, the GT doesn't make a great driver – a big iron lump hanging out entirely ahead of the front axle line to allow for the all-wheel drive system we didn't see in the GT on these shores, an open differential and a slightly heavier curb weight without much more power than the coupes from Volkswagen. But statistics don't tell the whole story, and GT is a great example of that. Extremely well balanced and neutral out of the box, the longer wheelbase provides excellent stability while the equal-length driveshafts eliminate torque steer and help to put power down better than the Volkswagens. The package is refined and shows why the GT was successful in its own right as a racer in Europe. Plus, you get that wonderful off-beat, throaty inline-5 providing one of the more unique soundtracks from the 1980s: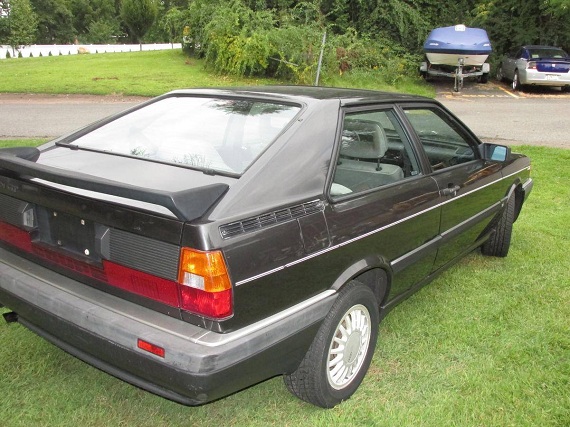 Year: 1986
Model: Coupe GT
Engine: 2.2 liter inline-5
Transmission: 3-speed automatic
Mileage: 47,007 mi
Price: $3,900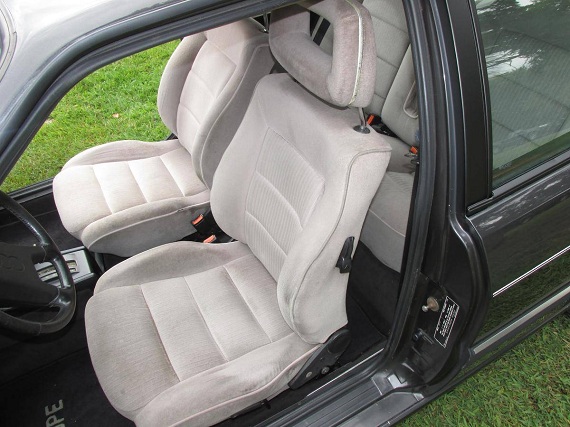 Description:

One owner, good condition, very rare

Price: $3,900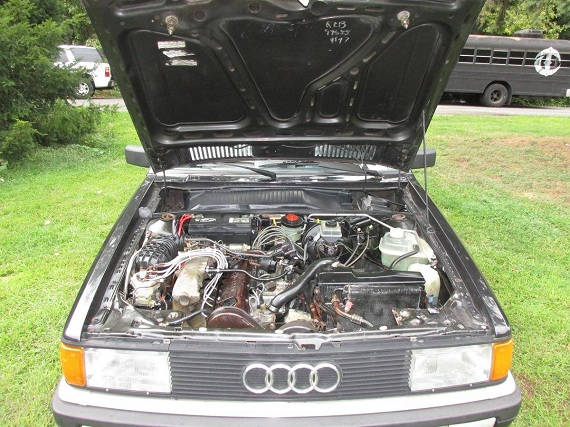 Unfortunately, as GTs go this is what fans would typically consider one of the least collectable due to the automatic transmission. The 3-speed auto is shared with many FWD Audi models, and while not prone to problems like more recent Audi transmission is does rob some of the driver connection to the chassis. However, the torque of the inline-5 means that the transmission isn't a gutless match for the chassis and these are still fun cars to drive. Condition on this model is far above average though it still has some condition problems – the rear spoiler has been leaned upon and will need to be replaced to be straightened, the emergency brake handle is chipped and there's a horrible and not complete pinstripe down the sides. Under the hood looks pretty greasy and not pleasing but that's fairly typical for these cars; they'll still continue to run and it's reasonably easy to dress them up. It's good to see that the air conditioning is still in place. The rare-to-find lower grills are there on the bumper cover as well but have been cut for fog lights – understandable given the atrocious light output of the U.S. spec DOT lights. While it's unfortunate some NLA parts aren't complete like the front reflectors, others – like the map pockets on the doors, often broken – are in place. Otherwise, if the odometer is working this is one of the lower mile GTs we've seen come to market recently. The transmission unfortunately can't be easily swapped to a 5 speed as the floor pans are different (ask me how I know…), but at under $4,000, with some careful detailing this is really a very affordable classic that can be driven everyday and is still on an appreciation upswing.
-Carter