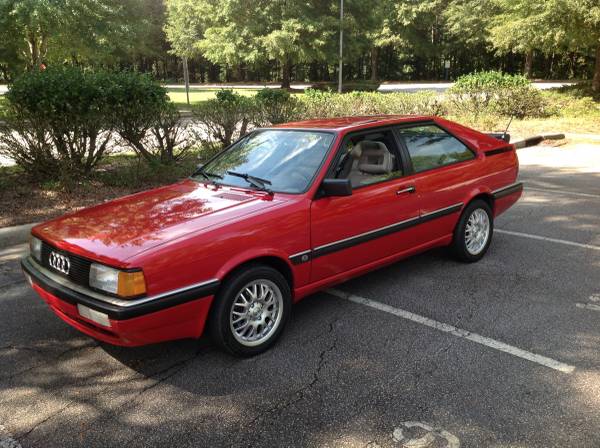 About a week ago, Paul sent me a link to Daily Turismo which was reviewing this very Audi Coupe GT. In the comments were the all too predictable Audi stereotypes; nothing electric will work, it's overpriced, not worth getting unless its a quattro, I didn't maintain mine well and so it was unreliable, etc.. The truth about the GT could not be farther from those descriptions; those that have driven them almost always report enjoying the experience, and those that have owned them and have moved on still pontificate how great of a car they are. To me, it's cars like this that exactly underscore what's wrong with the e30 market – here's a very nicely styled, classic GT car. It's well balanced and fun to drive. For the purists, it's a 5-speed and has a race-bred soundtrack. They're notoriously long-lived, with many (including this author's) well in excess of 200,000 miles. There simply isn't much electronic equipment to break on them. Yet, even a shining example such as this can be had for only $2,500: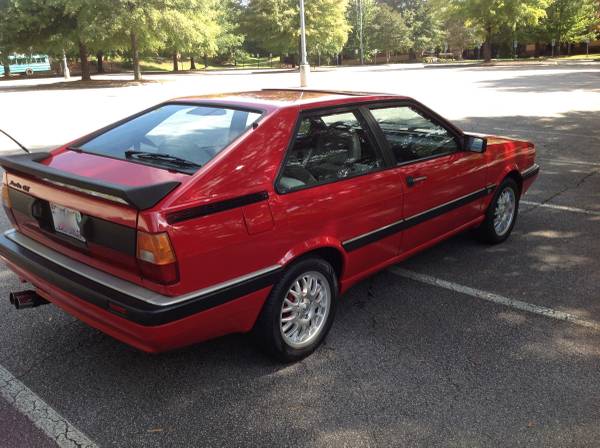 Year: 1986
Model: Coupe GT
Engine: 2.2 liter inline-5
Transmission: 5-speed manual
Mileage: Not Listed
Price: $2,500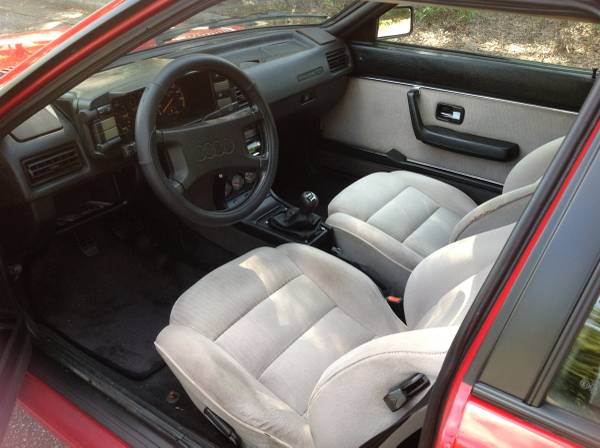 Rare 1986 GT Coupe 5 Speed, garage kept.
Wife forcing sale of my beloved Audi, need space in garage for HER car.

New Parts & Maintenance Include:
Wheels, Tires, Shocks, Brakes, Timing Belt, Water Pump, Exhaust, Paint, Battery, Tune-up, and rebuilt Speedometer Cluster. Can provide extensive maintenance history paperwork.

Seeking fellow Audi enthusiast to take ownership of keeping this Audi running for another 25 years.

Serious inquiries only, please call Jeff (no text please) at show contact info
CASH only deal. No wire transfer, no check, no trade.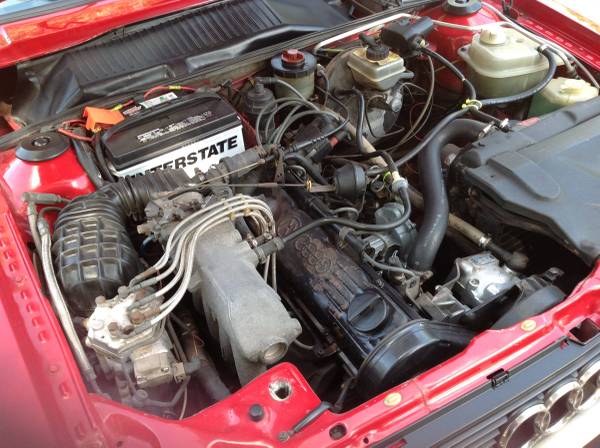 While it's nice to have the timing belt, exhaust and tune up done, the truth is that maintaining these GTs is fairly simple and affordable for the most part. The catch is that some parts – such as the windshield – are NLA parts in the U.S., making sourcing parts considerably harder than the E30 chassis. They're also a fair bit more rare than the E30s, but with an enthusiastic community behind them it's still very possible to keep them running. The KX-code engine is fairly uninspired in stock form with only 110 horsepower, but it'll run with no oil for a few hours – they're seriously stout units. Upgrades are hard to come by and tend to be expensive, but can be found – you could easily double the price of this car just in suspension and headlight upgrades. The wheels aren't my favorite but there are plenty of options that do fit, contrary to popular belief. It's unfortunate that the lower bumper grills are missing, but the NLA front reflectors are there and overall this Tornado Red example presents quite well. Though there are some questions, this car seems to be an exceptional value in the classic market, and no one will regret getting into it.
-Carter