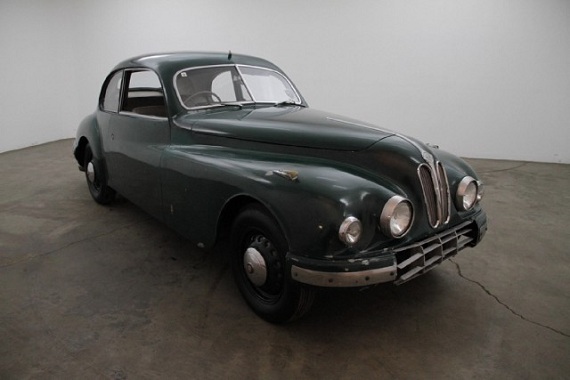 We've gotten some flak lately whenever we post a non-German car, so I fully expect to be reminded that the brand Bristol does, in fact, not originate from Germany. Okay, now that we're over that hump, why is this heap of a Bristol here? Well, if you're in the know, you already are aware why the Bristol 400 and 401 might make an appearance here; if you're not, prepare for a bit of a history lesson. Post World War II, many British companies moved in to run German businesses or took advantage of some of the very advanced designs. Two in particular, Frazier-Nash and Bristol Aeroplane Company, involved themselves with BMW. Now, pre-World War II, BMW in truth wasn't much of an automobile producer. However, BMW had great success with motorcycles especially in the early to mid 1930s, and the success of both Auto Union and Mercedes-Benz spurred BMW's efforts in sports cars. They ended up producing some fairly stunning designs right before the outbreak of the war, including the Mille Miglia-winning 328 sports car. Featuring a lightweight body and stout 2 liter inline-6, the 328 was an instant fan favorite. The success of BMW's sporting car designs didn't go unnoticed by the British companies; notably, BAC decided to develop its "own" car based upon the BMW designs. They utilized the BMW 326 chassis and 328 engine to create a larger grand touring car than the 328 had been. Outside, park it next to a BMW 327 and the Bristol appeared to be nearly a identical copy. Bristol didn't even bother to hide the lineage, proudly displaying the distinctive kidney grill BMW fans are so familiar with. While the 401 started to deviate the styling slightly from the 400 it replaced, outwardly early models just appeared to be slightly refined and still showed a very similar design to the BMW 327: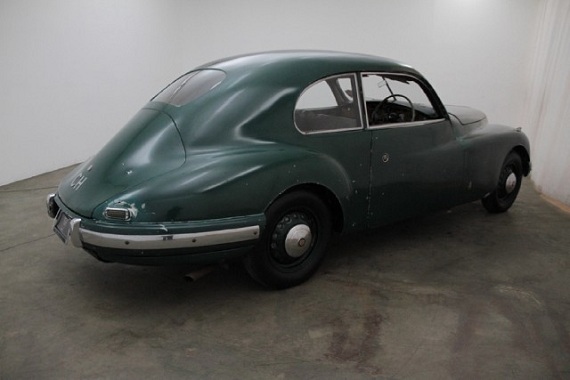 Year: 1951
Model: 401
Engine: 2.0 liter inline-6
Transmission: 4-speed manual
Mileage: 1,534 mi
Price: $26,500 Buy It Now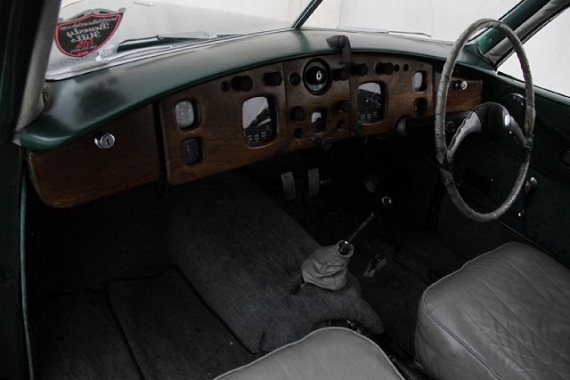 Vehicle Specifications

Year: 1951
Make: Bristol
Model: 401
Exterior Color: British Racing Green
Title Status: Clear

DESCRIPTION

1951 Bristol 401

1951 Bristol 401, British racing green with grey interior, very original and rare car to find, comes with many extra parts, has American motor and comes with Bristol block. Excellent candidate for restoration and a great addition to any collection.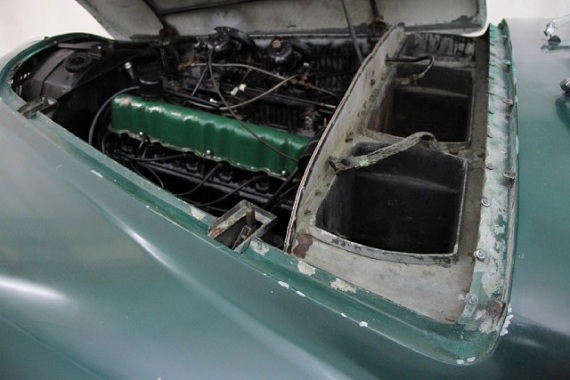 This particular example has obviously seen better days; the original block is included but apparently the motor has been replaced by an undisclosed American one. I'm not well enough versed to tell offhand exactly what that inline-6 is, but the motor was the real gem of the Bristol with it's true BMW lineage. It's also not indicated if the car is a running and driving candidate, but from the look it will need some sorting before being a true drivable car. Is it worth restoring then? Well, only a few hundred of the 401s were made, about half the with later redesigned body that looks less like classic BMWs. Early Bristol values are quite attainable, with the absolute best examples fetching mid-$60,000 range and the worst in the teens. Unfortunately, that means this car is probably overpriced by at least $10,000; but consider that pre-war BMWs usually run at least $100,000 and usually quite a bit more, and there's some room in the budget for restoration of this car. I do hope someone saves this unique bit of history – even if it's not a true BMW, it's much closer to the original designs than the 501/502 that BMW was producing at the same time.
-Carter