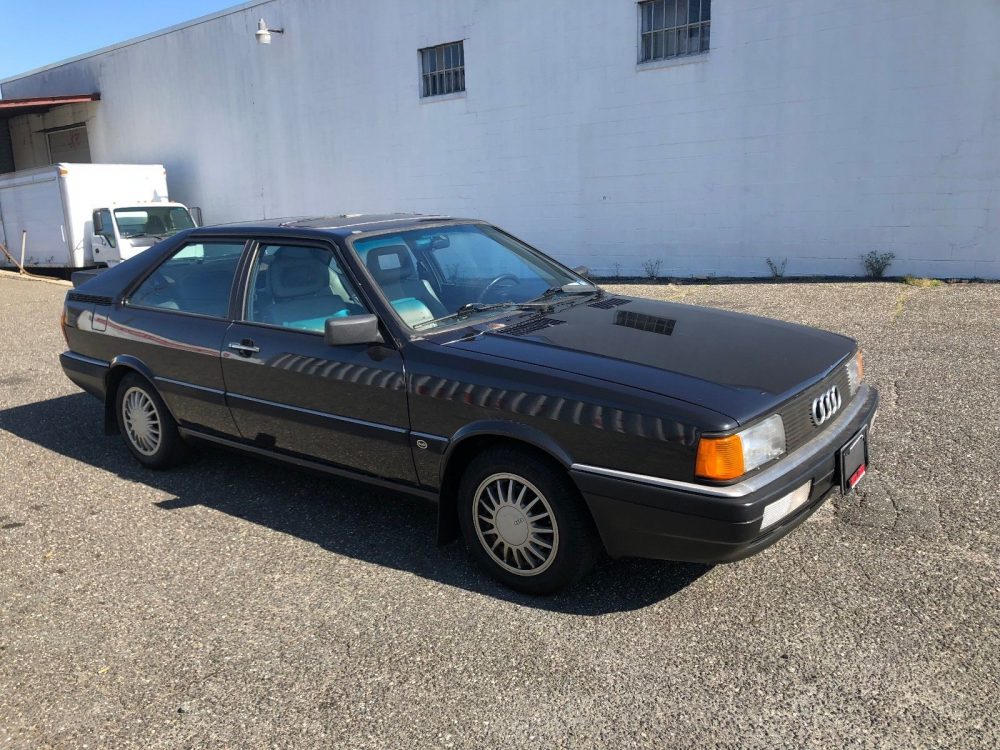 Audi's attention to detail in 1986 was…well, poor. Contrary to the never-wrong-Internet's common belief structure and commentary every time an 80s Audi appears on a site, this had nothing to do with the quality of the cars they built. They were, in fact, very nice cars, and they have generally withstood the test of time as well as their countrymen and better in aggregate than the majority of 1980s cars.
So what was their problem with detail work? Well, notoriously Audis from the 1980s stood a good chance of being in some unusual specification which didn't conform to what Audi claimed was available. Let's take this 1986 Audi Coupe GT for example. According to Audi's literature, if you bought the Commemorative Design 2-door in 1986, you got a special electronic digital dashboard with accompanying "Audi Electronic" oil temperature/voltmeter in place of the typical VDO 3-gauge center dash readout.
Except that wasn't the only way to get the electronic dash. Because even though it apparently wasn't an option you could select, Audi must have had a surplus or stock in ColecoVision, because they installed a bunch of these dashboards in a random selection of 1986 and some early 1987s. I know, because I have one of them. Here's another, and this one only has 28,000 miles: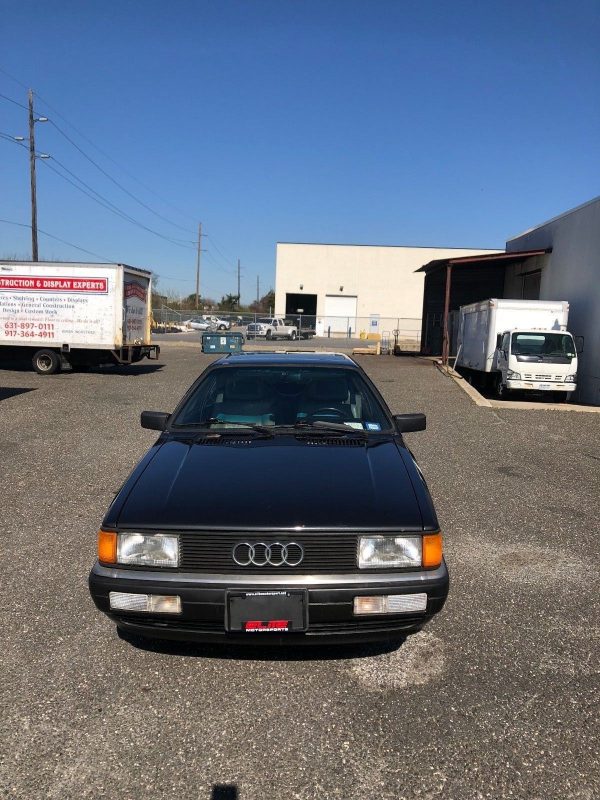 Year: 1986
Model: Coupe GT
Engine: 2.2 liter inline-5
Transmission: 3-speed automatic
Mileage: 27,966 mi
Price: Reserve Auction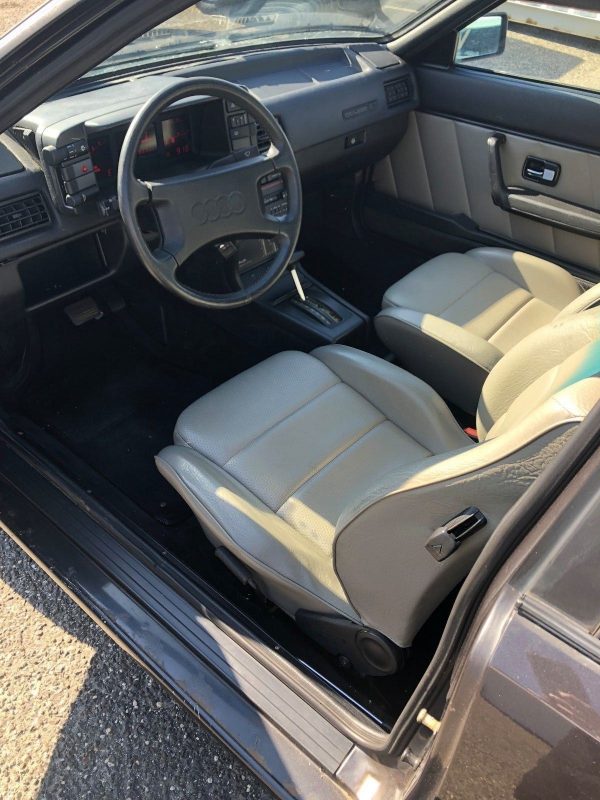 Super Rare one owner clean carfax barn find Audi GT coupe with all proper documentation , 27k original miles with fully functional upgraded digital dash , Last registered in 2005. I have all original books, title and bill of sale, car runs and drives great. Own a piece of Audi History , does have some paint blemishes as seen in pics.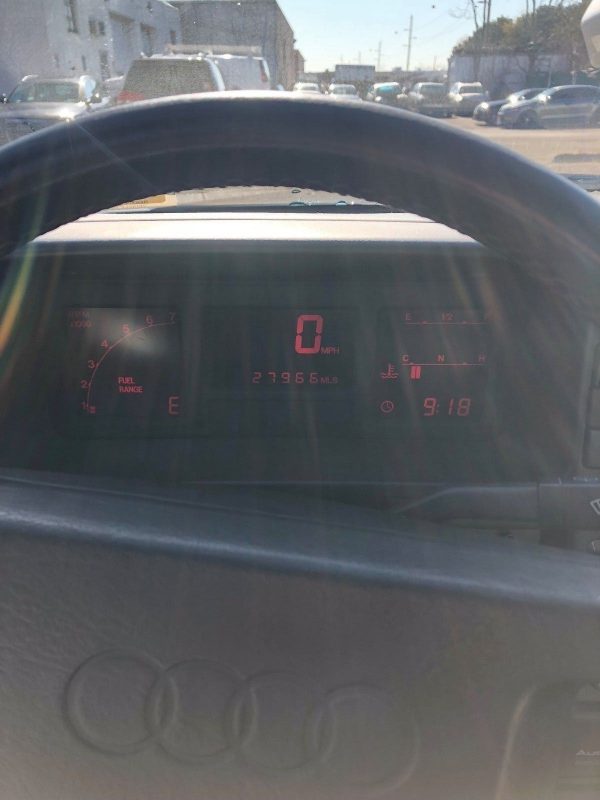 You were so interested until you saw the automatic, right? That was pretty much the reaction most will have. The car is certainly impressive from afar, but as you get closer the details are where the devil lies. The 3-speed automatic really isn't the worst transmission out there but does sap a tremendous amount of fun out of the direct experience of the GT. And before you go down the "just swap the transmission" path, it's not that easy. Audi deemed it necessary for some reason to develop a different floor for the automatic GT. As a result, it lacks the transmission mounting points and has some clearance issues.
Beyond that, there are a few other issues. The car clearly sat for some time in the sun or under trees, resulting in a damaged sunroof seal. You don't even have to ask – if it's 80s Audis, it's pretty much NLA to U.S. enthusiasts and difficult to source even in Europe. Worse is the paint condition. From 20 feet, it looks outstanding. But kudos to the seller for presenting that it has several spots of surface rust and failing clearcoat. It's not a throw-the-baby out situation entirely, but it's nearly as nice as the last low-mileage '86 I've seen:
Yet there are still outstanding items. It's fully original from what's shown, and features a rare color combination of Graphite Metallic and rarely seen late in the run Quartz Gray Leatherette. The interior is simply outstanding. I will note that the car's digital dashboard currently reads empty, and if I had to guess this is a continuity problem on the gas gauge potentiometer. It's even still sporting a set of dealer-installed mud flaps. I have the fronts, but not the backs, and that alone makes me envious.
As a whole unit, it's far too nice to part out. The unique combination of options doesn't really make it more appealing, but neat nonetheless. And while there are some issues to overcome, the list of tantalizingly good condition NLA parts on this car is worth a pretty penny on its own. When the seller originally listed it on Facebook, they tagged the price at $9,995. That's a few grand less than the better condition 3,390 mile example sold for. It will be interesting to see where bidding ends, but I'd suspect it should fall in the $5,000 range.
-Carter