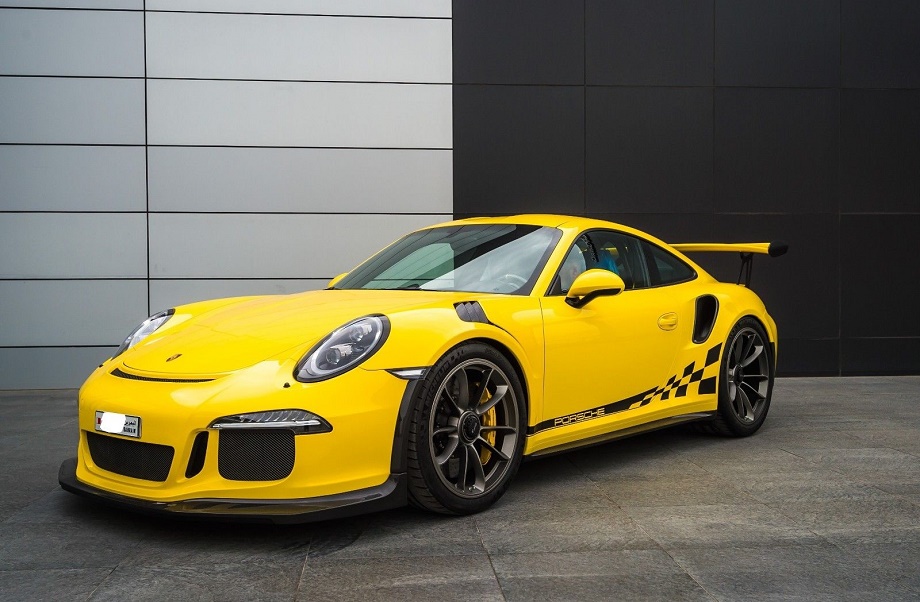 Here's the second of my promised yellow 911s: a Racing Yellow 2016 Porsche 911 GT3 RS, located in Bahrain, with 4K kilometers on it. This is a case of coming across a 911 that quickly catches my eye and then as I'm looking it over thinking to myself, "I really don't see many in this color."
Racing Yellow obviously is a rather eye-catching color on the GT3 RS. Yet, we almost never see it. We almost never see yellow on the GT3 RS in general. Why is that? Granted, yellow Porsches aren't the most common to begin with so they're always going to possess a degree of rarity, but given the wide variety of brightly colored examples of the GT3 RS we see I am surprised more of them aren't yellow. There was the beautiful Signal Yellow example I featured previously, but nothing in this much brighter version and still that's only one other. There almost certainly are more, but how many?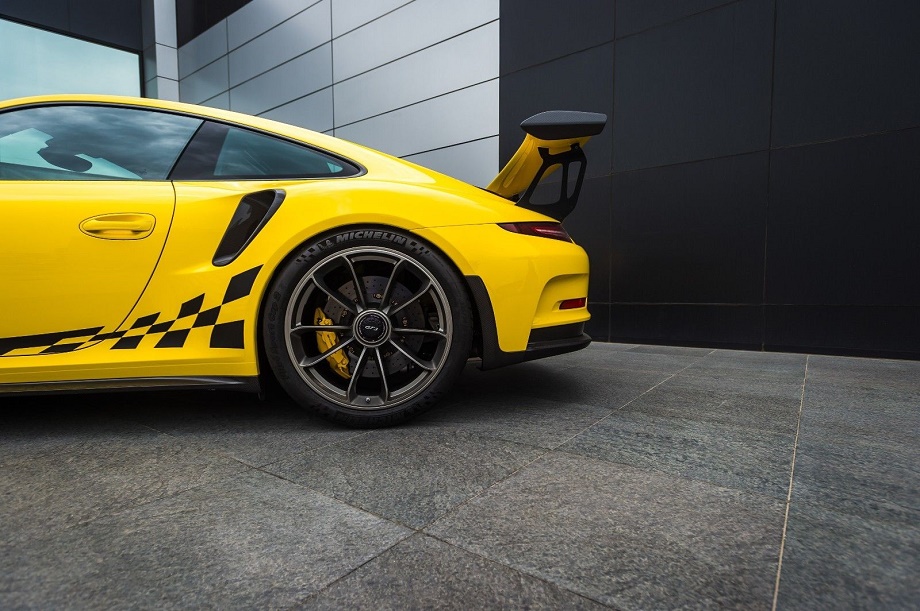 Year: 2016
Model: 911 GT3 RS
Engine: 4.0 liter flat-6
Transmission: 7-speed automatic
Mileage: 4,000 km (2,485 mi)
Price: $186,000 Buy It Now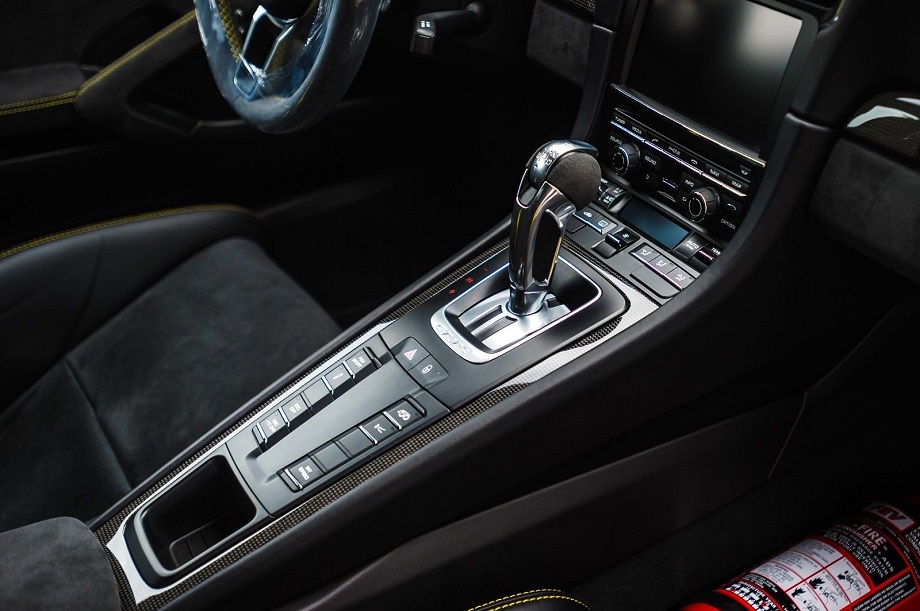 If you're looking at this Ad then you know what this car is! This Racing Yellow GT3 RS has under 4000km showing at present and is in A1 condition still having that new Porsche smell inside. The car was supplied by and has been maintained by the Porsche dealership here in Bahrain where the car is registered. No accidents and no paintwork repaired. She has been used on the track but that's exactly where she belongs!! I would recommend replacing the tyres but other than that I cannot see or know of any issues with the car.

Options wise (GCC Spec) she benefits from the carbon fibre front splitter, rear bumper, side intakes, side sills, hood (standard) and the rear wing plus the usual Porsche refinements which can be checked using the VIN WP0ZZZ99ZGS189922 (the one in the description is incorrect as eBay wouldn't accept the real one, I have a photo of the actual VIN in case it is a concern for you) and the few bit listed below.

You are more than welcome to view the car here in Bahrain and any inspection is more than welcome. Failing this if you require any specific photos and/or video of the car please message me and I will do my best to get it right.

The cost of Shipping etc. is entirely down to you however I am prepared to help you out with contact numbers if required.

As usual the car will not be shipped prior to full payment being cleared in the account beit by transfer or cheque.

Pretty sure I've covered everything however I reserve the right to make mistakes (I'm only human), so please contact me to verify anything via photos etc. prior to buying.

P3 Exterior Colour: Colour to Sample Racing Yellow

79 Interior Colour: Leather Black/GT Silver

XEY LED main headlights in black incl. Porsche Dynamic Light System (PDLS) -Porsche Exclusive

XCS Sport Design ext. mirror lower trims painted in Black (high-gloss)-Porsche Exclusive

250 Porsche Doopelkupplung (PDK)

474 Lifting System Front Axle

450 Porsche Ceramic Composite Brake (PCCB)

643 Sport Chrono Package incl. Porsche Track Precsion App & Preperation for lap trigger

082 90l Fuel Tank

448 20-inch GT3 RS Wheels

P13 Automatically dimming mirrors with integrated rain sensor

P11 Full Bucket Seats

810 Floor Mats

CXL Interior Package decorative stitching and embroideries in deviating colour (with ClubSport package)-Porsche Exclusive

XFJ Instrument dials in White-Porsche Exclusive

CGJ Instrument dial Sport Chrono stop clock in White-Porsche Exclusive

XHN Seatbelts in Racing Yellow-Porsche Exclusive

XXD Door sill guards in carbon, illuminated-Porsche Exclusive

P23 Porsche Communication Management (PCM) including navigation module

490 Sound Package Plus

666 Telephone Module

24901 Stitching of Dashboard deviating thread-P3 Racing Yellow

24902 Stitching of door trim deviating thread-P3 Racing Yellow

26741 Stitching of door centre panel deviating thread-P3 Racing Yellow

26751 Stitching arm rest deviating thread-P3 Racing Yellow

26761 Stitching of door handles with deviating thread-P3 Racing Yellow

24104 Stitching seats and embroidery headrest deviating thread-P3 Racing Yellow

24103 Stitching steering wheel rim deviating thread-P3 Racing Yellow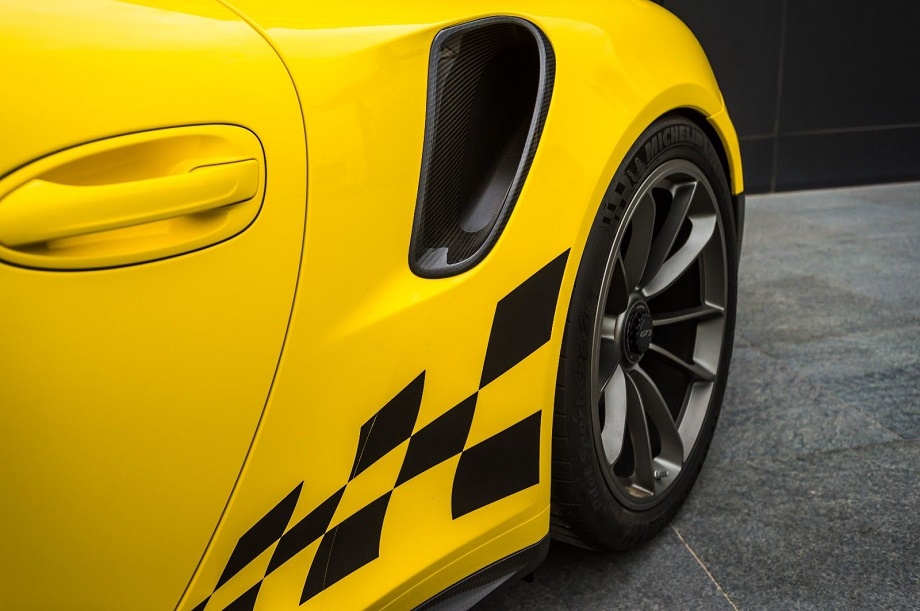 There isn't actually a whole lot I can say about this particular GT3 RS. We aren't provided very many pictures and the pictures we are provided mostly are detail shots. While it's always nice to see those details, it'd also be nice for them to be mixed in with a wider array of distance shots. That's especially the case for the interior where it would be really nice to see how all of the deviated stitching comes together. I'm sure if you asked the seller for additional pictures they would be provided, but still.
That leaves us with perusing the provided options list. The most numerous options are those related to the color deviations in the interior: stitching, belts, and gauge faces. We can see it comes with LWB seats and PCCB. For the most part everything is about how you'd expect and mostly the appeal here comes down to the color. The added yellow in the interior should enhance the overall package in that regard.
Relative to many other PTS GT3 RS we've seen this one isn't priced too badly. That said, given that it's located in Bahrain the additional costs of shipping and importing it likely will shift the scales quite a bit in that regard. There's also the matter of the 991.2 GT3 RS now coming available, which should drive down prices of these earlier examples even more. Nonetheless, PTS does have value and if a very bright yellow GT3 RS is what you're after there do not appear to be a lot of them.
-Rob