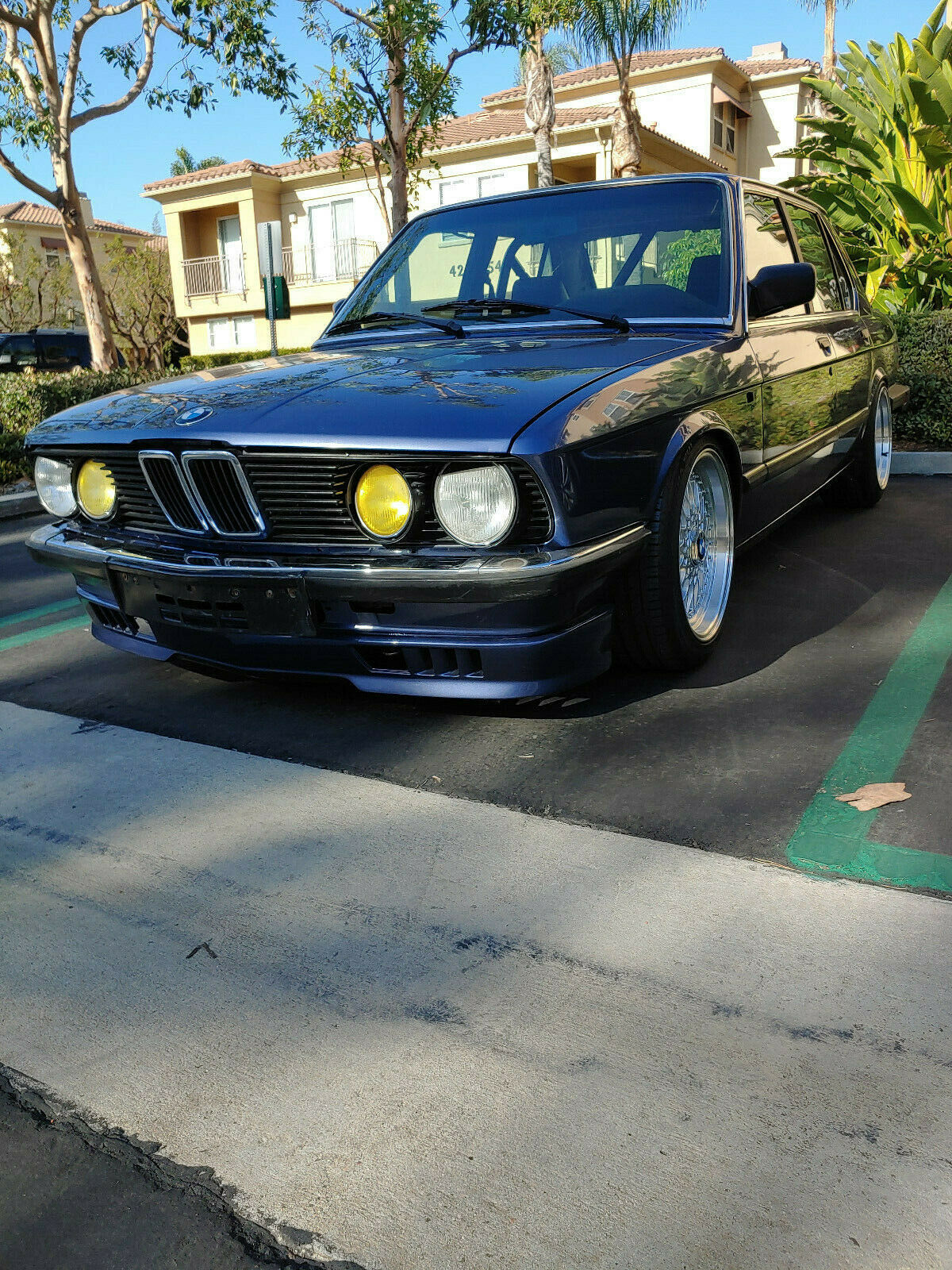 When I look through the history of E28 5-Series I've written up, it's not hard to notice a pattern. Most are modified, and most feature European-style modifications. Perhaps that annoys the purists and I'll start off by saying a half-hearted 'sorry' to all of them, but here we go again.
I do like a really clean standard 5-Series, but it seems to always be the modified examples that catch my attention. Here we have a '85 525i, which it is quite easy to see is not stock. Beyond being lowered, it's wearing European-specification headlights and bumpers, big BBS-style wheels, and a few other odds and ends that make it worth a closer look. It doesn't hurt that it's the lovely Arctic Blue Metallic, either: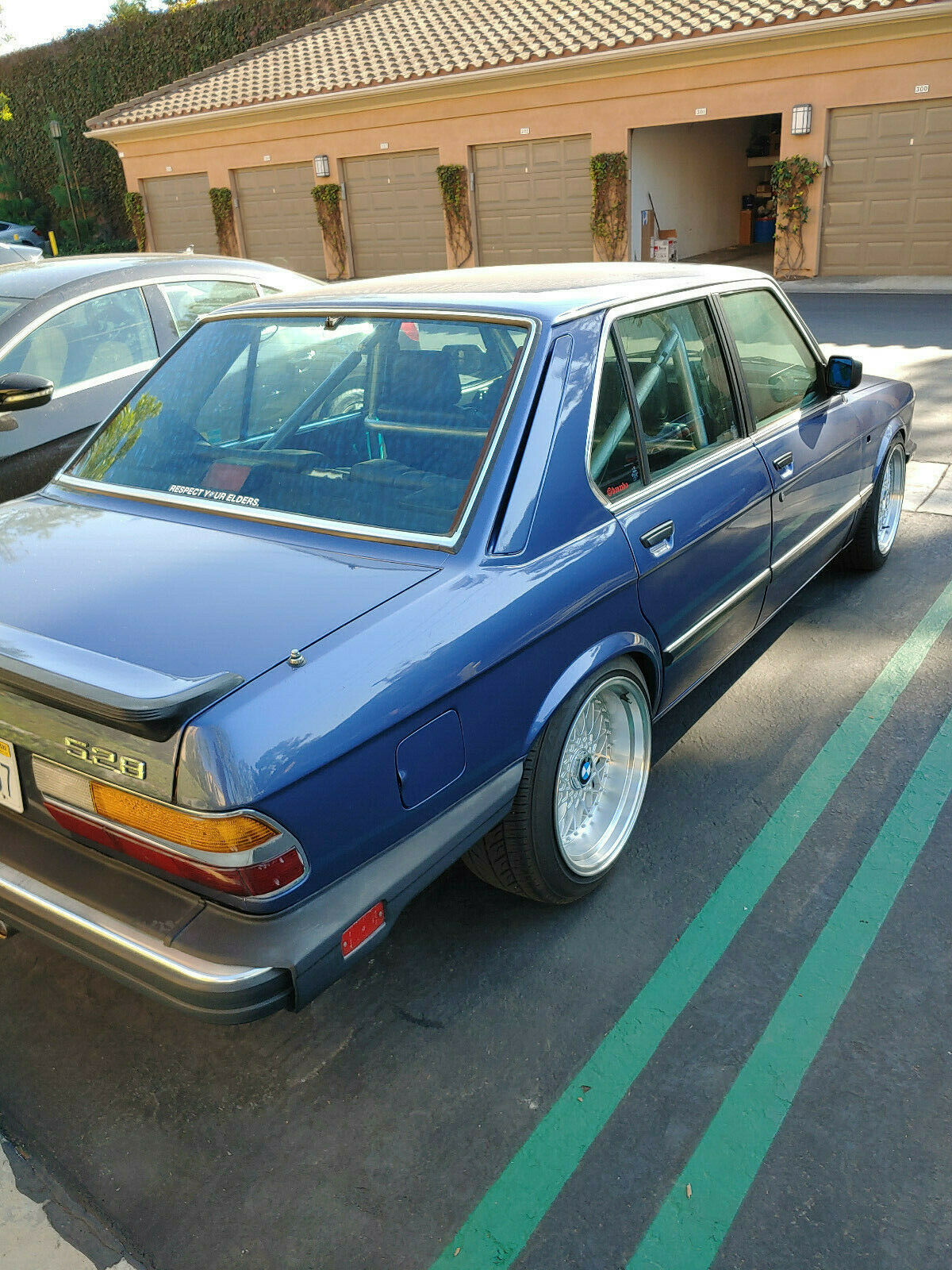 Year: 1986
Model: 535i
VIN: WBADC7400G0961247
Engine: 3.5 liter inline-6
Transmission: 5-speed manual
Mileage: 315,000 mi
Location: Irvine, California
Price: $17,500 Buy It Now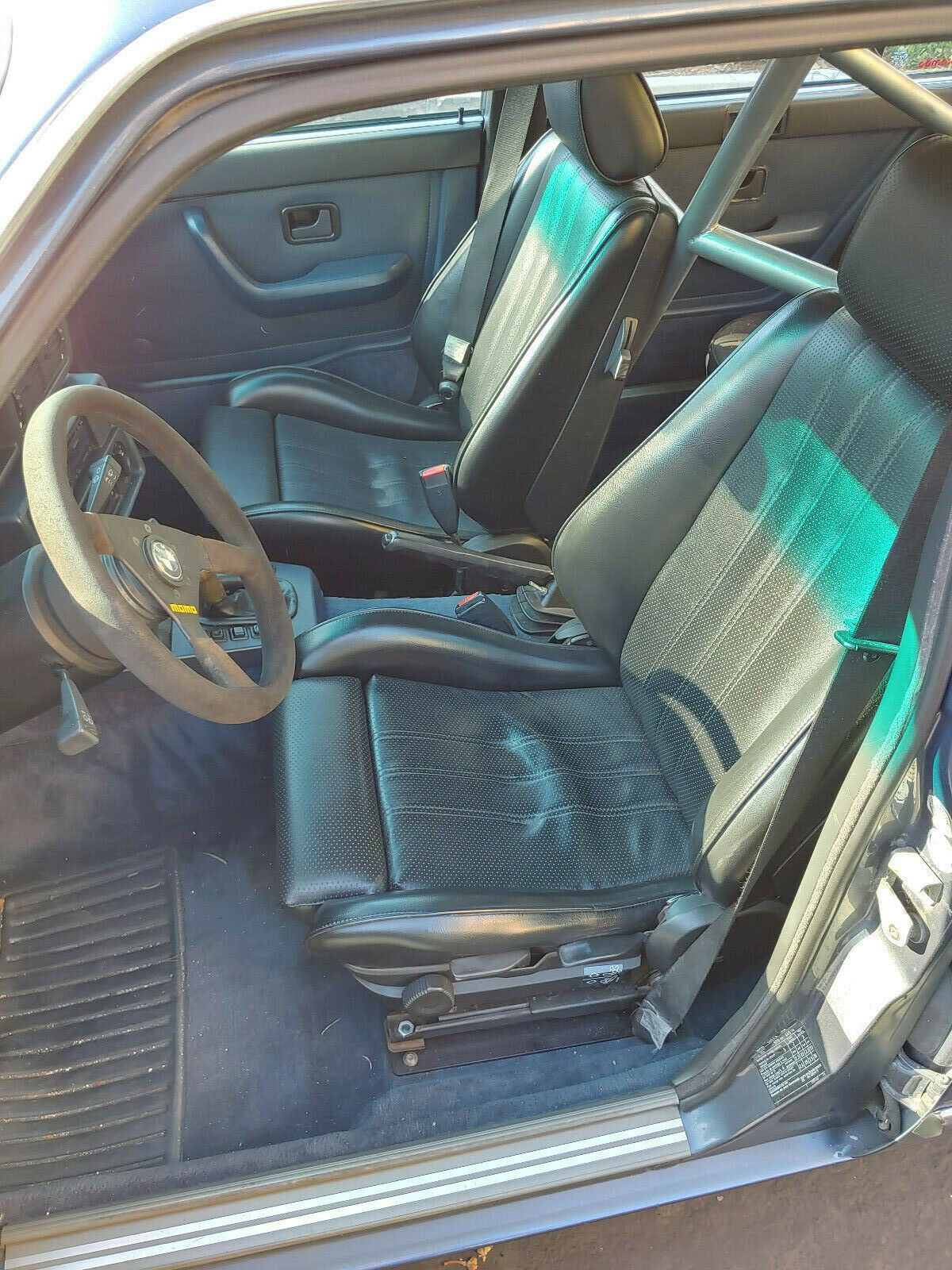 Sorry to everyone who bid on this car before. I had to end the listing due to an error on the ebay side of things.

1986 bmw 535i m30b35 3.5 swapped
Clean title
Full refresh done a few years back which includes new Arctic blue paint, engine rebuild, coilovers with bilstein, wilwood bbk 6 piston fronts 4 piston rears, all new suspension bushings, momo steering wheel , AC schnitzer shift knob,racing dynamics strut brace runs and drives fine, you can drive it home. Straight pipe exhaust buyer would need to install cat or roll without it.

No dmv backfees and tags up to date.
Needs smog

Clean interior with the exception of the headliner needing replacement and a cracked dash. Has a cover on it.

Bolt in roll cage can be removed easily.

New tires and aftermarket bbs style wheels

A.c. compressor needs to be installed for working ac. Will include compressor, bracket and hardware, new o rings,ac dryer and expansion valve

Also will be including euro turn signals
It has a euro front bumper with euro headlights with frenched high beams

Windows work a little slow but they do work. Switches need cleaning. Sunroof works

Trunk has a full toolkit

This is one of the nicest e28s out there with a lot of work put into it. The badge on the car is a 528 which is wrong. This is a 535i. Can be verified by vin. This car is in amazing shape for the miles and year almost everything has been refreshed. Garage kept

If you plan on paying with a cashiers check there will be a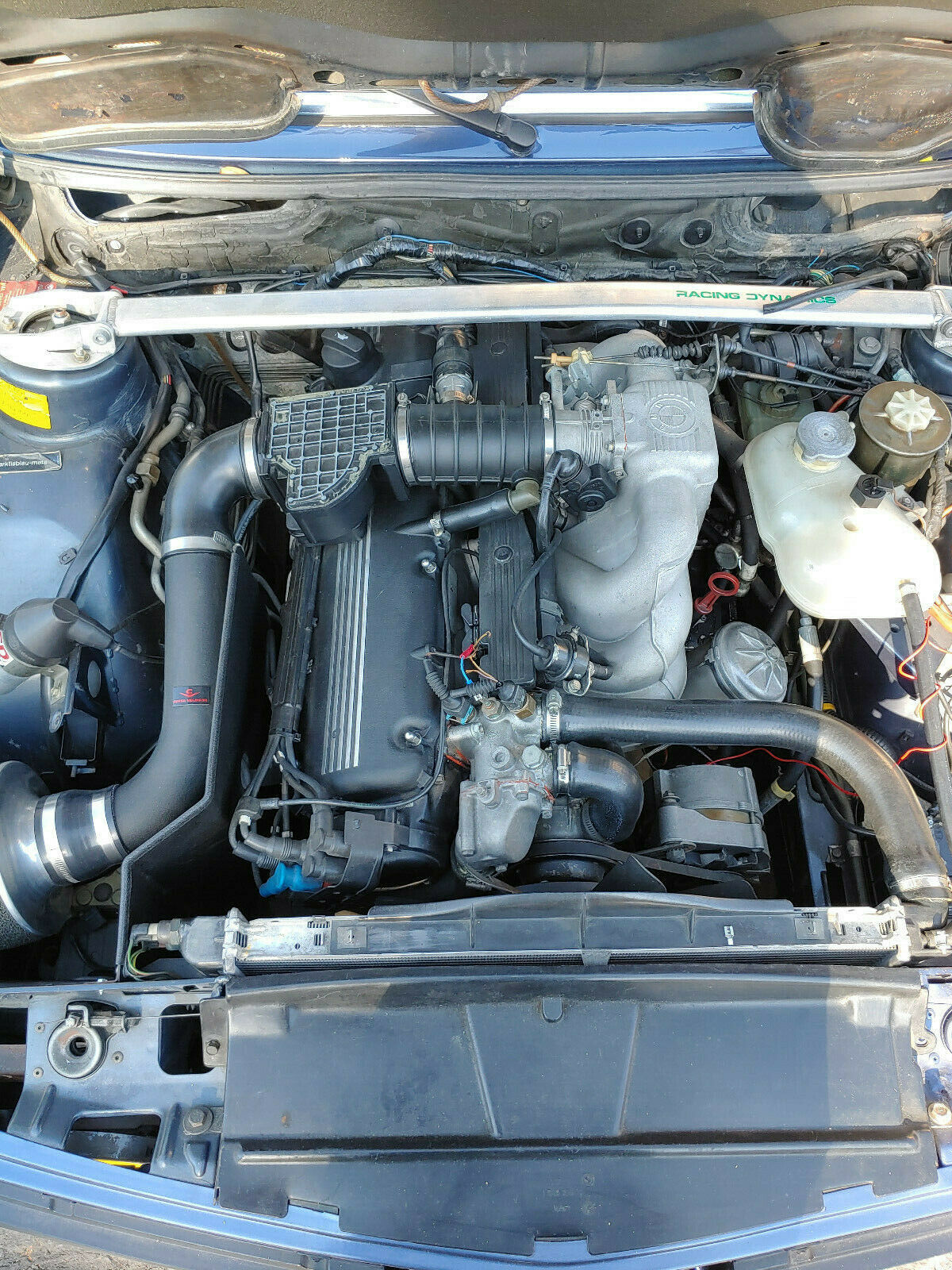 So what's to like here are the European bumpers and headlights, which give a meaner look to the front end. The iS-spec spoiler looks right at home and the Arctic Blue Metallic repaint looks nice as well. It's not listed, but it appears the car is wearing a Pfeba front spoiler as well. Stepping inside, I can't quite tell but it looks to me as though the car originally had a Pacific Blue upholstery. It has sport seats right now through, and a bolt-in roll cage, though I admit I wish the original interior color was there in greater quantity. Under the hood, the original 3.4 is gone and the more potent 3.5 has replaced it, and to deal with the extra power the car now has Bilstein coilovers and Wilwood brakes. Let downs? Sure, the replica BBS wheels aren't great, the included side blinkers aren't installed for some reason, the air conditioning isn't hooked up, the dashboard is cracked…and of course, there's the 315,000 miles it's covered. Frankly, those combine to make the $17,500 asking price seem pretty outrageous. Tally up the modifications, though, and you'd likely be hard-pressed to come out ahead doing it yourself.
-Carter