The E28 is a firm favorite among fans of 80s BMWs, but it's the M5 and 535iS variants that get most of the attention. It's not hard to see why. The M5 based on this platform was one of the first super sedans, laying down the classic formula for all modern Q-ships: supreme performance packaged in a stealthy, unassuming exterior. Meanwhile the 535iS appealed to those who wanted a bit of flash but couldn't quite afford the full cream M-car, and was really just a 535i with firmer suspension, body kit, and sport seats. That isn't a bad thing. The underlying car, introduced as a range-topper in 1984, was a winner, marrying the bulletproof M30 3.4 liter straight six engine (good for about 182 hp, in US emissions restricted form) with a tractable and responsive chassis. A regular 535i with a manual gearbox therefore offers a fun and relatively affordable alternative to the more expensive E28s out there, and this '86 is a perfect example of that.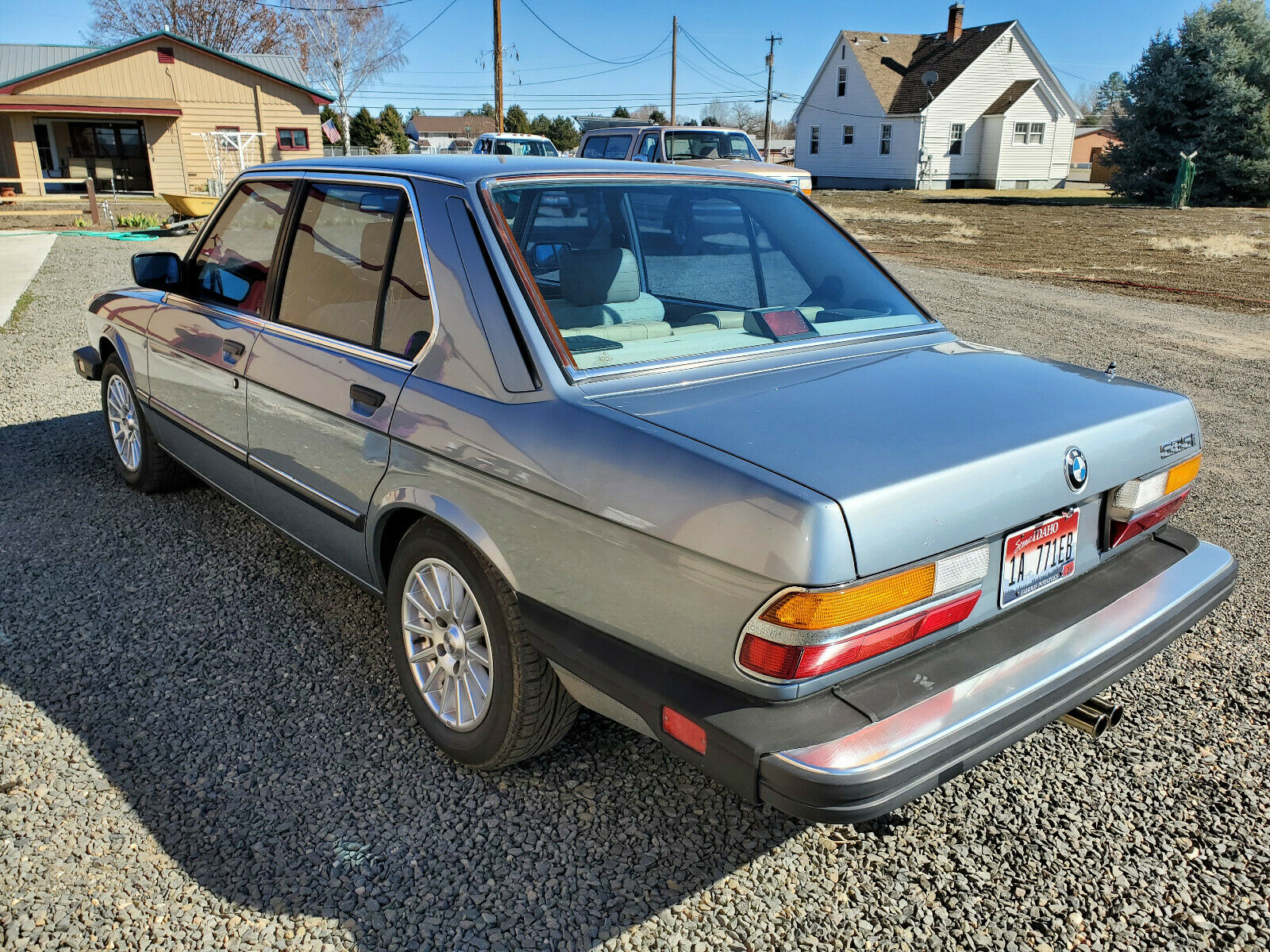 Year: 1986
Model: 535i
VIN: WBADC7402G0961007
Engine: 3.4 liter inline-6
Transmission: 5-speed manual
Mileage: 114,000 mi
Location: Weiser, Idaho
Price: Reserve Auction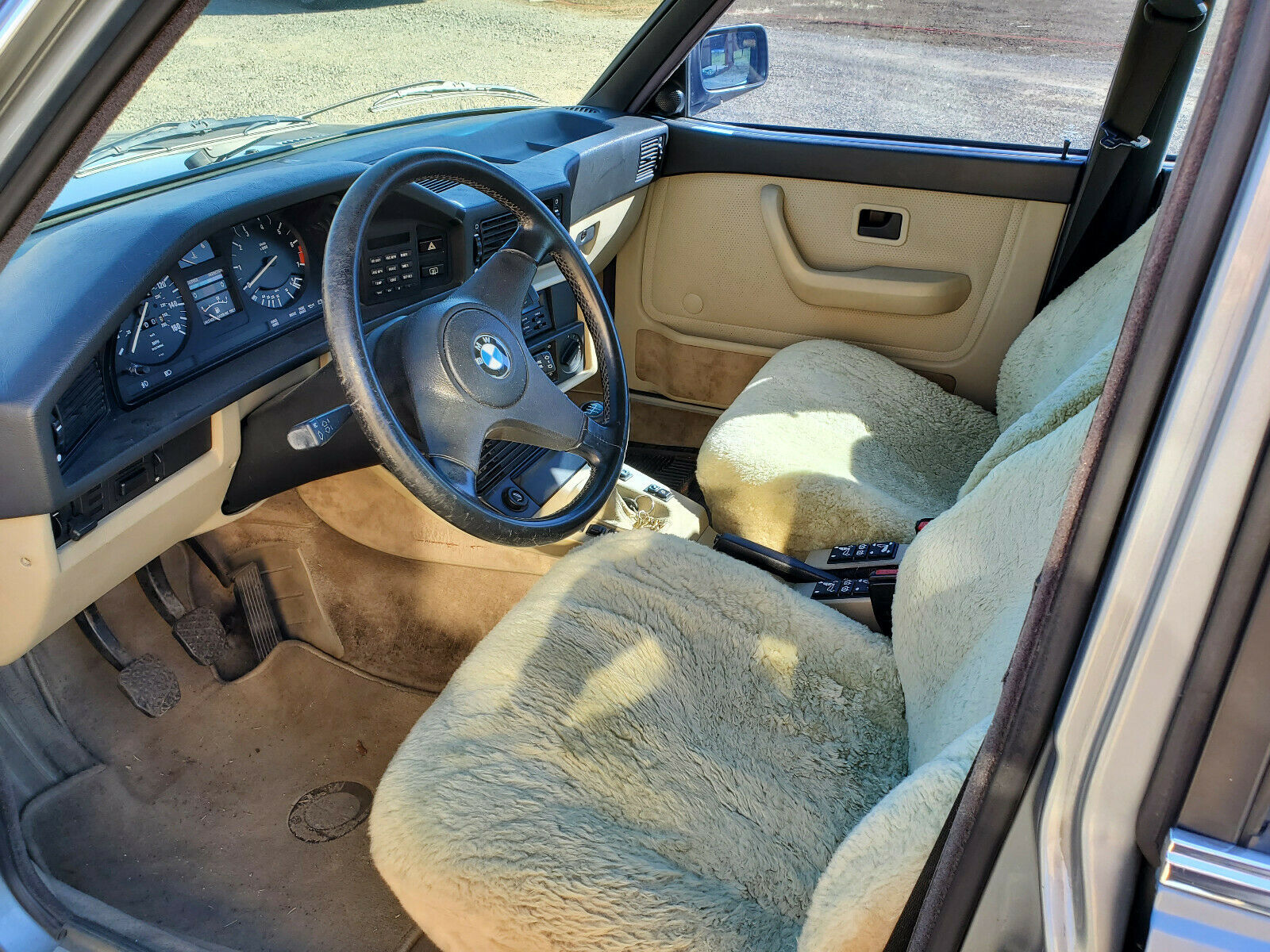 BMW 5-Series. I'm listing this for a friend who bought this car new. This car has not been detailed! It's presented as it's been maintained it's entire life. Garage kept from new, the seat covers were installed when he took possession so as you can see, the leather appears as new. Everything is stock original. The original floor mats are in the trunk. Two sets of original BMW wheels are included in the sale, one which came on the car at delivery still wearing original tires, the others mounted with snow tires. There is not an ounce of rust or corrosion I can find on this car. It's M30 engine runs as good as it looks. Look at that engine compartment and it's not been detailed! The original paint has a few chips and nicks, but otherwise not thin or damaged and shines much as new. There are no known issues or flaws. My friend has babied this car from new and has moved into a smaller home which is prompting the sale. Feel free to ask questions or request specific photos.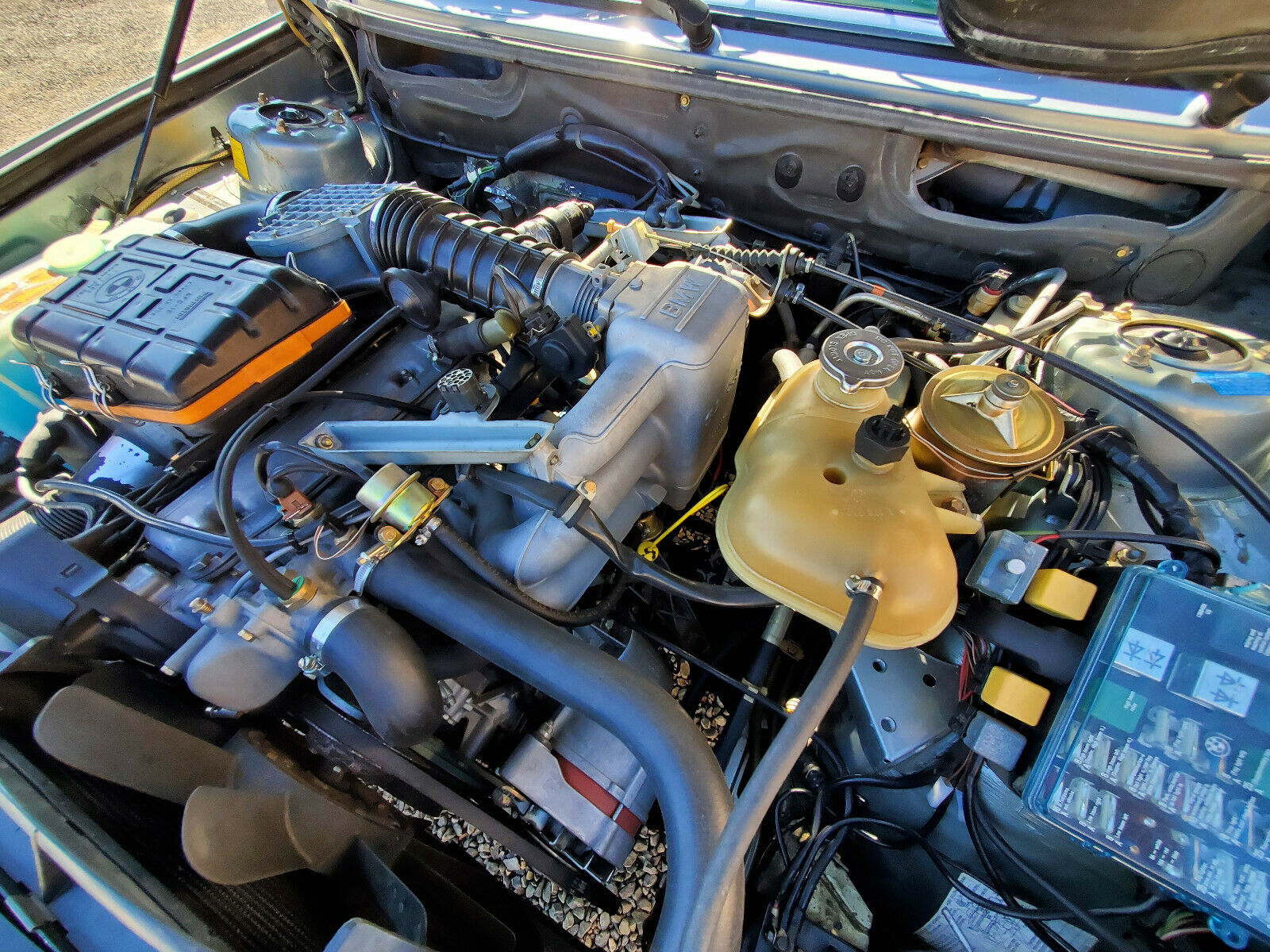 There's really a lot to like here, from the Cosmos Blue Metallic exterior covering the unfussy exterior to the Pearl Beige leather that looks unnaturally clean. The engine bay and undersides look clean as well, and the decoder claims that this one has a locking rear differential – which would be pretty unusual on a standard E28, but was available as an option. It's a manual, the mileage isn't outrageous, and it's claimed to be a one-owner car. What's the catch? If it looks like a potentially great deal, cheap E28s are not these days. Bidding so far has hit $9,000 with the reserve still on, but when clean automatic 528es are selling for almost double that amount, is it any surprise that it's still got a reserve? Were this one on BaT, I'd expect that properly presented it could easily break $20,000.
-Carter