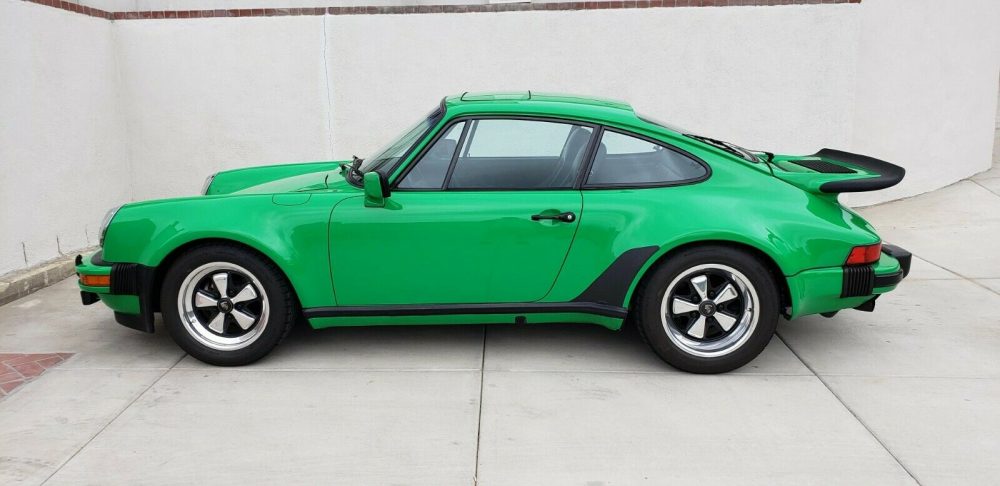 Early Porsche 911 Turbos are a sight to behold. A raw and dangerous car if there ever was, which is a major plus for some, but also can be a turn off for those who have to provide for their families. No, I'm not talking about crashing and dying, but rather when it comes time to pull the engine and split the case for a rebuild. That will put you out on the street real quick if you don't have the cash set aside. Generally, unless you are getting an absolute steal of a deal on buying one, this is not a car you want as a project. It is much cheaper and faster just to spend the money to buy a completed example and be done with it. If you want an early 3.0L Turbo Carrera model like this one up for sale in Texas, start looking. Just around 700 came to the US for the model year, and I'm willing to be much less survived given how many crashed or cut up for racing duty.
As you might of noticed, this is not your typical earth tone color 930. Although they did have some really great colors from the production line, Signal Green was not one of them, so a color change was required. Still, is it worth buying? Or maybe spend your piles of money elsewhere?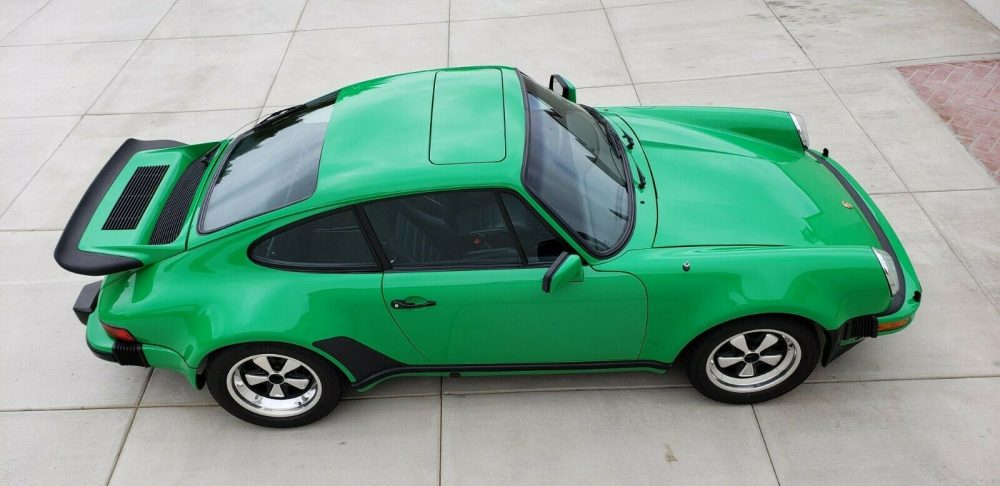 Year: 1977
Model: 930 Turbo Carrera
VIN: N/A
Engine: 3.0 liter turbocharged flat-6
Transmission: 4-speed manual
Mileage: 104,754 mi
Location: Fredericksburg, Texas
Price: Reserve Auction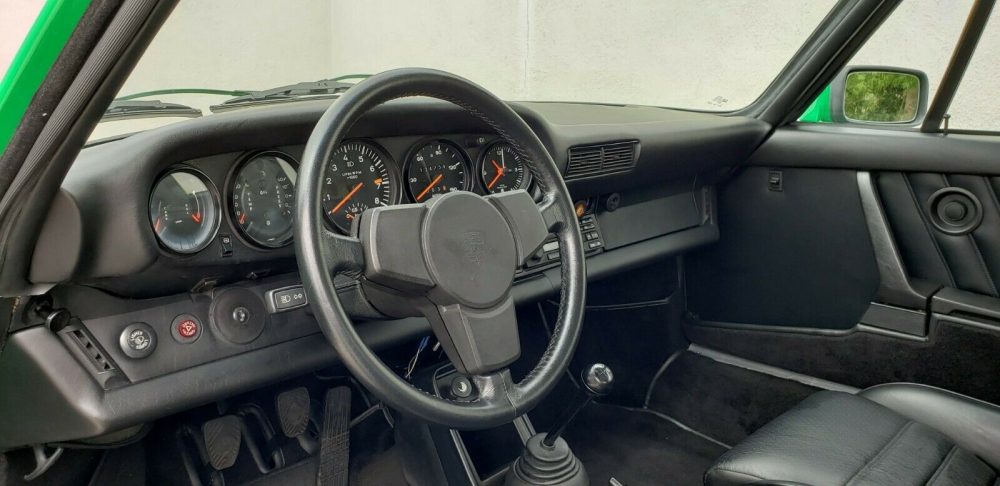 I am selling my 1977 Porsche 930 turbo. The car was recently restored, pretty much a nut and bolt
restoration. The work was done in San Diego, Ca. by top quality shops. Interior was done by Autobahn Interiors, the body and paint was done by GA Coach Works and the mechanical was done by Personalized Autohaus. Invoices on all work done. Every system was redone.
Most of the 'hard parts" are original to the car except front windshield, wheels, tires and stereo. The "soft parts" rubber trim, hoses etc. are new.
The car was restored back to as near as original as possible including the original smog equipment. The car last registered in California and will pass Ca smog requirements.
Car runs perfectly as if new off the showroom floor. Original color was GP white. Currently signal green.
The reason for selling is I am retired and have been selling off my collection of over 20 cars.
Most of the good stuff is now sold. I will soon have a 70 914-6 all original and 83 Renault R5 turbo II ready to sell. Please inquire. I will be listing soon on these cars.
Please serious buyers only. Get the ok from your wife and have your money ready to go before inquiring.
Happy to assist with shipping.

These were $150,000++ cars several years ago!
I'll give it to this seller on this one. It looks like there isn't much left to tidy up. The photos show the car was originally white, but repainted Signal Green when the engine and interior were pulled to also overhaul. The sport seats are classic 1970s Porsche, and dare I say I don't mind the chrome Fuchs either. Taking a peek at the underside, not nasty oil leaks or corrosion to be found. If you like loud colors, sure seems like a winner.
Question is, how much? No indication from the seller, but I'd guess you probably need six-figures to start talking. All that work was not cheap, as mentioned, but it is tough to value color-changed cars, especially when originality brings so much value on older, low production vehicles. I'm curious to see where this one bids to.
– Andrew