We recently showed a very expensive Mercedes Cosworth and have seen a fair number of these cars float through the site. This particular specimen looks to fall into the daily driver category.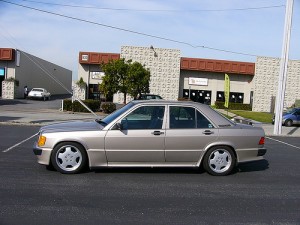 This is a U.S. spec car that is pretty original. It has had shorter springs added and AMG rims. The seller provides a number of photos and the car looks clean. It doesn't look quite as nice as those without the ugly sunken U.S. lights. Besides cosmetics,with the such a rev happy engine and several spirited drives most certainly under this car's belt I'd want to take it around the block a few times to listen for valve noise and feel out the five speed.
This car has 133,000 miles. Not too much in Benz terms, We have seen higher mileage models sell in the $10k range when presented well. I don't think this one will bring much if any more than that since the seller has only included history cribbed from Wikipedia instead of specific to his vehicle.
The car is at $3,500 with the reserve not met.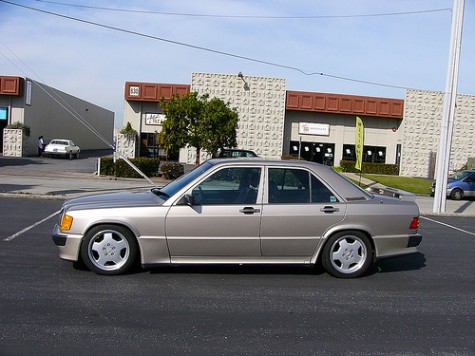 ~Evan