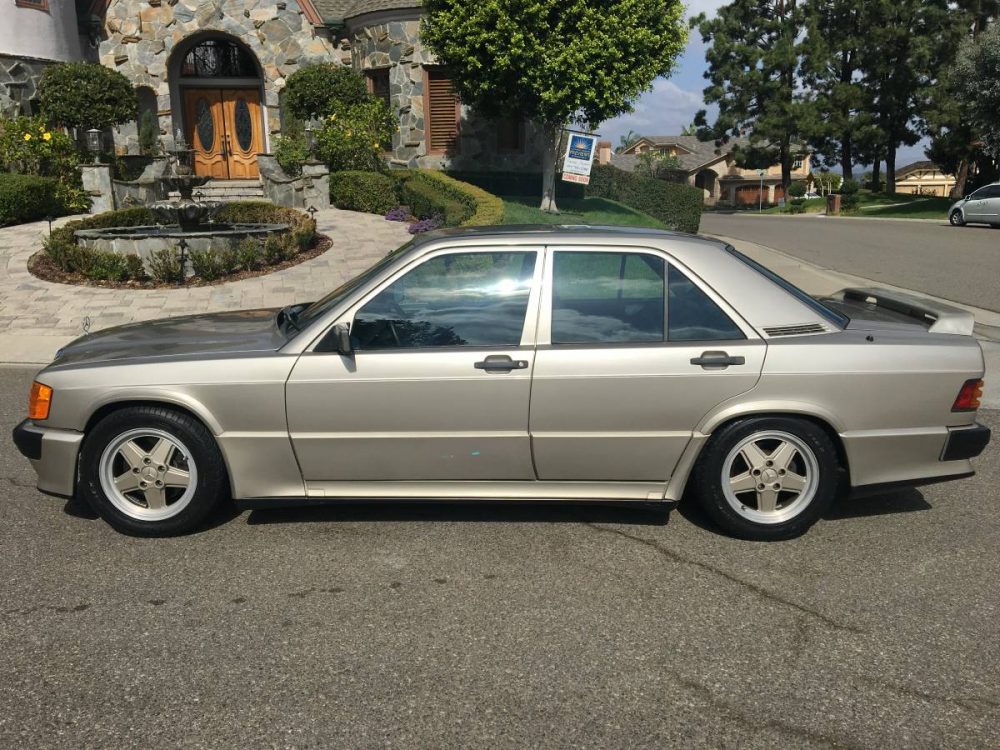 The Mercedes-Benz 190E 2.3-16V is quickly becoming one of those "snatch one up while you can" cars. Much like it's rival E30 BMW M3, these are becoming hot buys in terms of driving enjoyment and collectibility. They aren't quite at the level of the E30 M3 where people are pulling them out of the bottoms of lakes and selling them as-is for $12,000 yet, but probably in the next few years we'll get to that point. That's probably why this 1986 is still for sale in San Diego. Well that, and a few other areas of this car certainly need some attention.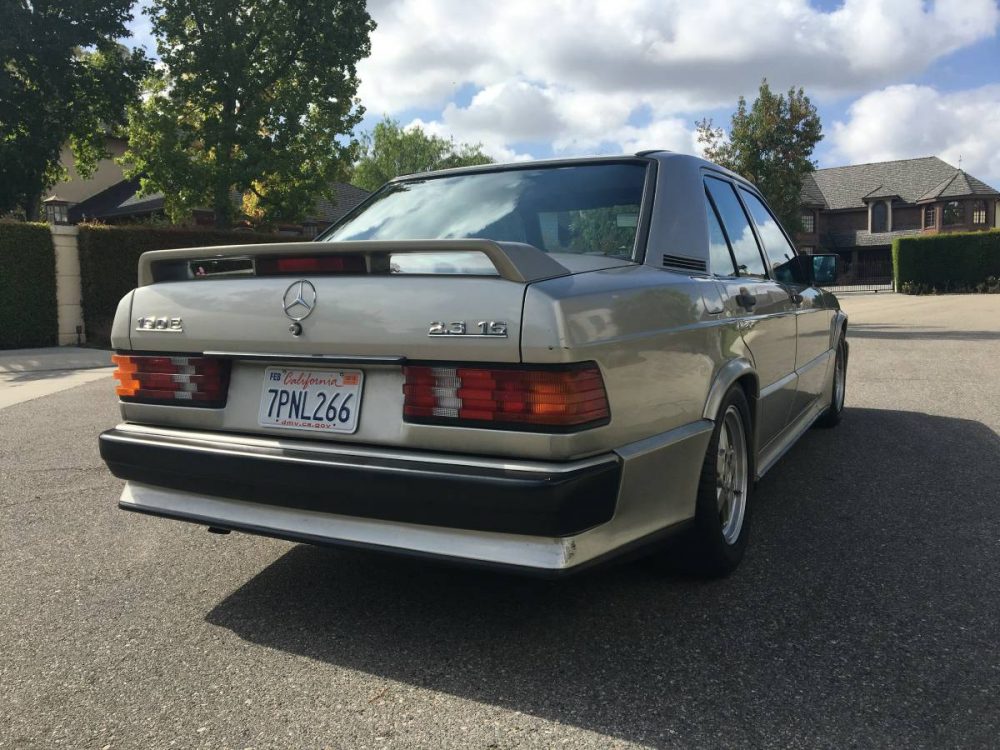 Year: 1986
Model: 190E 2.3-16
Engine: 2.3 liter inline-4
Transmission: 5-speed manual
Mileage: 139,000 mi
Price: $9,750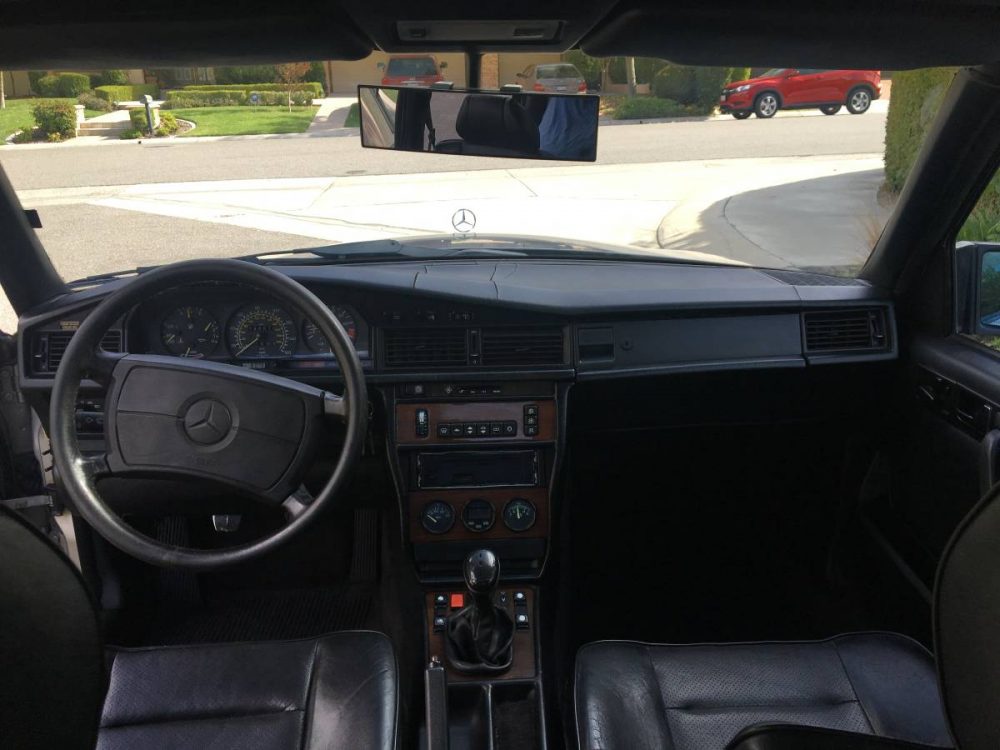 1986 Mercedes-Benz 190E 2.3-16V COSWORTH. Rare with 5-Speed Manual, best known as the super rare doglege transmission. Sporty four door saloon has the Cosworth-tuned 2.3-liter inline-four. I am the second owner. Clean Carfax. Clean Title in hand. Registration current and paid and currently insured. Always garaged. Power windows. Powers seats. Power door locks. Never been in an accident. No trades. No paypal. Cash only. Come check it out bring your mechanic. Low original miles. Leather. Color Smoke Silver. Just passed smog!!!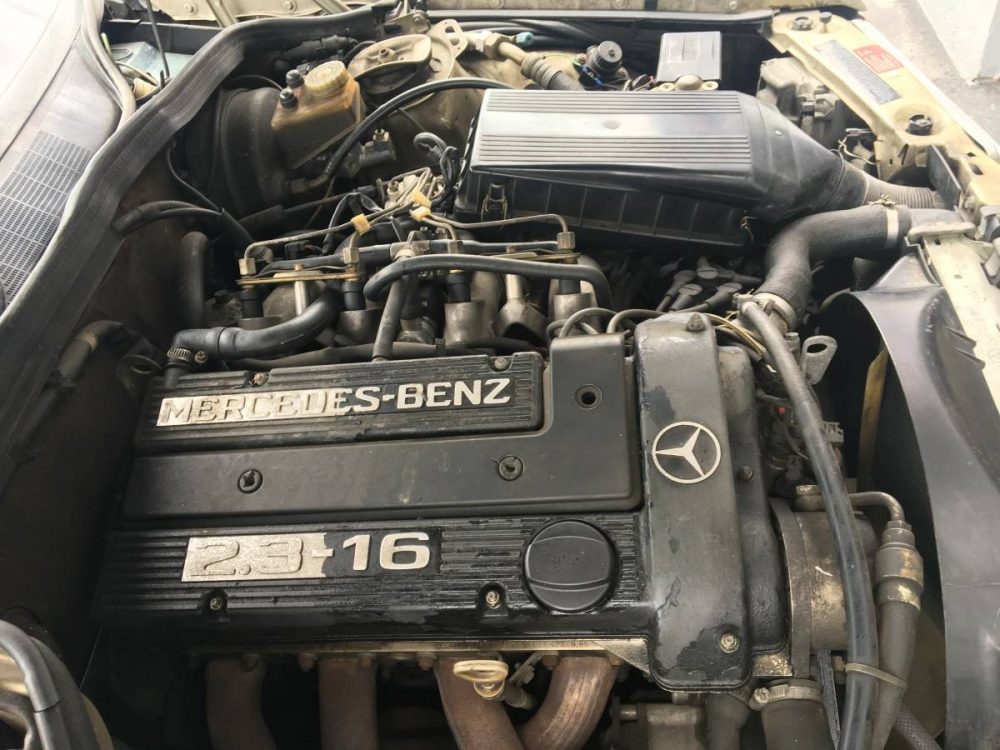 This W201 has a lot going on. It needs paint and body work, the interior has seen better days with torn seats and a cracked dash, the rear suspension is sagging a little, the engine looks like it is leaking some oil around the valve cover gasket, lots of coolant hoses need attention and it probably needs a battery seeing how in a few of the photos it has some cables on the terminals. All is not that bad though. Being a California car it looks fairly rust-free, the Penta gen 2 wheels looks really nice and it generally looks unmodified. This car has a ton of potential. But what does that equate to today?
For almost $10,000, I don't know. There is a lot of work here if you wanted to really dive into this car and you could probably spend another $10,000 getting it fully sorted. The good news is, it is probably worth it. Values of 16Vs probably aren't coming back down anytime soon so you can argue that it is worth it in terms of return on investment for this car. Would I tackle this project? Probably not. I think you can probably find much cleaner 16Vs for not much more money if you wait it out a little and won't have to commit nearly as much time to it.
– Andrew