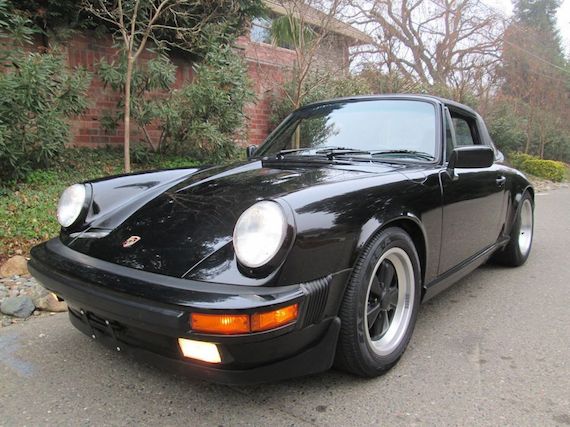 Given all this talk of stock market fluctuations and an economic recovery that has gone through fits and starts, where is a good place to park your money? Time in memorial has shown that a Porsche 911 is perhaps one of the strongest automotive investments out there. While desirability has come and gone with everything from Hemi Cudas to certain Ferrari models, the 911 has always been on the collectors' radar. With two generations of water-cooled 911s behind us now, the earlier air-cooled 911s seems to keep creeping up in value year after year. This triple black 3.2 Targa for sale in California is an example of just how long these sports cars will last if care if lavished on them.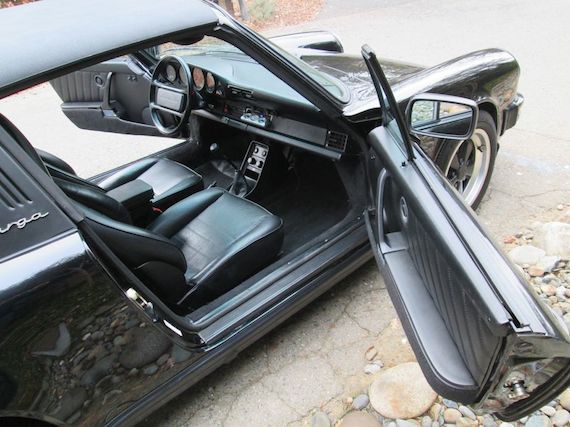 Year: 1987
Model: 911 Carrera Targa
Engine: 3.2 liter flat-6
Transmission: 5-speed manual
Mileage: 35,119 mi
Price: Reserve auction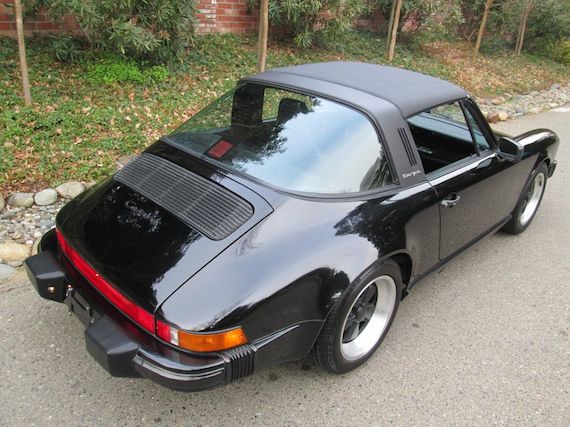 Beautiful Black on Black G50, low mile, California Targa Carrera. This car has been locally well owned, and well loved since purchased new at Pleasanton CA Porsche. Long term care is present throughout. Car is just lovely top to bottom. Stack for records, owners manuals, spare, jack and cover included. Lowered and corner balanced. 7&9X16's. Remarkable, discreetly installed stereo. Now, I am not a stereo guy, but this system really makes you want to listen.

Runs and drives like a much newer 911. No smoking, excessive oil use, and no leaks. This cars legendary g50 5 speed lives up to it's reputation and is as nice as they come. Shifts in and out all 5 gears and reverse like it's programed! Car is and absolute blast to drive, and the condition is a show stopper.

PPI always welcomed and encouraged, just needs to be done prior to auction ending. With the dwindling number of these early G50 Porsche cars available today, one in this preserved condition and provenance is a truly special find. Don't miss this one, you will kick yourself this later this spring!

DRD Motor Trade is a licensed bonded CA dealer specializing in rare, well owned Porsches like this one. Sales tax and applicable dmv reg fees due at time of purchase from all California residents. Here is a link to 100 detailed pictures that should tell the story pretty well: http://s761.photobucket.com/user/car-reras/library/blacktarga

Call or email with any follow up questions. (916) 813-2124.

Below are just a few of the highlight pictures from the link above in no particular order. Enjoy.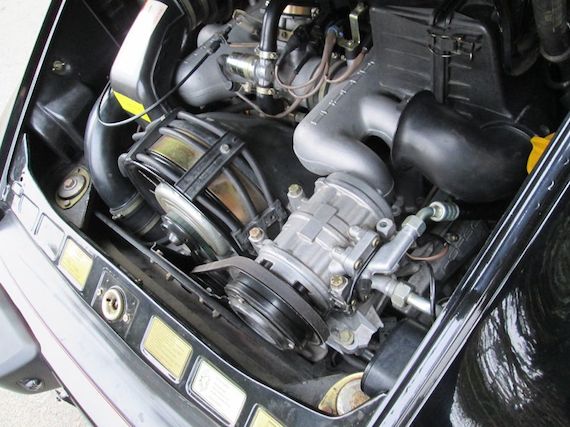 While 135k miles might be high for a Ferrari or similar exotic, these older air-cooled 911s soak up the miles rather well, providing lots of motoring thrills deep into the six figure mileage territory. Yes, parts can be expensive and it all won't be smiles, but deep down, these are very well engineered machines and like a find wine, seem to get better with age. Is over $30,000 realistic for a 3.2 Targa with well over 100,000 miles? The asking price is probably a tad steep, but of all the high mileage 911s I've come across lately, this one certainly looks to be one of the best.
-Paul