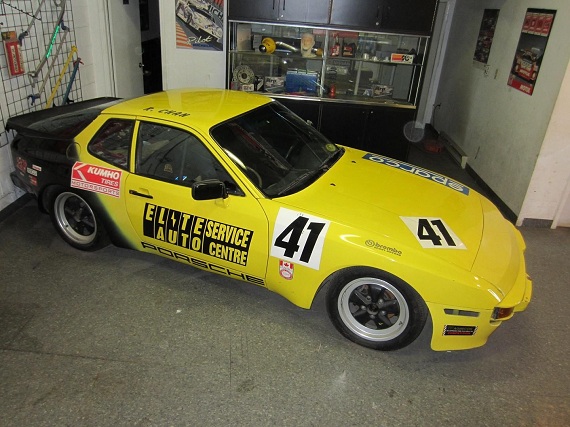 Porsche – this is a name not usually associated with the term inexpensive. Add the words "Factory Race Car" and "Rothmans" to the title, and you usually need to start dipping heavily into your retirement savings if you want to play. Even the cheaper 944 Turbo Cup cars push $100,000 or more in good condition; but there was a lesser known support series in Canada for non-Turbo 944s. The Rothmans Cup 944s are some of the quickest out of the box 944s you can buy; a few years back my father raced two at Mosport and though he had a more powerful engine the Rothmans cars were quicker around the circuit. They were lightened substantially over the production cars and were equipped with the M474 Koni suspension package, though they didn't receive horsepower upgrades. With only 31 produced, they're a very rare find and usually command the strongest non-Turbo money amongst 944s. Today there is one for sale on eBay: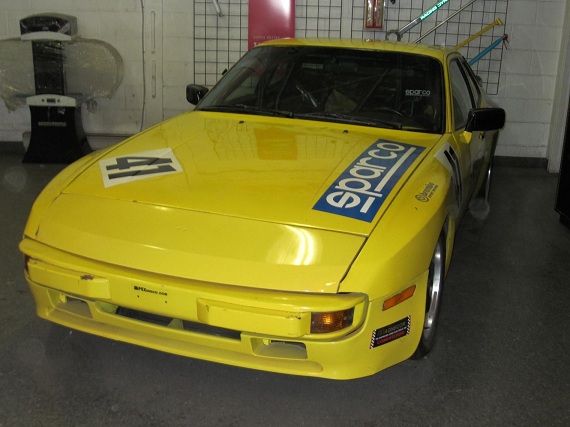 Year: 1986
Model: 944 Rothmans Cup
Engine: 2.5 liter inline-4
Transmission: 5-speed manual
Mileage: 17,865 mi
Price: $12,000 Buy It Now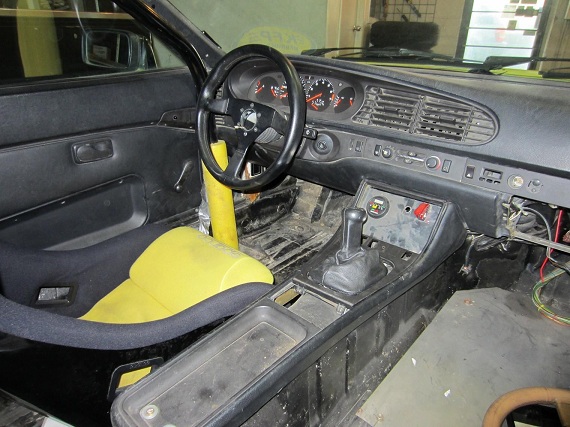 1 of 31 Rothmans series race car.
Vehicle has been sitting in the showroom for 15 years.
Suspension and transmission is same as equipped as it was raced in the series.
Some parts had been remove but it won't take too much to have it put back together.
Open trailer also available for $1500.00

By the way, this is consider to be a factory race car, therefore, next time when Porsche is doing the Rennsport Reunion, this vehicle is eligible to be on track with those factory 935, 962 and probably you will be racing Hans Stuck and Derek Bell.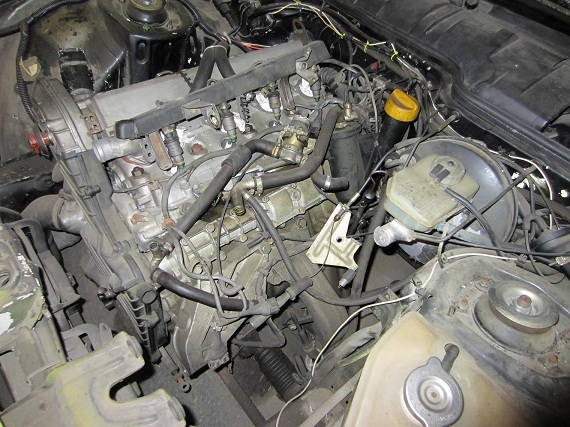 The 944s are great budget racers, with near perfect balance and are pretty reliable in stock form. This particular car appears to need a fair amount of work; the nose isn't correct, the original livery is gone, and there are missing pieces (it's not entirely clear if they're included in the sale). From the pictures it looks like the motor will need to be gone through, though again if you're not looking to up horsepower the bills shouldn't be too bad. For historical preservation it's nice that the original suspension is included, though that likely also needs to be gone through if you're interested in tracking the car.
So it's a wreck? Well, not necessarily. Values on Rothmans Cup cars have varied over the past few years between $20,000 and $40,000; without a doubt, the cheapest factory race car you can get into with the name Porsche attached. Even with a modest $8,000 repair budget, I think you could get this car up to snuff and because it's a vintage car, it would be eligible in both vintage and Porsche events. Recently there has been a resurgence in the spec 944 series – based upon the original Rothmans Cup. If you're looking for a historical Porsche car that you can run on a budget but still have a car that will appreciate, this car fits the bill.
-Carter