Warning!
This post is in our archives. Links in this post may have been updated to point to similar cars available to bid on eBay.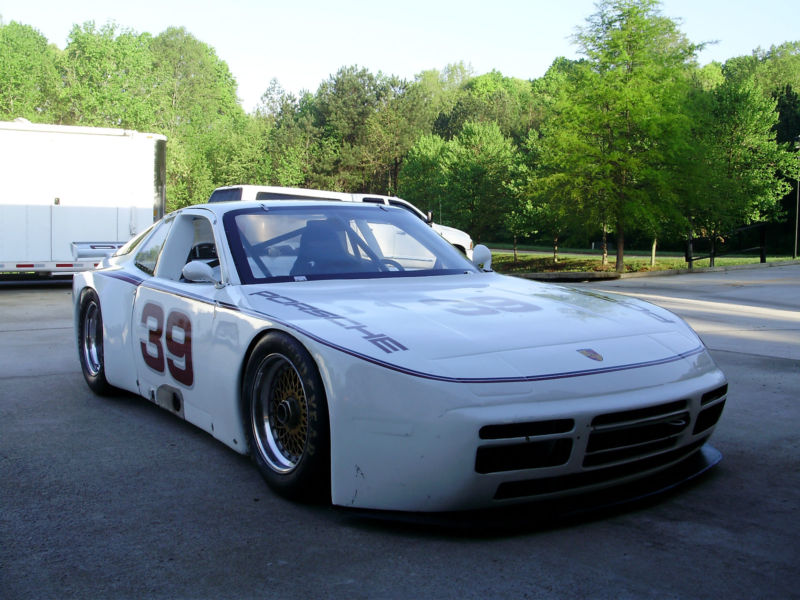 Let me get this out of the way first – the asking price of this 1986 Porsche 944 Turbo is $120,000. There, I said it. If you're still reading, you're either intrigued or horrified. In either case, the next set of numbers is equally staggering – 650 hp and 2300 lbs. Still reading? How about this – they only made seven of them. You thought the 962 was rare? Nope, they made over 90 of those. The 917? Wrong again, with somewhere around 65 of those made. Allow me to introduce what many consider to be the ultimate front engine Porsche – the 944 GTR.
A little background history – the 944 evolved through the racing program of the 924 – and specifically, the 924 Carrera GT, GTS, and GTR. In the early 1980s, these cars dominated their classes in IMSA racing. In 1981, Porsche Motorsports built a highly evolved version of the 924 GTR called the 924GTP or 944GTP Le Mans, which finished 7th overall at Le Mans sporting a newly developed 2.5 liter motor which would be, in part, the basis for the road going 944. At the same time, the U.S. based Fabcar run by Dave Klym had modified some winning Porsches for Paul Miller and Bob Akin. Al Holbert, who was head of Porsche Motorsports North America, contracted Klym to make a new evolution of the 944 which would be called the 944 GTR. Below is a development photo from Fabcar and not the actual car listed: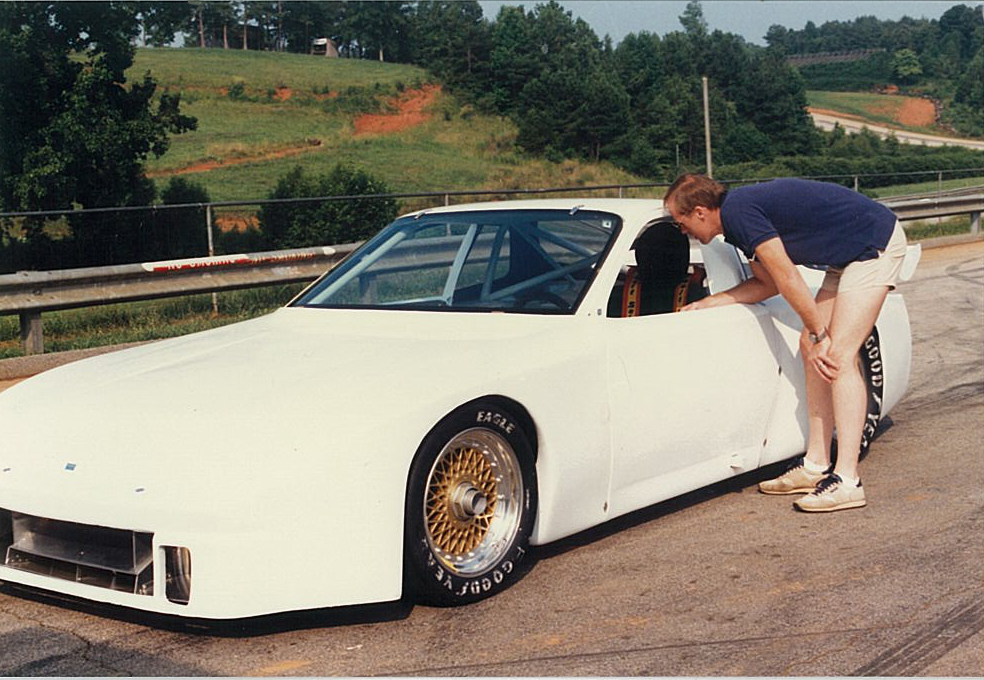 Unlike its predecessors, the 944 GTR was a tube frame race car, meaning it had no connection to the road car. Brakes and wheels from a 962 were fitted, and the 944 GTR received a specially developed all aluminum 2.5 liter turbo under its silhouette body. The early 2.0 and 2.5 liter turbos had developed between 250 and 450 horsepower; the new unit in the GTR developed between 525 to 650 hp. Here is a photo, again from Fabcar, of the development motor: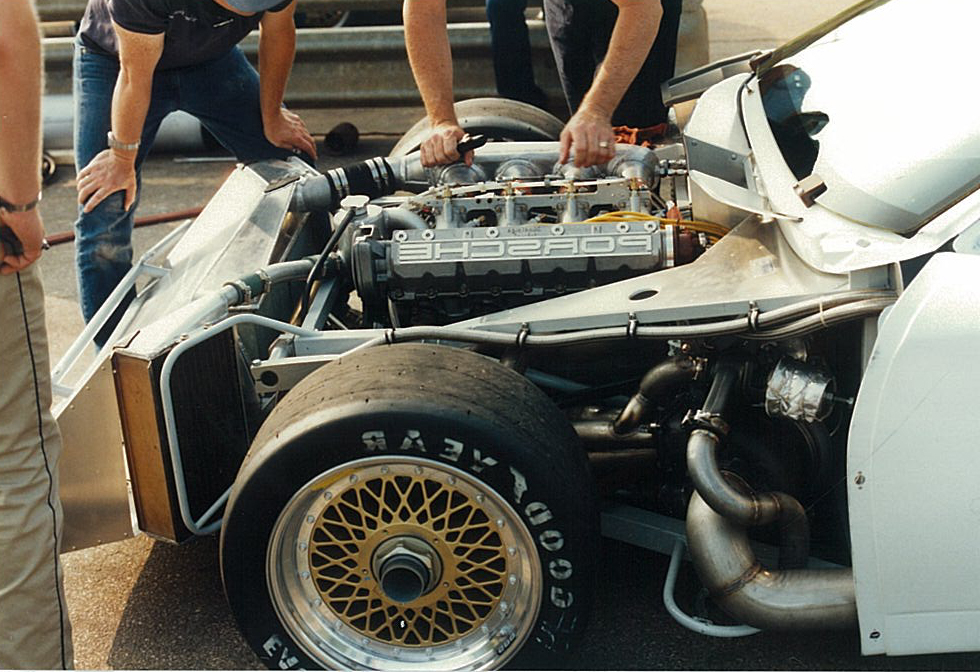 A veritable who's who of Porsche motorsports history worked on these cars, including McLaren and Andial. Slated to race in both the SCCA Trans Am series and IMSA GTO, the GTR achieved moderate success but ultimately fell victim to bad timing and a lack of funding following the death of Holbert. Despite this, they were the fastest front engine Porsches ever raced. The cars were sold off to private parties, which is how this one comes up for sale today: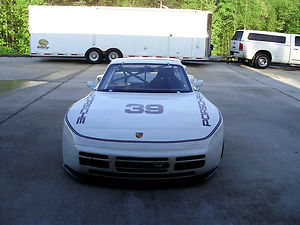 Year: 1986
Model: 944 GTR
Engine: 2.5 liter turbocharged inline-4
Transmission: 5-speed manual
Mileage: Miles unknown
Price: 120,000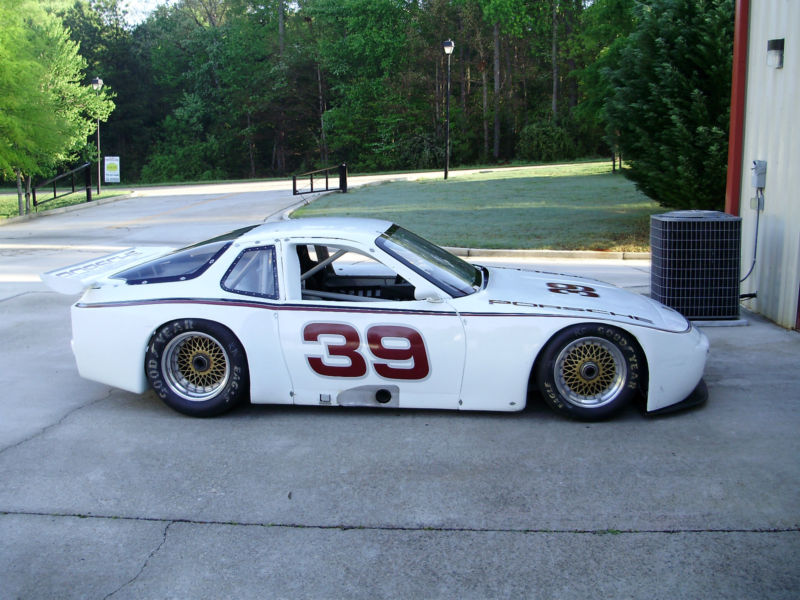 1986 Porsche 944 GTR turbo race car chassis # 2 of only seven built for trans am at Fabcar. 650 hp engine full tube frame with Hewland 5 speed gearbox.This car is race ready to race in PCA, HSR and SVRA. 3 sets BBS wheels and spares package. 770-596-4844
The listing is lacking many details that would be really helpful in a purchase of this magnitude. Many of these cars were modified after their initial launch so it's difficult to say if it retains the original – and very valuable – all aluminum engine, or what race history it has had. It also seems to sport a different nose than the original cars had, hinting at some body damage. Obviously, a thorough pre-purchase inspection by a knowledgeable race shop would be a must if you were serious about buying it.
In terms of value, Carrera GTS and GTR values are typically at or above this level, and the purchase price is a fraction of what it cost to develop these cars originally, but judging race car values depends in large amount on the race history and condition. Running this car on track – where it deserves to be – would certainly be an expensive proposition, but I would estimate running costs to be roughly on par with a 996 or 997 GT3 Cup Car, for example. That's rarefied air for sure, but you would own a really unique piece of automotive history that would be as welcome at a Porsche Club car show as it would be at historical races.
-Carter