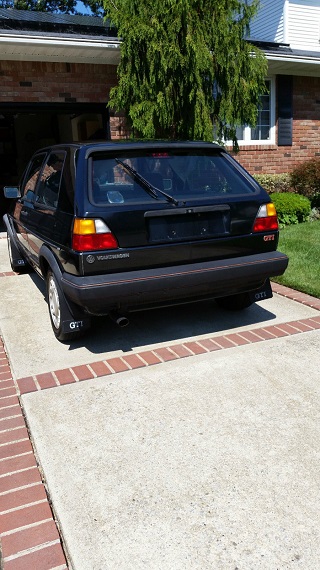 I wonder if the A2 GTi is really as near extinction as I've claimed it is. I mean, sure – there are still countless A2s cruising around on Raceland coilovers with too many stickers on a 45 degree on the rear windows with VR6 or 1.8T swaps and too-wide BBS RSs. There are even more crumbling in their decaying potential, smashed and grabbed by owners with the promise that they'll be something again someday. But clean, original and unmolested GTis? Now, that's quite rare. Especially rare seem to be the very early models, the 1985 and 1986 1.8 8 valve model. While the GTi was much more fun when the valves were doubled, the original model still sported a higher compression motor capable of making the tossable A2 an entertaining ride. When I was in college, I had a 1984 GTi and worked with a guy who had inherited a 1986 model without knowing or really caring what it was. He told me that it wasn't running right and asked me to take it for a ride, which I was happy to do. A quick run through an on ramp and onto the highway with a quick blast up to illegal speeds confirmed my belief that he wasn't much of a Volkswagen connoisseur – it was easily quicker than my '84 model, especially above 40 m.p.h., where my Italian tuneup yielded smooth and responsive power. No one will mistake the GTi for a Lamborghini, but in terms of sheer enthusiasm, the 1.8 mill is a motor that encourages thrashing – perhaps an indication as to why so few are left today: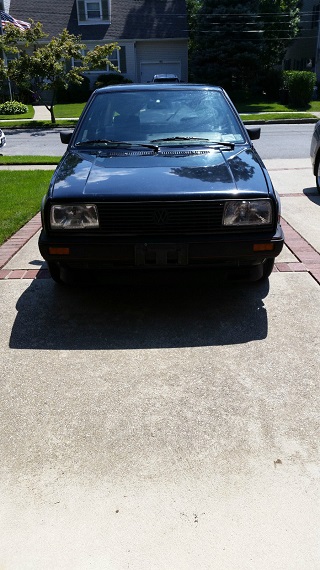 Year: 1986
Model: GTi
Engine: 1.8 liter inline-4
Transmission: 5-speed manual
Mileage: 75,750 mi
Price: $5,499 Buy It Now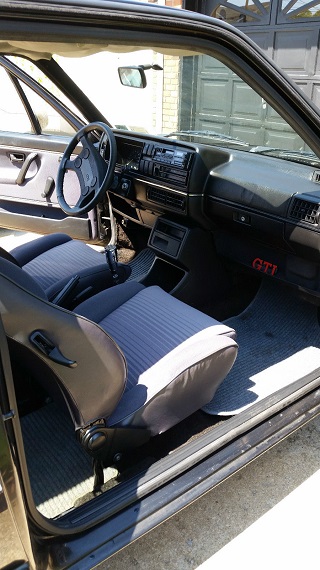 Selling my 1986 VW GTI. This car all original with extremely low mileage for it's age. The interior is in mint condition except for the falling headliner. It's in good driving condition with under 76,000 miles. I bought it from the original owner about 2 years ago with about 75,000 miles. It has brand new tires, driver side headlight, differential pressure regulator, and shifting mechanism. The clutch is original, but I had it adjusted and it still has some miles left in it. The car starts right up and drives great. Mechanically, the car is in good condition. It does have a few very small areas of spot rust on the passenger side and some fading paint in areas. The headliner needs to be re-upholstered, but the headliner itself is the original headliner in one piece. The side molding also needs to be put back on. Front and rear windshield wipers work, but there is not voltage to the windshield washer fluid pump in the front. The pump itself is fine. It also needs a new fuse for the radio and headlights which are on the same fuse, but the radio and headlights themselves do work. Air conditioning does not work possibly due to the condenser. I am the second owner of this GTI. I bought it from the original owner. Since I've had the car, I put about 1,000 miles on it. It's garage kept and maintained. Again, the car is all original! Great car for a collector looking for that classic, original look or for an enthusiast looking for a project to start from scratch. Available for local pick up. If transportation is needed, look up rates from Massapequa Park, NY 11762. Transportation at buyer's expense. Cash preferred. Feel free to call, text, or email me with any questions. 516-680-0750 or rbatt91@gmail.com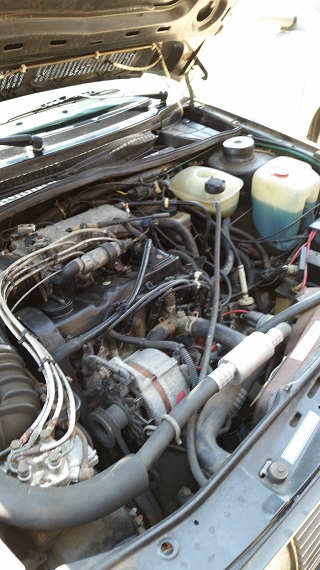 We've seen a few all-original '84s pop up, but it's exceedingly rare to see 8V A2s pop up in this condition. Everything looks very good, right down to the seldom seen early GTi interior. There are, as with any 1980s Volkswagen, some areas of need. Rust is creeping in, along with a host of trim and electrical issues. It seems odd that a car which was cared for and garaged would have simple issues like the fuse needing to be replaced; as our commenters often say, just replace the fuse if that's really the issue. It may not be; there could be a short in the system or a wonky relay, but the A2s aren't known for the entire fusebox issues that plagued the A1 chassis. Especially neat to see, though, are the original alloys. Volkswagen took the snowflake design, painted it all silver and added a centercap. Though the wheels were technically about the same, they had a very different feel than the earlier wheels. It would be one of several variations of the venerable snowflake design. Overall condition and rarity mean that the car comes to market with a high price tag; $5,500 is all the money for a stock non-16V A2 these days. It's a rare package, but the number of things listed that are non-functional or need service to me mean the price is far too high. I'd say this is a max $4,000 example; fix the issues and certainly I could see more. Were it a 16V example in similar condition, the price might be more justified.
And for goodness' sake seller, learn how to use the camera in landscape orientation!
-Carter