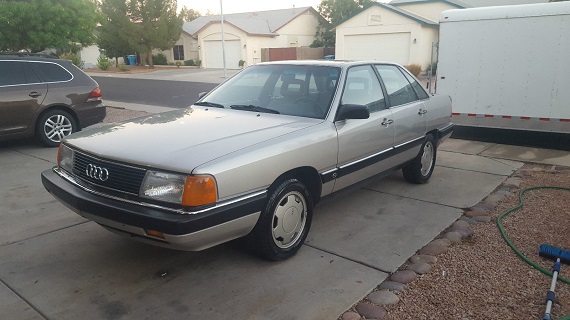 The 1987 and 1988 Audi 5000S quattro was an interesting model. It took the drivetrain, the wheels and brakes shared with the turbocharged CS model (CD in Canada) but married them with the more modest NF 130 horsepower 2.3 liter normally aspirated inline-5. They ran the standard 5000S headlights as well, single bulb 9004s which had about .5 candle power each when new. Seriously, the Amish have more light at night. Inside was not as luxurious as the CS/CD models, either, with manual seats and velour where there would usually be leather. These omissions helped to keep the price in check a bit as the 5000 in CS quattro form had gotten pretty expensive with a sticker price of $34,000 – $35,500 if you wanted the Avant. The lack of turbo and leather dropped these S quattro models to a much more reasonable $27,000. However, the performance of the 5000S quattro was pretty poor, though fuel economy was the same as the turbo models they made a reasonable highway cruiser. Like most Type 44s, they're infrequently seen these days: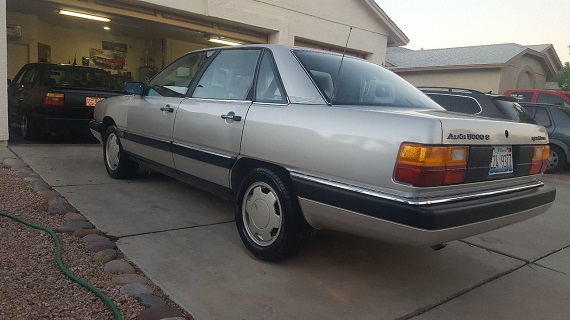 Year: 1987
Model: 5000S
Engine: 2.3 liter inline-5
Transmission: 5-speed manual
Mileage: 135,073 mi
Price: Reserve Auction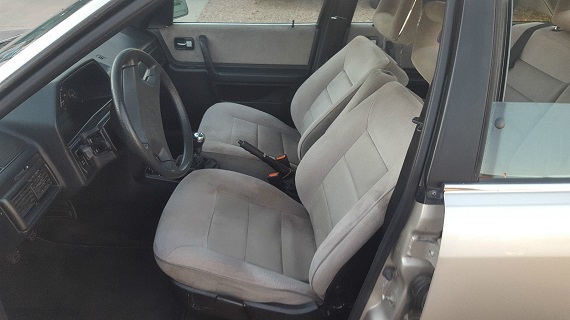 The car is in great mechanical condition, clutch is strong and it shifts great, just got back from 250 mile trip, no problems.
It is very clean for a 30 year old car with very few scratches,
It's got lots of new parts in the cooling system, also new timing belt, alternator belt, recent oil change,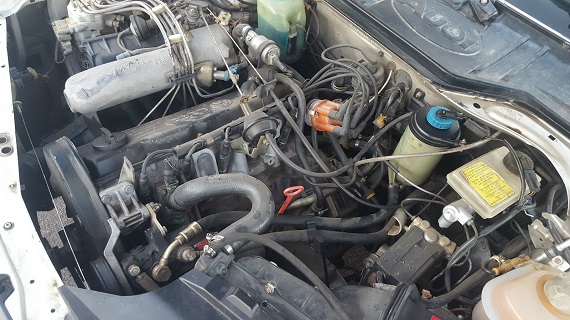 While there isn't much in terms of description or photos, overall the condition of the car appears to be pretty good. One of the major weak points on these Type 44s was the complicated hydraulic system which can be laborious and expensive to correct. Outside of that, just about everything else on these cars is stout. They were factory galvanized so they won't typically rust unless they were crash repaired, and the NG/NF – while somewhat finicky to get running 100% compared to the earlier JT/KX – is a bear of a motor, capable of 400,000 miles without major overhauls. The Almond Beige Metallic is probably the least outrageous color you could specify, but it looks dignified and hides dirt and scratches well. You won't win any drag light races or popularity contests, but this 5000S quattro should make a trusty winter companion and is currently quite cheap at only a few hundred dollars of bidding, though admittedly the reserve is still on. Realistically, this car probably isn't worth more than $2,000 – $2,500 on the market today.
-Carter