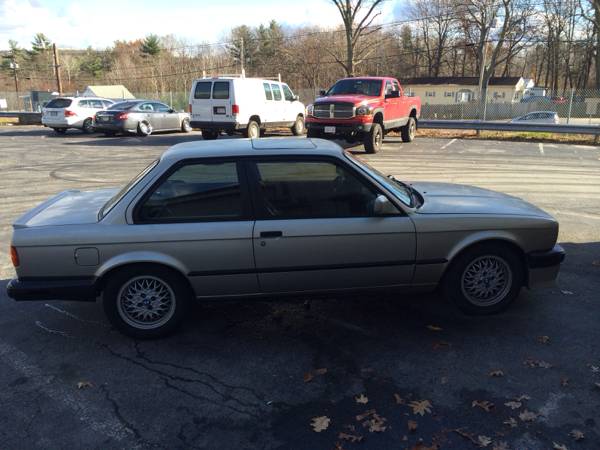 Are you in the market for some cheap, silly fun? If so, today's your lucky day. This bronzit 325is, a healthy performer right out of the box, has had turbo slapped on the inline-6 and now pushes out E46 M3 power to the wheels. It's certainly no garage queen, but that's clearly not what this bronzit brawler was built for. A little worn paint is no problem when you're spooling up a fat turbo and drifting on an abandoned racetrack. Any turbo/project car should be approached very carefully, but the seller's price makes it a little easier to take a gamble. There aren't many E30s out there for $4k these days, and those that are are probably ready for some hooning. In that case, it might as well have a big turbo!

Year: 1987
Model: 325is
Engine: 2.5 liter turbocharged inline-6
Transmission: 5-speed manual
Mileage: 150,000 mi
Price: $4,200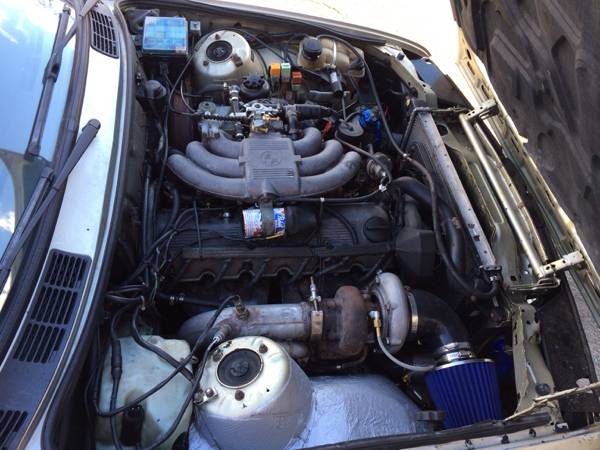 1987 Bmw 325is e30 coupe. 5 speed manual. Bronzit exterior. Cardinal red interior. TMU. Clean title. Engine has 150k miles. I've owned for 3 years. Fast / fun / reliable.

Obx racing turbo kit ( gt35r replica turbo ) turbo installed two years ago. Turbo ecu chip from R3Vlimited member.

3:73 Lsd
Es transmission with taller final drive ( fresh clutch )
E36 m3 steering rack
Bilstein struts with coil overs.
Momo steering wheel
Line lock
16′ BBS RA wheels
Z3 short shifter
3′ turbo back exhaust.
Black trim
Window tint
CD player
Slotted / drilled rotors

Car is 290 whp. Very reliable. 28 mpg highway. Very fun useable power.

Turn key car. Very solid car. Exterior is perfect ( dents & scratches ). Clean interior .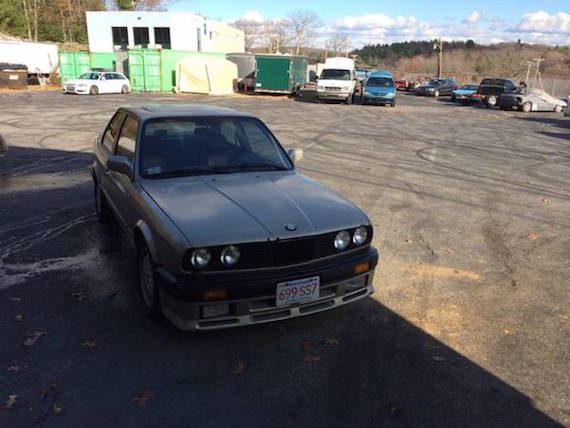 "Exterior is perfect (dents & scratches)" is either a silly contradiction or a poetic statement on the subjectivity of perfection. I'll go with the latter, as this is a unique take on the perfect E30. Many love the 1987's big front spoiler, and we are very close to a time when inexpensive, tossable E30s just don't exist anymore. In that sense, this car is perfect – a remnant from a time when a 325is was a perfectly reasonable donor to strap a turbo to in your bud's garage and have tons of fun. Turbo-back exhaust! Line-lock for fat burnouts! 290whp AND 28mpg! (More creative takes on reality) It may (definitely) blow up some day, but thank goodness for engine swaps! Even if that's the case, you're still getting a decent deal on an E30.
-NR