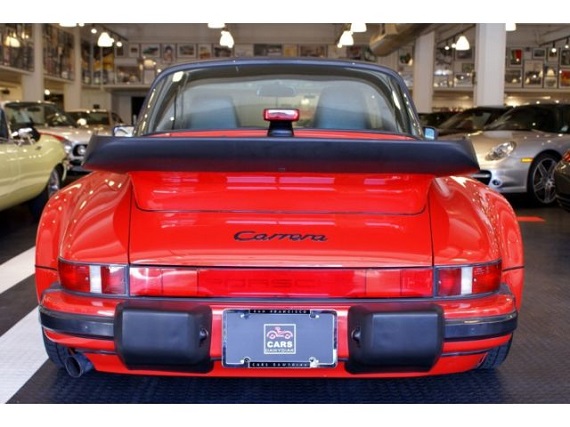 We might as well strive for completeness, right? We've had a run of Targas around these parts lately and while I know we haven't shown every variant of the classic 911 Targa I feel pretty certain we will have now covered the major bases of the model with the one we have here: a M491-equipped Guards Red 1987 Porsche 911 Carrera Targa, located in San Francisco, with 46,530 miles on it. This, of course, shares more than just a passing resemblance with the 930 Targa featured on Thursday. First made available in 1984 for the 911 Coupe, and in 1985 for the Cabriolet and Targa, the M491 package included the wider rear, whale tail, suspension, and braking of the 930 garnering them the Turbo-look moniker. As with many 911 variants, the Targa had the smallest production numbers, with production of all models gradually reducing after the 930 had been reintroduced to the US market. That makes examples equipped with the highly desirable G50 5-speed transmission quite a bit more rare than those with the 915 and as such we should expect an additional premium over the premium the M491 cars tend to attract in general.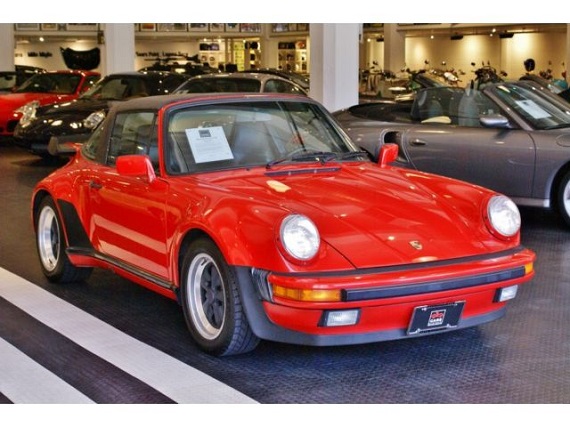 Year: 1987
Model: 911 Carrera Targa
Engine: 3.2 liter flat-6
Transmission: 5-speed manual
Mileage: 46,530 mi
Price: $74,700 Buy It Now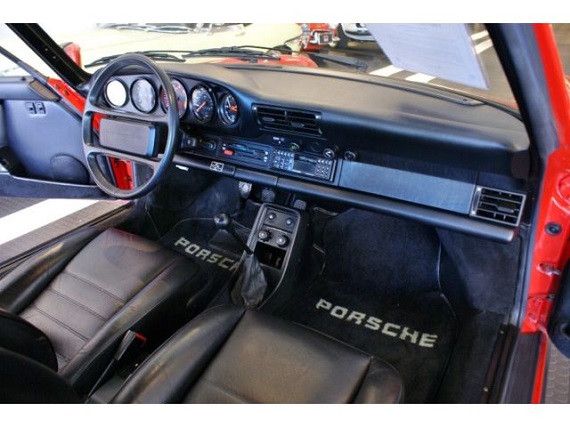 This is the legendary 1987 Porsche Targa "Turbo-look" (M491). It has a unique pedigree of being in the same family for over twenty plus years. Originally delivered in central Ohio, this Porsche was traded the current owner's family Chevy dealership a little after that time. It was primarily used at a Florida vacation home for the majority of it's life. The property manager of the home would start it and drive it around at bit to keep it in proper running order. Two years ago, the current owner took possession of it from that second-owner (his father), and shipped it here to San Francisco. The present owner has put 15,000 miles on the Porsche Targa since taking delivery. It has been maintained by the Stable here in San Francisco, CA. Some of the work performed has been the usual major services, tires, A/C service, brakes, fluids, a new clutch kit, sound pad, heater controls, and a new Targa top. This is an excellent opportunity to have one of the classic Porsches, needing nothing, ready to drive and enjoy.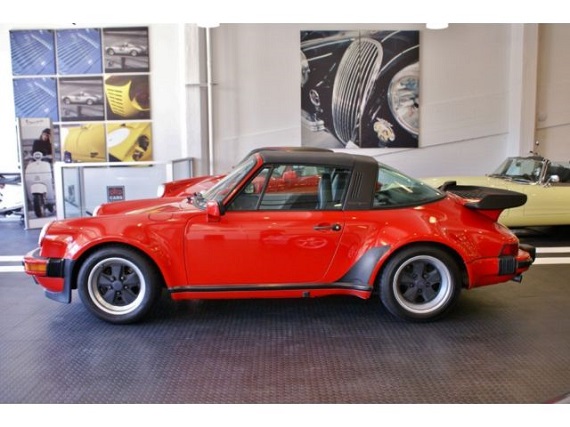 Even considering those premiums, this one seems priced above where I would expect a similar condition M491-equipped Coupe to sell, so I'm not sure this M491 Targa is going anywhere without the price coming down. Crazier things have happened on the air-cooled 911 market so a sale is of course possible, but I think the seller here is tacking on too significant a premium, even if this is a great option package. Now that we've gone through most of the Targas, which one would you get? All things considered, I'm still most struck by the the Stone Grey Metallic Targa we featured a few weeks back. It won't drive as well as the M491 Targa, but it's stunningly beautiful and could be had for a bit less money. For an investor though, the M491 is definitely the way to go.
-Rob