Warning!
This post is in our archives. Links in this post may have been updated to point to similar cars available to bid on eBay.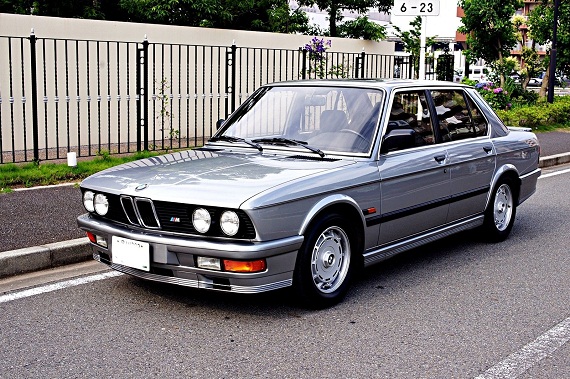 Enthusiasts as of late have complained that the "M" brand has been diluted; it's now possible to get "M" styling bits on just about every variation of BMW, making them both much more common and a little less special to see than the "true" M cars from the 1980s. Well, the reality is that BMW has been doing this all along; one of the best early examples of this is the E28 M535i. Effectively a continuation of the thought behind the E12 M535i, the E28 version was effectively mechanically identical to the normal production 535i. It carried the same either catalyst or un-smogged M30 producing between 180 and 218 horsepower, depending on the version. The brakes, suspension and transmissions were all seen on other models, too. But outside, the M535i got the M-Technic body kit and special TRX wheels that helped to set it apart from the normal E28s. At the end of the day, though, the M535i was mostly an appearance package; a M5-light, if you desired. But, they've got "M" associated with them, they're a 1980s BMW, and they were fairly limited production; in the case of today's example, it's one of roughly 1,000 "DC89" Japanese market models that were automatic only. It's no surprise, then to see strong bidding on a car that isn't even in the U.S. yet: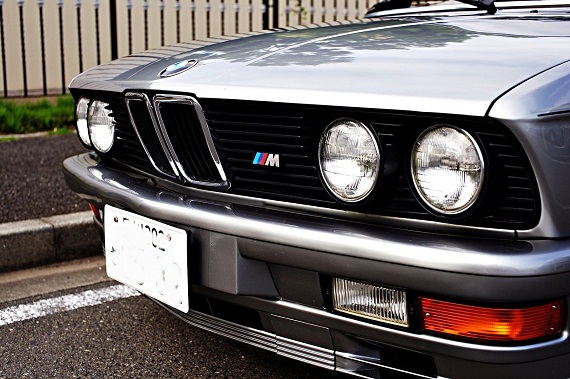 Year: 1987
Model: M535i
Engine: 3.4 liter inline-6
Transmission: 4-speed automatic
Mileage: 31,000 mi
Price: No Reserve Auction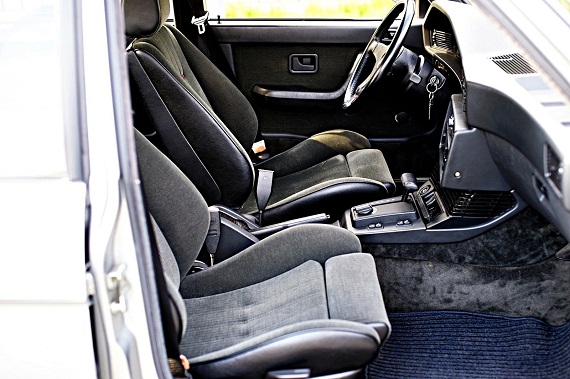 This car might be your Great X'mass gift. The car is still in Japan
This Model M535 M-technic model E28 (NOT M5)had not been sold at North America due to DOT.
only 49700km (31000mils) with no accident perfect clean car.

We export cars from Japan regulualy to Euro and North america
1)US buyers => This car past over 25 years so you can import to US. We charge 2000USD all included export service and ocean freight to US port by RoRo line. import tax 2.5%
2)Europian buyers=> No problem to import the car. We charge 2300USD all included export service and ocean freight to Euro available port

3) other countires Please ask us Direct Email auction@usa24.cc
model
Make: BMW
Model: M535 M-technic
Type: M-spec model / Not M5
Year: 1987
Body Type: Standard Car
Doors: 4
Seats: 5
Steering Position: Left-hand drive
Owners: 3
VIN Number: WBADA890000715903
Body Stamp Number: WBADA890000715903
exterior
Exterior Color: Grey (Metallic)

Perfect clean clean car always kept inside closed garage
M-technic Fron Rear Side/ M alloy wheels are all genuine
interior
Interior Color: Gray

Perfect interior
M-technic steering wheel and seats are Genuine M package
engine
Engine Size: 3500 cc
Cylinders: 6
Power: 182 Bhp (136 kW)

Reguler inline 6 Engine NOT M-technic special team produced
Runs smoothh and strong very good
transmission
Mission: Automatic

shift smooth and storng very good

mileage
30,882 miles, 49,700 km
electric
All works properly
suspension
M-technic suspension
equipments
special features
DC89 is Japanese market model produced 1140cars
M535 had not sold in North America market. so very rare and worth to own this perfect beauty.
Very few chance to have clean classic M model like this car.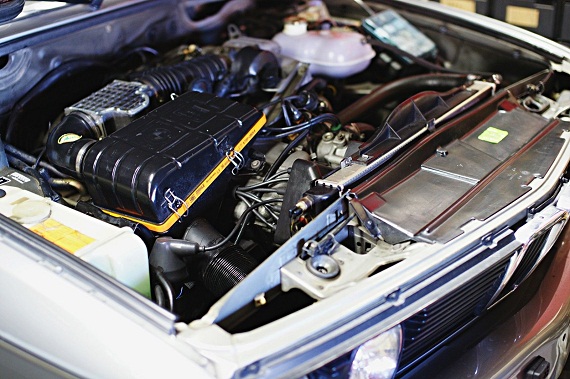 I believe the color is Salmon Silver Metallic coupled with Anthracite Cloth; it's a nice combination overall and with only 31,000 miles on the clock it's no surprise that the condition is impressive. I personally love the wheels that were fit to this model; they're quite rare to see and in very good shape here. It's a bit strange to see the bits you'd normally associate with the M5 be included on a cloth lined, non-black car that still has "M" badges, but if you think of this car as effectively a 535is, it's an easier pill to swallow. It's pretty amazing to see where the bidding is at; already past $14,000 with some time left on the no reserve auction. The seller does list importation information and offers the service, which is helpful, but you'll still pay an extra premium to have this Euro-oddity here. You'll likely be one of only a few, too – since most people would instead opt to have a real-deal M5 for the same money, or a very nice 535is for less. Still, this is a neat car to see and in this configuration, quite rare. Looked at differently, you could easily ring up over $10,000 in bills restoring and converting a normal E28 to M535i spec if that was your desire, and it wouldn't be an original like this one. Plus, the condition of this car is simply outstanding. Does that make this more valuable? I'm sure it'll find a home, but personally I wouldn't choose to spend my money on this particular example. Now, if it were one of the non-catalyst 5-speeds…..
-Carter