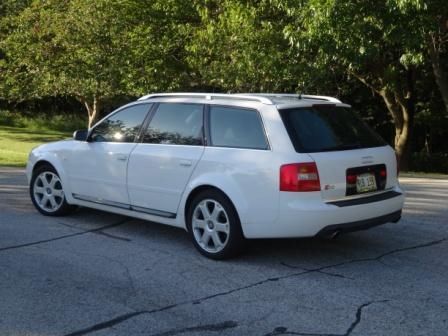 Recently I've several times bemoaned the death of the fast Audi Avant on U.S. shores; one of the culprits that helped to hasten that demise was unfortunately this car. It's not really that it's consumer's fault that this occurred; after all, Audi did offer a manual, twin turbocharged fast version of the Allroad alongside the S6 that made the lack of inclusion of a manual an odd choice. Plus, out of the box, the Allroad arguably had more bling with the air suspension and nifty color contrasting trim that was all the rage amongst wagon manufacturers in the late 90s/early 2000s. We'll blame Volvo for starting that popular trend, though. Regardless, the Allroad was substantially more successful in regards to market share than the S6 Avant; no surprise, then, that it was killed off to the U.S. market after a shockingly short run with not many sold. A decade on, though, the S6 offers a rare opportunity to get into a fast Audi wagon on a budget. Many of the pitfalls of the Allroad and other period Audi wagons didn't appear in the S6; the neat but fragile air suspension was replaced by steel springs, and unlike the Allroad and A6 4.2s, the engine in the S6 was a cambelt driven V8. Long term, they've proven to be more reliable than the rest of the 2000s Audi V8s that have chains instead. The S6 got some unique features too, such as the grill, 8″ wheels and door blades that gave it a slightly more stately and classic appearance than the rest of the A6 lineup. The result is that you can grab one of these fast and unappreciated Audis for a song today: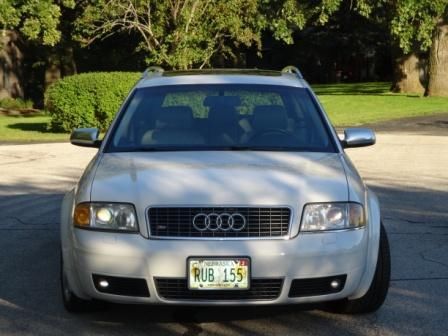 Year: 2002
Model: S6 Avant
Engine: 4.2 liter V8
Transmission: 5-speed automatic
Mileage: 153,00 mi
Price: $9,000 Buy It Now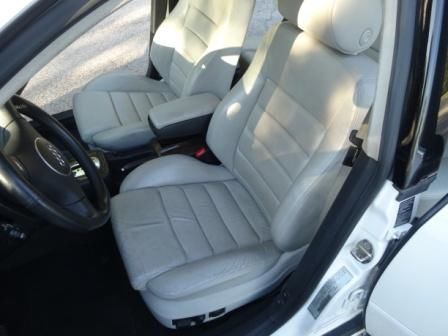 Very good condition, maintained by the book, drives great, looks great, have owned since 2005. Best car I've ever owned. Audi, unfortunately no longer imports S6 Avant (wagons) to U.S. and these cars are now only available in Europe. Extremely rare in U.S. and 2002 was the last year Audi imported S6 Avants. Very strong 340 HP 4.2 liter V-8, all wheel drive, new tires in 2014, updated and replaced parts as needed (ie: starter, radiator, front suspension bushings, timing belt, etc). Have all service records. I love this car, had it serviced regularly, and replaced worn parts as needed.
This one looks overall like a good example; it's quite rare to see in white and I like the combination with the light grey leather. It just looks very nice, much better than the 150,000 miles would normally indicate. That points towards careful ownership; backed up by service records. The demons of these S6s are well known; they've got a fragile transmission. There, I've said it. But it's possible to swap a manual in and have even more fun, or rebuilt and used units are available. It's certainly not an insurmountable problem to rectify, and in exchange you get a solid performing, classic Autobahn burner capable of carrying a large load in comfort and style. When you compare the value of this car at $9,000 to the E30 Touring market, which often has higher asking prices, it's amazing that more enthusiasts don't at least take one of these cars for a test drive. Everyone that I've ever heard from that has owned one has loved them, and this one looks like a quite reasonable deal.
-Carter