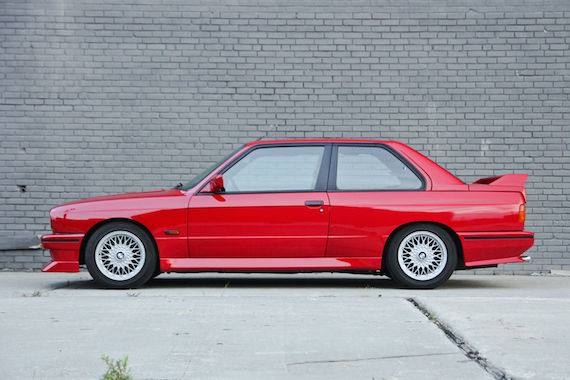 The Japanese-spec BMW E30 M3 we featured last month is back up for sale at the same price. Given how popular the original M3 has become in the last couple of years, this would be a great way to stand out from the crowd and have a conversation starter at the next club event.
The below post originally appeared on our site October 28, 2014: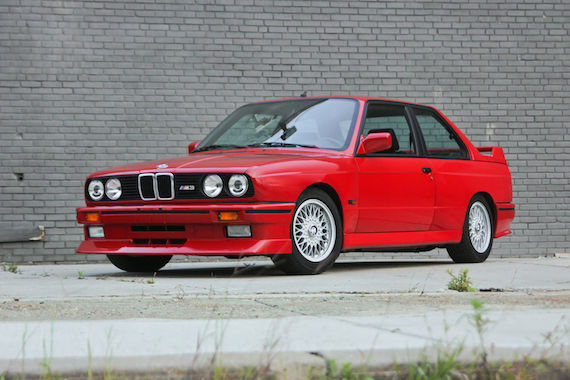 It's been a while since we've checked in on the E30 M3 frenzy so I figured I'd pay some time and attention today and visit this rather unique one for sale in California. This is a Japanese-spec 1988 M3 that was imported stateside last year. While a few E30 M3s were converted to right-hand drive in the United Kingdom, they were never officially manufactured by BMW. This is one of those examples that falls into borderline show quality, with low mileage and a desirable color combination.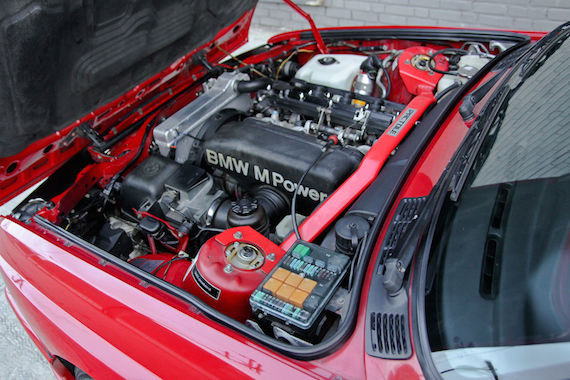 Year: 1988
Model: M3
Engine: 2.3 liter inline-4
Transmission: 5-speed manual
Mileage: 55,000 mi
Price: $54,500 Buy It Now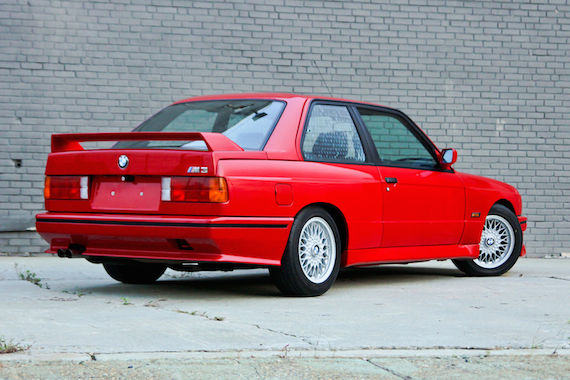 The example on offer here, a 1988 BMW M3, Chassis Number WBSAK050101894147 was one of the few examples delivered new to Japan. At this juncture in the description, we like to define the history and lineage of the car on offer, as accurately as we can. Unfortunately the record of ownership is in Japanese, so for now we can only assume by the plethora of service records and original documentation that this is a low owner's car with excellent service history from new. Once the records have been translated we will be updating the record. We do know that this example was imported into California in December of 2013 was said to be CA Smog Legal and is offered on clean PA Credentials (title). Japanese Spec E30 M3's interestingly enough receive the US-Spec driveline but receive the Larger and better looking European Bumpers, and side markers. Upon LBI's acquisition of the car, a total service was completed by Helix Motorsports which included a fluids change, new clutch and sorting of minor items on the car to make sure it is in perfect working order. New tires and refinished wheels were also completed.

The cosmetic condition of this M3 can be described, overall, as excellent. It appears to have had a few panels painted and is unfortunately not a totally original paint example. However, we have noted through inspection that this car does not appear to have ever been in any accidents or having ever suffered from any rust issues that some E30's suffer from. It shows nice straight panels, good overall fitment and no blemishes worth noting. There may be a scratch or chip present somewhere, but again, certainly not worth addressing and unknown to us. The glass appears original and the door jams are clean with all of the proper labeling (also in Japanese). All of the emblems trim pieces, and items that make the E30 M3's so unique appear to be original to the car and present.

The interior is consistent with the 91,000 KM shown on the dash (or apx. 55,000 miles). The interior shows a light patina throughout and the car overall shows to have been used, enjoyed, but is still well preserved on the inside. Everything is present that should be with a clean, crack free dash, and all of the correct E30 appointments, totally stock with no modifications like so many others. Everything appears to be in correct working order besides the Stereo which powers up but does not work. Overall the interior has few blemishes and overall presents as one would expect from an original with 55,000 miles.

The car starts easily, runs strong and makes excellent power for only 190HP out of the S14 4-Cyldiner engine. The clutch is new and works as such, the brakes work very well and the steering goes exactly where pointed with no issues noted. These cars are very much momentum cars, they aren't rockets off the line, but they have excellent torque and once on the go power is on command at the right spots in the rev range. Where the car excels is in the corners, it handles incredibly well with poise and balance. If over steer occurs it's easily controllable and corrected, a very well thought out car in terms of its layout and suspension geometry. These cars handle incredibly well when stock, however this one has been modified to a set of high performance coil-overs that are fully adjustable and set up right. They lower the stance of the car a touch, but overall they aren't too noticeable and are a sensible upgrade for any avid driving enthusiast looking to really drive this E30 M3.

The E30 M3's, like some of the best timeless classic cars, were purpose built and only built for homologation reasons, they wanted to go racing and needed to come out on top of Mercedes Benz. As a result they are pure in their design and an absolute representation of BMW perfection. Today, they are an emerging collector car that is capturing not only seasoned collectors and enthusiasts but a new and younger generation of collector. The E30 M3 is perhaps one of the first "future classics" to finally come into its owner. A rare opportunity for any enthusiast, BMW Collector, or onlooker with an empty garage space, this 1988 Japanese Specification BMW M3 is worth much consideration.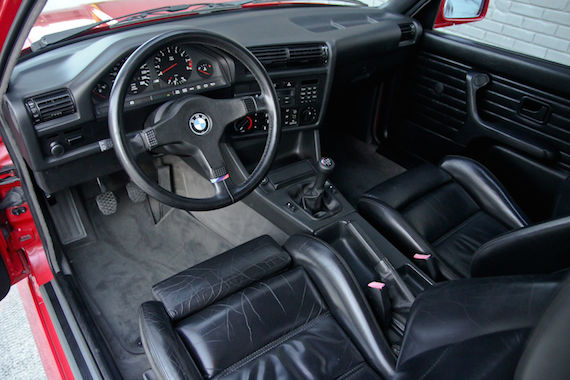 This car is sharp. I think red is one of my favorite colors for the original M3, not surprising, as I have a red 1:18 scale Cecotto Edition sitting on my desk at home as we speak. Is over $50,000 the new reality for these cars? Call it blasphemy, but unless I really wanted to fly my DTM flag, I'd be just as happy with a clean 325is, as the M20 six cylinder is a bit more easy to live with on a daily basis. If you are interested in looking through those records, hopefully you read Japanese. It seems at least the warranty book is in that language.
-Paul