Nate featured an E24 M6 on Friday, but this hot Bimmer is always a GCFSB favorite. This M6 for sale in New Jersey as under 60,000 miles on the clock and has been kept a bit more stock. I personally like these in black, as it adds to their sinister nature. From the interior that is swathed in leather to the polished door jambs, it's a car that reminds you how quality and attention to detail has diminished in vehicles over the years.
Year: 1987
Model: M6
Engine: 3.5 liter inline six
Transmission: 5-speed manual
Mileage: 54,760 mi
Price: Reserve auction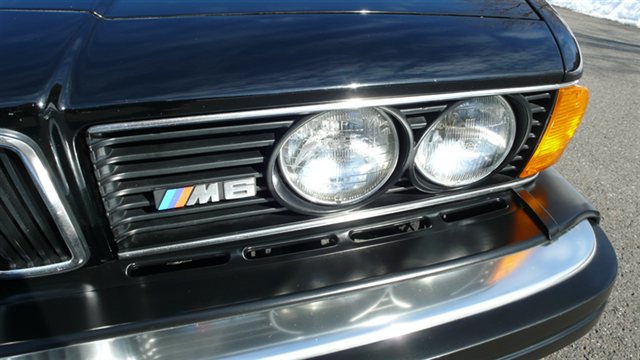 This is an awesome 1987 BMW M6 Coupe. It has only 54,760 miles. This is a very special car. Very limited production. The car has brand new 3 piece BBS wheels. It runs and drives perfect. It has an alpine Ipod ready stereo CD and the original stereo in the box. This is a rare chance to own a very cool car. Please read my feedback and call jay for your best.
The M6 that Nate featured was on offer for just shy of $14,000. From the looks of this car, I'd suspect we're at the higher end of the range for one of these fast E24s, say around high teens or the low $20k range. With under 2,000 E24 M6s sold over two years in the US, fewer still that are in mint condition exist to this day. It strikes me as odd that E30 M3 prices have eclipsed its bigger M brother, but with E28 M5 prices on the rise as well, now is the time to strike on the shark.
-Paul