The 1990 BMW 325iX we featured last week is back up for auction. After 25 bids in the last auction, the car did not meet its reserve with a final bid of $7,301.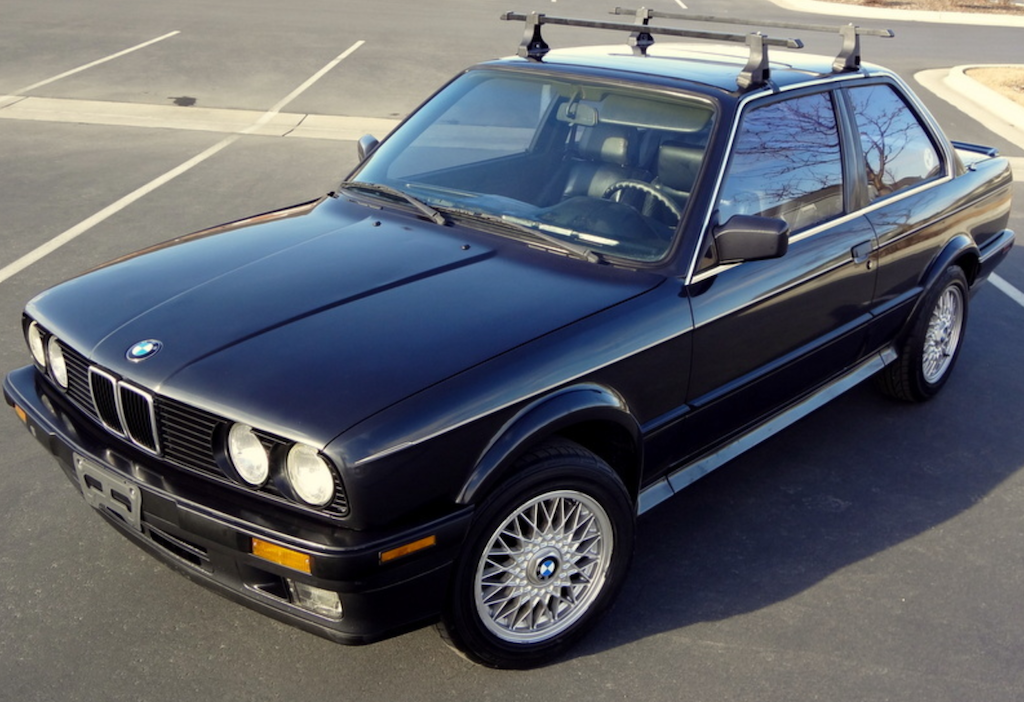 The below post originally appeared on our site March 3, 2013:
E30s have been trolling me all last week. Everywhere I go, I seem to run across one parked on the street or passing me by in the opposite side of traffic. Whatever it is, I can't get them off my mind. Now here comes this 325iX for sale in Idaho. Even though the mileage is high, it is in rather amazing shape and a great opportunity for someone wanting a true "sports" utility vehicle.
Year: 1991
Model: 325iX
Engine: 2.5 inline six
Transmission: 5-speed manual
Mileage: 183,993 mi
Price: Reserve auction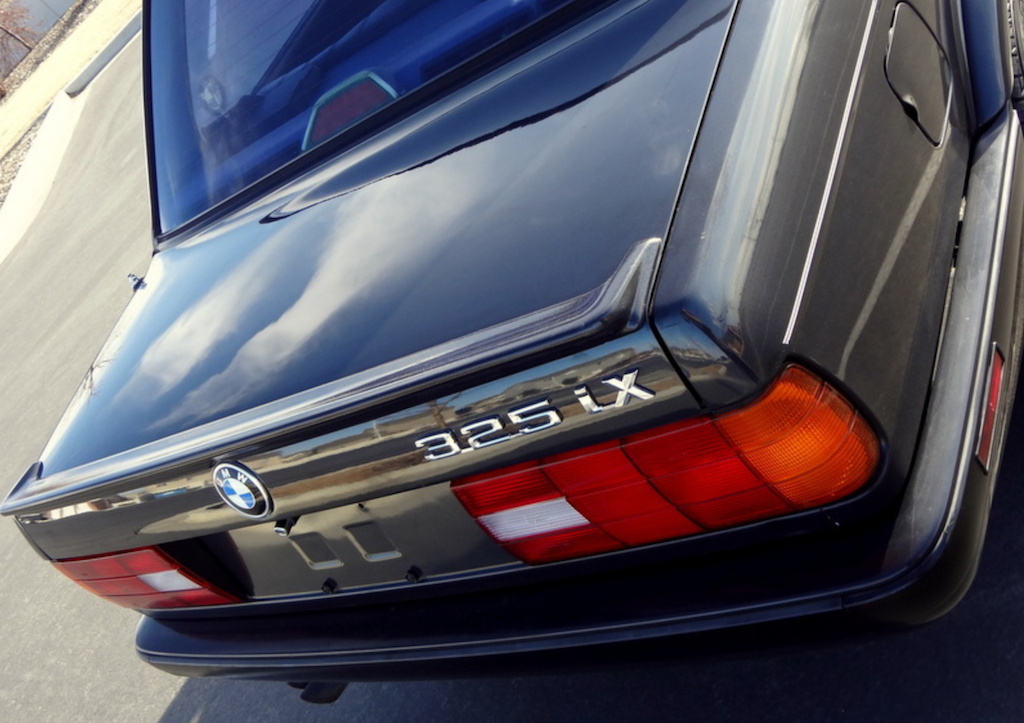 Rare 1990 BMW 325iX All Wheel drive E30. California vehicle. One of only 699 produced for the U.S in 1990. Extremely rare. Special Order Diamond Black exterior with black leather sport seats. The black on black looks amazing. Equipped with an Inline 6 cylinder engine with Iron block and aluminum head, it's the original engine and runs great. The 5 speed manual transmission shifts smooth with a solid clutch. This is a dealer maintained E30, the most recent timing belt change was 6,000 miles ago. Loaded with power sunroof, roof rack, BMW basket weave sport wheels, front valance/rear spoiler, A/C, Cruise, power windows and locks, power mirrors, heated leather seats, On board computer. The paint is original and looks amazing, all the panels are still labeled with the vin stickers. No accidents, Clean title. The 325 IX is Carfax and Autocheck certified. Feel free to call 208-899-5860 for any questions

325IX facts:
The iX has a viscous coupling (filled with silicone) in the drivetrain to split torque front to rear and another in the rear differential to provide a limited slip function.

-Even on the most slippery surfaces the iX can accelerate at full throttle after the first several yards.
-A driver airbag was added in most '90 and all '91 models.
-Asking prices in December '97 for a 5-speed in good condition in the prime Denver market (where there are always iX's in the classifieds) range from about $10K for '88s to $17K for '91
-The viscous couplings are sealed permanently and require no maintenance.
-BMW choose a ratio of 37/63% front to rear because this corresponds to the weight distribution on each axle under full acceleration.
-EPA figures for the iX are 17/23 and for the iS 18/24.
The 1989 325i sold for $11,101 last week, making me think that if its the right combination of model, mileage and condition, E30 prices will be rising steadily in the next few years. The iX is a rare beast here in the US. They have a cult following, especially in colder climates where their viscous coupling all-wheel drive system comes in handy.
With the reserve not being met at almost $7,000, I'd suspect the seller is looking for somewhere closer to $10,000. If the mileage was closer to around 100,000, that figure might seem more reasonable. Even considering its well-kept condition, I'd think somewhere around $7,000 is a more reasonable figure, given the mileage and provided comprehensive records could be furnished.
-Paul