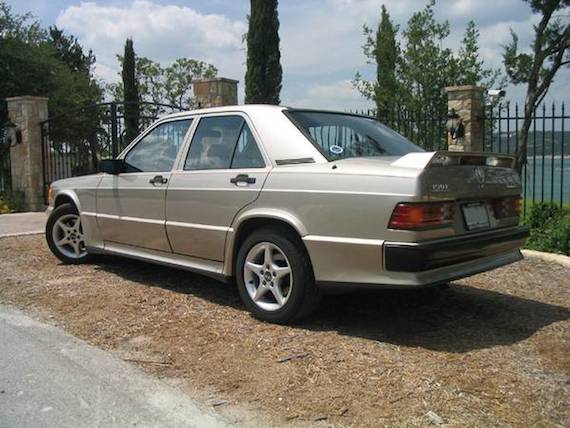 The 1980s were quite a decade. Maybe I'm nostalgic because my formative years span that decade, but this was a golden era for motor racing, with Group B rallying and the series this Mercedes-Benz was devised for, Deutsche Tourenwagen Masters, or DTM. A number of great cars have appeared in this series, but none so legendary as the matchup between the BMW E30 and the Mercedes-Benz 190E Cosworth. While it's generally agreed the BMW had a bit of the edge on the Mercedes, the Benz had plenty to offer in its own right. It wasn't outright fast in street form, it had an increase in power over the stock models, a dogleg manual gearbox and tuned suspension that was uncommon for Mercedes at the time. This 190E 2.3-16 for sale in Austin, Texas Miami is a sympathetically cared for example with a just a few issues that need sorting.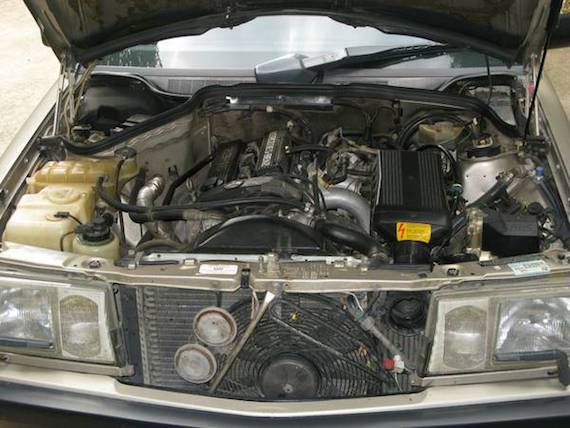 Year: 1987
Model: 190E 2.3-16
Engine: 2.3 liter inline-4
Transmission: 5-speed manual
Mileage: 145,000 mi
Price: $11,900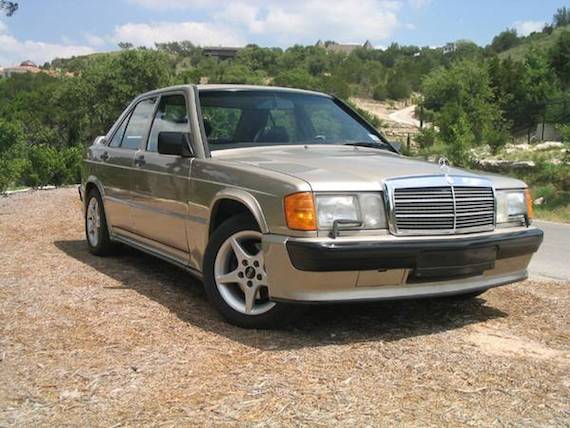 If you're looking for plain transportation or for a regular 190, please move on, this is not the car for you.

Otherwise, if you know what a 16-valve Cosworth 190 is, you probably know that this is an extremely rare collector's car, a true piece of Mercedes-Benz history and a delight to drive. There are very few of these Cosworth-engined Mercedes left, especially in good condition. This one has the very nice Getrag 5-speed manual transmission. I have owned this car for over 20 years, always in central Texas (non-coastal), always garaged. It is a third car, so it sees little use. Current mileage is 145,000. Non-smoker, non-kids, non-pets interior. Always adult driven. Never race-tracked. The AC system has been upgraded to use R134a refrigerant by the Mercedes shop. The car passed its latest state inspection in June 2013. All equipment is original except for 3 things which can be seen in the pictures:
• Zimmermann cross drilled hi performance brake rotors,
• OZ 5-spoke alloy wheels, and
• Alpine CD player.

Both interior and exterior are in excellent condition; normal wear and tear is expected in a 27-year-old car, so please do not expect perfection. The black leather Recaro bucket seats are all in excellent shape. No tears or blemishes. This is a very clean and well maintained vehicle, truly a fine and very unique collector's Mercedes-Benz.

List of issues that make this car non-perfect:
• inoperative outside air temperature indicator (I will provide a new one that has not been installed yet),
• inoperative lap timer.
• The idle speed can sometimes be erratic. That is a common issue with these cars. Off-idle the car runs smooth as silk.
• Small blemish at bottom of rear skirt (see pix)
• Small blemishes in the paint of the hood (difficult to photograph, see pix)
• Small tear in the driver left side armrest (2-inches, difficult to photograph)
• Small crack in the left side plastic triangle of the instrument panel (inexpensive part to replace, or use CA glue on existing part to repair)

The purchase includes:
• Complete and brand new front OEM suspension components struts, boots, mounting hardware, bushings, everything except springs
• Full set of shop manuals (cd form)
• 201 Chassis manual (book form)
• Hynes shop manual
• Original owner's manual
• 2 keys
• 2 new oil filers
• 1 new air filter
• 1 new valve cover gasket
• 1 new outside temperature indicator
• Some spare wood console components (unused)

Reason for selling: I have too many cars. I am not interested in trades. I will not entertain offers from overseas, people who cannot deal directly with me, or any other such scams; move on. Serious buyers only, please do not waste my time and yours. Email me for more information. Clear title to my name is on hand. Car is located in Austin, Texas. Payment of $11,900.00 is in the form of direct bank-to-bank electronic transfer only.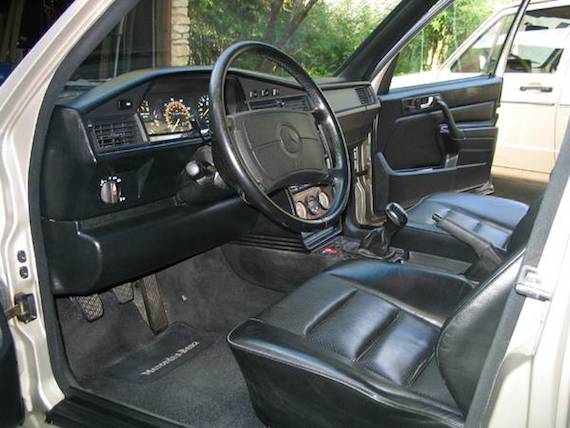 It's been noted that 190E Cosworth prices are not keeping pace with E30 M3 prices, but rather, gradually gaining steam.
-Paul