If the classic 911 market has scared you, the Mercedes-Benz SECs are a little too soft and you worry about a foray into 928 ownership costs, M6 and M635CSi are a great alternative for a high-speed weekend transport for two. The U.S. received the quite potent and catalyst-equipped S38 motor, while the original daddy M635CSi got the full-fat M88 motor right out of the M1. With nearly 300 horsepower on tap, the M88 and those beautiful headers was a healthy upgrade from the U.S. version. If that wasn't enough, you also got the much cleaner looking bumpers to go along with the extra ponies. Many M635s made it here thanks to the grey market, and occasionally one pops up for sale, such as today's silver example: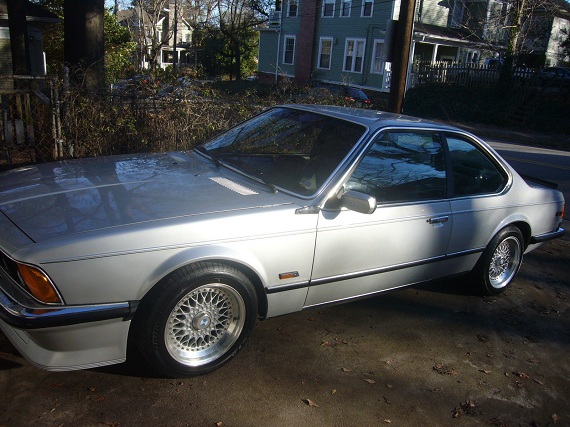 Year: 1985
Model: M635CSi
Engine: 3.5 liter inline-6
Transmission: 5-speed manual
Mileage: 160,000 mi
Price: No Reserve Auction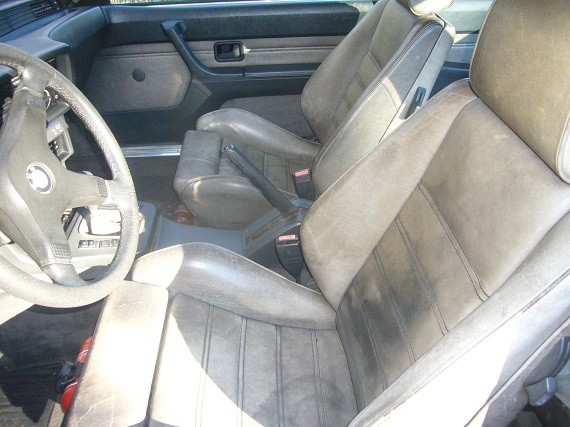 I have owned this car for 10 years, the majority of which it has been garaged and not driven.
-True Euro car with the 286 hp M88 motor. The owner prior to me replaced the crankshaft and timing chain after the front crank nut came loose. I have experienced no issues.
-Re-manufactured ECU with Blair chip.
-3 piece 16″ BBS wheels with new Bridgestone tires.
-840ci front brakecalipers with new pads and rotors (calipers installed in 2010).
-Paint has some marks/scratches but is in average to good condition overall (car has had LH fender replaced, see condition description).
-Dinan springs.
-Dual valve springs installed by importer c1988 in CA.
-Straight and rust free with exception of driver's door drain hole.
Minus:
-Exhaust leak.
-Blower fan does not work.
-Sunroof headliner is not in good shape.
-Very intermittent clutch hydraulic issue not fixed by replacing both master and slave cylinders.
-Needs control arm bushings/tie rod ends.
-Dash has a few cracks.
-Car has been owned previously by shop owners/managers. I have very little paperwork.
-Odo does not function. My estimate of mileage is very much on the high side. Car has been driven approximately 10 times in the last 4 years and was not driven at all from 2006 to 2010. Car had appx 135k when I registered in 2004, currently reads 141,654.

Contact must be made by winning bidder within 24 hours. $1,000 is due within 48 hours with the balance due within 5 days.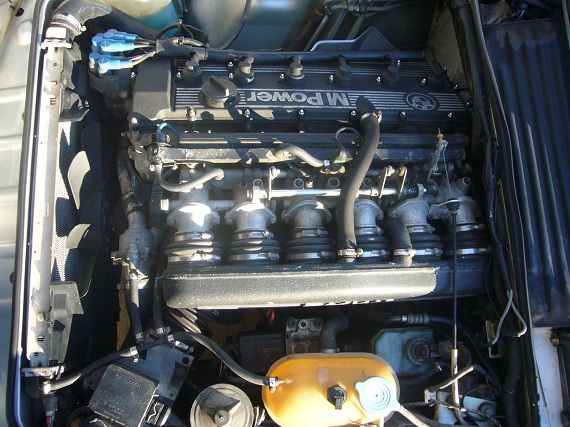 There's a laundry list to fix up; for starters, these M88/S38 motors don't really like sitting for a long time and tend to require work when they do. I'd be most concerned about that, honestly, as replacement will set you back far in excess of the current asking price. Then there's some rust to worry about, the cracked dash and failing headliner, the broken odometer, the clutch issue and the non-fuctional HVAC. Wreck, right? Well, there's always potential – the body looks straight, the car wears awesome 16″ BBS RSs in place of the metric wheels, and of course there is the Euro factor. I'd also be a little concerned about the lack of history, especially when you go to register it – but with pricing pretty low right now, worst case you could use this car as a complete donor to a U.S. spec car and have a sleeper. Cheap and easy? I think not, but go for a ride in one of these and you'll want to overlook some of the flaws.
-Carter