The 1980s were a time was German performance blossomed. Cars like the Audi Quattro and BMW M3 redefined the sports car formula and laid the ground work for years of racing dominance. Before AMG became Mercedes-Benz's in house performance division, the company tried its hand at a sports saloon with an engine massaged by Cosworth. Originally designed to complete in the World Rally Championship, Mercedes decided they couldn't match Audi and their newly introduced Quattro all-wheel drive, so they looked to the German Touring Car series instead. As a result of entering into this form of competition, Mercedes had to homologate the chassis for series production, and this car we see here for sale in Pennsylvania is a direct result of that.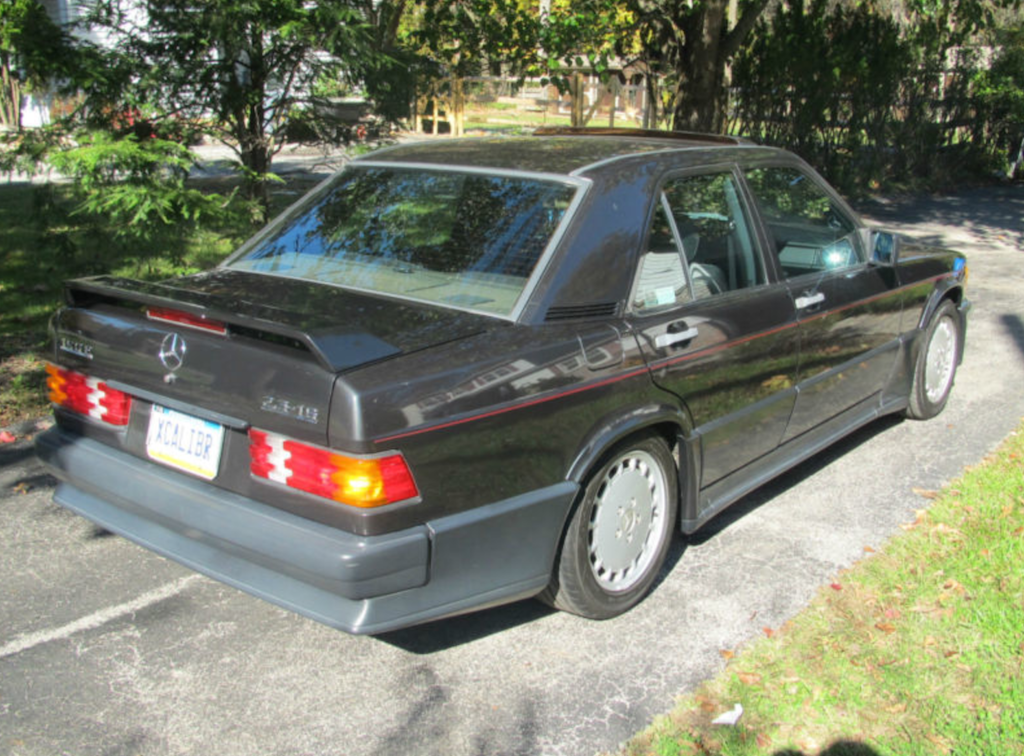 Up for auction is my wonderful 1987 Mercedes-Benz 190E 2.3-16v. I purchased the car from the original owner. I have the original window sticker and service books as well as three sets of keys. If you are looking at this car then you probably know what it is already. This car is completely stock except for the retrofitting of the R134A A/C. Everything works perfectly in the car and it drives like a dream. I just had a fresh PA inspection done and the tires are brand new. Even the lap timer functions properly and is not bleeding. The interior is in immaculate shape, there is one scratch in the rear bolster drivers side but it is not through the leather. The paint is in great shape considering the car is 25 years old. This car is a collectable car but is super fun to drive. Not easy to find one that is unmolested with such low mileage. I am only selling because I need room in the garage for another toy. Please feel free to ask more questions. Thank you.
In comparison to the skyrocketing prices of the E30 M3, the 190E 2.3-16 represents a bit of a bargain when it comes to a modern classic German sports saloon. Anywhere between $7,000 to $12,000 will buy you a solid runner. Exceptional, concours quality examples might bring up to $15,000. With the lower mileage on this example, the buyer seems to be convinced he can get a little bit more. If the seller is willing to negotiate around $2,000 off, this wouldn't be a bad buy for someone looking to live out their DTM fantasy.
Automobile Magazine did a recent comparison of the 190E 2.3-16 and its contemporary, the car we all know and love, the BMW E30 M3:
-Paul