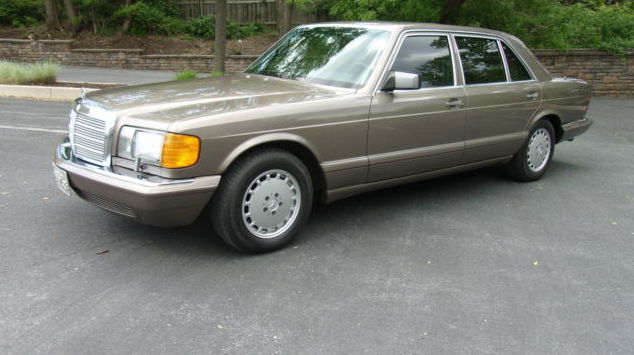 There's an annex parking lot across from my apartment that houses the overflow from the local Mercedes-Benz dealer. I can't hide my dismay at the lack of diversity in colors. Most vehicles are all silver, white, black or gray, with an odd reddish car mixed in. Look inside these new cars and there's even less variety in terms of what you can trim out your car with, unless you take a dip into the very expensive personalized programs luxury manufacturers tend to offer. It seemed that manufacturers, including Mercedes-Benz, were a bit more adventurous years ago, with interesting cloth patterns and a wider range of leather hues on offer. This 420SEL is the first of its kind I've seen with a green leather interior, which is sure to raise an eyebrow with W126 fans.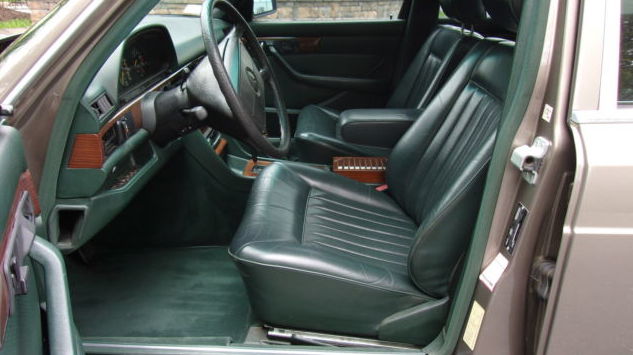 Year: 1987
Model: 420SEL
Engine: 4.2 liter V8
Transmission: 4-speed automatic
Mileage: 116,000 mi
Price: $9,800 Buy It Now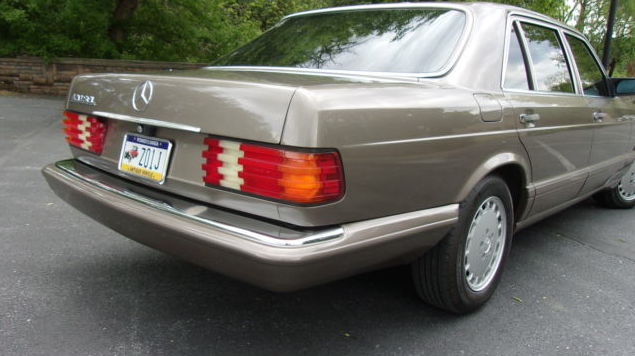 One Family Owned 420SEL Rare Green Interior Excellent Condition Low Miles W126. The owner's father purchased this car new. He wanted a green interior in his luxury car. The local Mercedes dealer told him that it was not available. He explained that if he could not have green in his Mercedes he would buy a Cadillac. A few months later he had this special ordered 420SEL.

There are many examples of these Mercedes S-Class on the market currently. But few have a color combination this rare and in such an amazing interior and exterior condition. Everything works. Needs nothing. Ice Cold A/C. No accidents. Original Paint. Clean vehicle history report. Call or text Ramon at 908-447-2327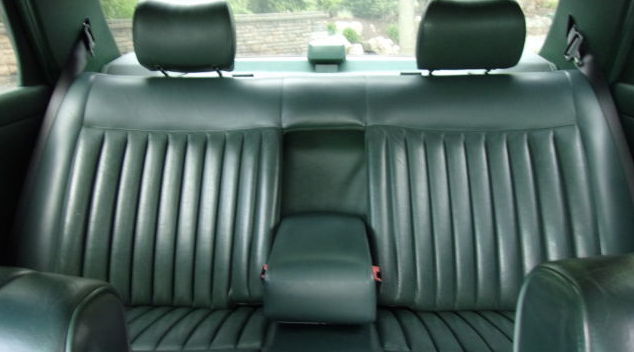 This car's interior might put a lot of folks off, but I'm a big fan of the color. Mixed with the Zebrano wood trim, it reminds me a bit of the benches in the House of Commons of the United Kingdom. Quite an appropriate analogy for a luxury car of this stature, then. Given the mileage and condition, this one is priced right up around the top of the market for a 420SEL. It's down close to 40 horsepower over the flagship 560SEL and lacks a few extra features, but if it's the look you seek, this is a perfectly capable luxury sedan that feels remarkably modern to this day.
-Paul