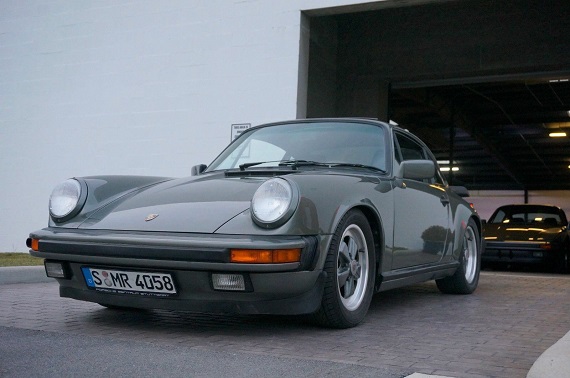 Lost amidst the rising costs of the entire air-cooled 911 lineup are the cars that still represent an interesting value. Granted, how we conceive of that value certainly has shifted. There simply are very few, if any, $15K 911s out there that are ready to hop in and drive. But an important factor within the 911's history has been the stoutness of its engines meaning higher mileage examples like the one we see here are still viable for ownership even as they haven't shown quite the jump in value relative to their lower-mileage brethren. When the 911 comes in an interesting color then all the better, though our value discussion again shifts as rare colors always command a premium. The car featured here is a Granite Green Metallic 1987 Porsche 911 Carrera Coupe, located in Alabama, with a complementary Grey Green leather interior and 142,441 miles on it. As it was only available from 1987-1988, this is a color I can't ever recall coming across and it provides a nice alternative for those interested in one of the darker shades available for the 911, but who also want something that will stand apart and remain a talking point in any parking lot.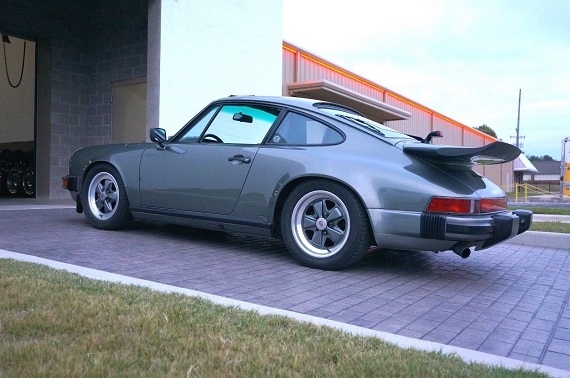 Year: 1987
Model: 911 Carrera
Engine: 3.2 liter flat-6
Transmission: 5-speed manual
Mileage: 142,441 mi
Price: Reserve auction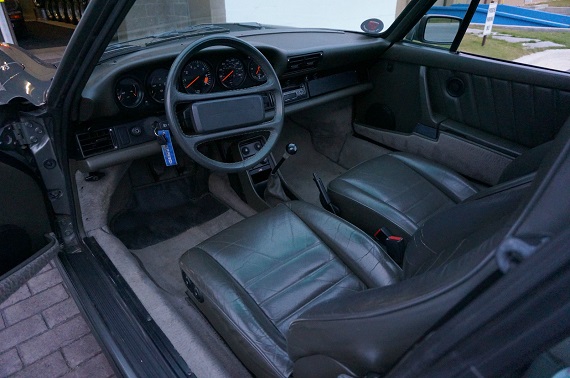 VIN# WPOABO913HS120109
-Engine#: 64H00234
-G50 Transmission #: 950/01174 with LSD 12/0050
-Miles: 142k
-699 Granite Green Metallic
-Grey Green Leather
–<4% leak down -173 average compression This is a great G-50 Carrera, Great leak down & compression numbers. Clutch is relatively new with updated throw out bearing parts and stock exhaust, with new Dansk cat bypass pipe and crossover tube, repaired some small oil leaks and is ready to roll and enjoy. Re charged AC, replaced rear wiper, 3rd brake light and clock. One Re-Spray in good driver condition. Options C02 rest of USA 158 Monterey Radio 220 LSD 341 Center Locking System 395 Light Forged Wheels 424 Auto Heating Control 425 Rear Wiper 454 Cruise Control 473 Spoilers Front and Rear 533 Alarm 650 Sunroof 975 Velour Carpet in Luggage Compartment Feel free to call with Questions 256 335 9415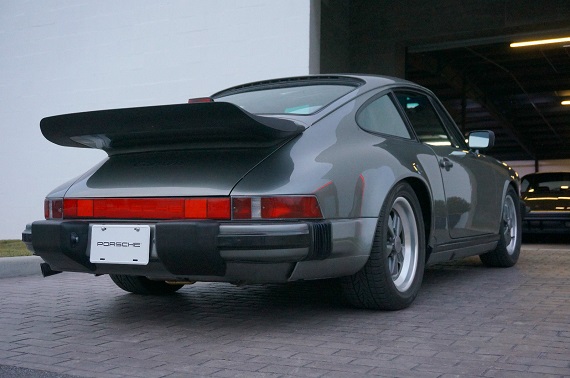 Were this a 1986MY Carrera (ignoring that this color wasn't available) then it would likely fall much more into the column of an excellent 911 value. With the G50, however, it rises up a few notches, but that also changes the way in which potential buyers might approach this car. As a rare-color G50-equipped Carrera this probably stands an excellent shot at increasing in value over the long term, especially if a buyer restores its condition over the course of ownership. For a driver-quality Carrera with 140K+ miles the current bidding of $31,600 certainly isn't cheap, but it's still at least $10K less than where we'd expect an example with lower miles to sell.
-Rob