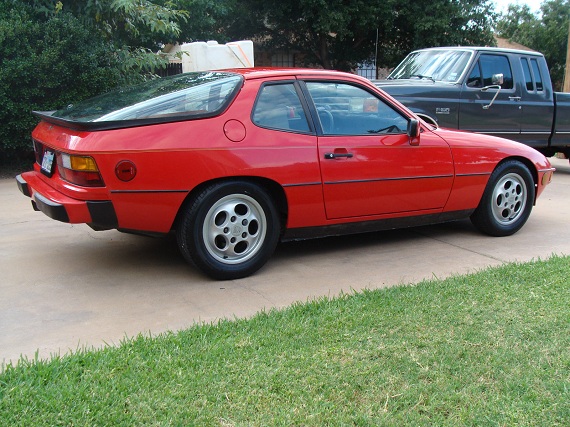 Last week, Paul wrote up a clean Guards Red 1987 924S. Along with black examples, it seems that Guards Red was the other preferred color for the 924S, and I've written up quite a few of them. Despite there seemingly being an overabundance of these examples, they still look great every time I see one. This car is no exception; it appears to be a clean, honest survivor that has been well cared for. As there is a 1987 example in a similar shade – or once was – parked down the road from me on the street replete with massive dents down the side, I'm acutely aware of what a poorly treated 924 can look like. Also setting this car apart is the light ivory Porsche script interior, which with some completed repairs looks to be overall in very good shape and is unusual to see in these cars, most of which had black interiors: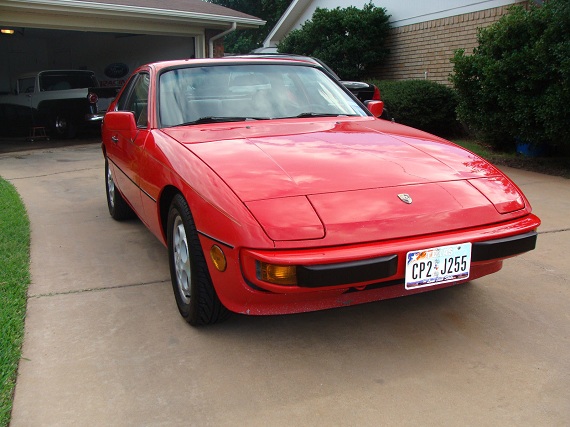 Year: 1987
Model: 924S
Engine: 2.5 liter inline-4
Transmission: 5-speed manual
Mileage: 142,333 mi
Price: $6,000 Buy It Now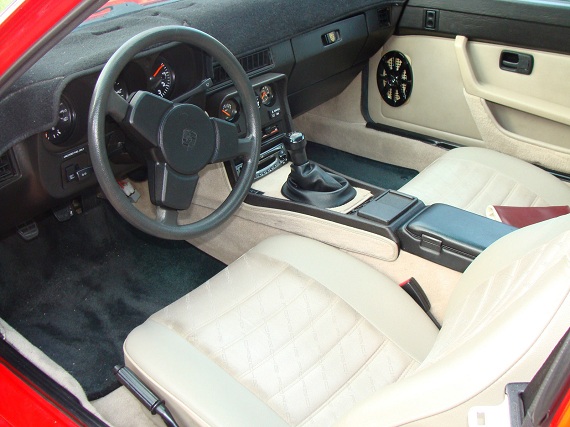 1987 Porsche 924S
Bought new In Dallas in 1987 and has been a Texas car from Day 1…

Short history:
Was a 1 owner from new until about 2009…Then it was sold to a local gentleman who parked it.
I bough the car from him a few months ago.

The "Poor man's Porsche"…The 924S, with the same 2.5L engine as the 944!
I don't know how many people have asked me if I "Autocross" in my Porsche…From my reserach the 924S is highly sought out for autocross racing, it's handling and gearing is legend for that type of competition.

GOOD:
FU FU FUN TO DRIVE!
ALL ORIGINAL, the only custom touches are the K&N filter and the speaker covers.
Original "Phone dial" wheels!
Handles like a dream…shifts sweet through all 5 gears and keeps climbing. Driving the 924 is great…the 924S is super great.
80s icon.
I've been driving the car regularly for about 3 months now and have had no problems and have been amazed by the handling and mileage of this 87 model!

BAD:
The rear hatch seal is old and has some spots where water will leak.
Motor mounts are the original ones and will need replacing soon.
The rear hatch vinyl cover, that covers belonging in the rear hatch area, is inoperable…It operates much like a window blind.
I have the shade/cover, it is just not installed now.
The tires has a bit of weather cracking.
There are the normal amount of rock chip spots on the front for an '87 model…easily covered up.

Since I bought the car, I've:
Replaced rear brakes.
Flushed and replaced brake fluid.
Charged AC compressor.
Had timing belt checked and adjusted (passed)
Had wear torn front 2 seats repaired with new vinyl/foam/stictching.
Replaced front 2 speakers (have rear 2 speakers but they are not installed yet…they come with the car)
Replaced shocks/hinges on hatch.
Replaced shock/hinges on hood.
Replaced all exterior lightbulbs.
Had interior carpet/seats/dash detailed.

Still have plans to install the rear speakers and tint the windows.

The car is listed locally and I may end this auction if it sells.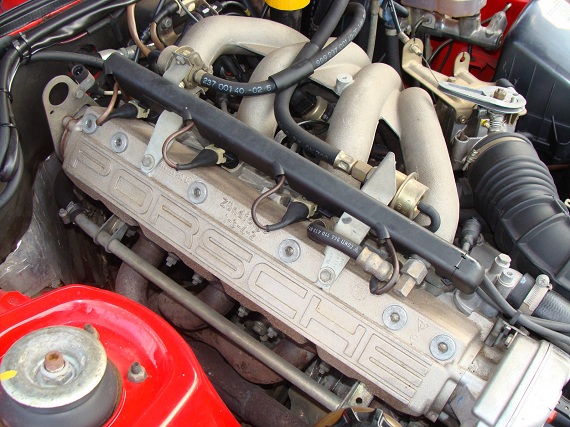 The autocheck shows that there are four owners rather than the claimed three, but I'm not sure that changes the situation much. It appears the current owner has made attempts to clean the car up and mechanically sort it. My only gripe is the horrible speaker covers that were installed in the door; outside of that, the condition of this 924S appears much better than a typical one of this age and mileage. Despite that I think the price is still a bit high, and would expect this car would likely trade between $4,000 and $5,000 today. For that amount, you could have a good condition, classic Porsche for not much money, and have some leftover funds to sort the remaining and future problems including that dreaded rear hatch.
-Carter