BMW's introduction of the 1 series baffled me a bit. Sure, the idea of a rear-drive hot-hatch is enticing, but then two things happened. First, BMW made the version of the hot-hatch that was actually hot very, very expensive. Then, they didn't bring it to the U.S., instead sending the 2-door sedan version over. In 1M form it certainly wasn't bad, but the normal 128i and 135i versions look a bit like E46s that were left in the sun a bit too long after being sandwiched in front and rear collisions. Sound harsh? It is, I know, but I can't help but see an English bulldog every time I see one of the 1 series cruising towards me. I much prefer the looks of BMW's second attempt at a hatchback, the 318ti. It was funky, spunky and – especially in M-sport trim – looks exactly like what I'd want in a BMW hatchback. Okay, so there wasn't the massive performance of the M-versions of the new 1 series or 2 series here, but then there isn't the massive price, either. For a daily driver with good economy, it's nice to couple that with good looks in a package that is very different than the norm: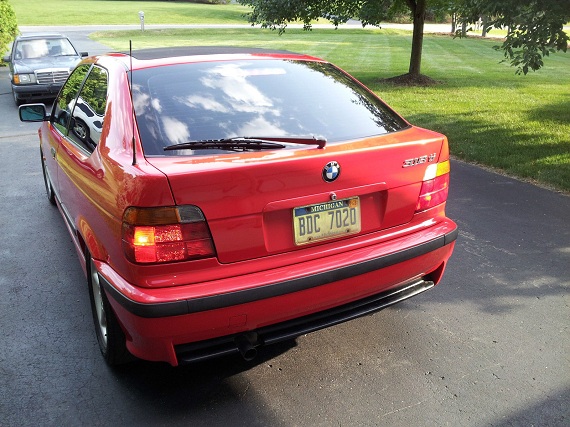 Year: 1999
Model: 318ti
Engine: 1.9 liter inline-4
Transmission: 4-speed automatic
Mileage: 93,000 mi
Price: $13,000 Buy It Now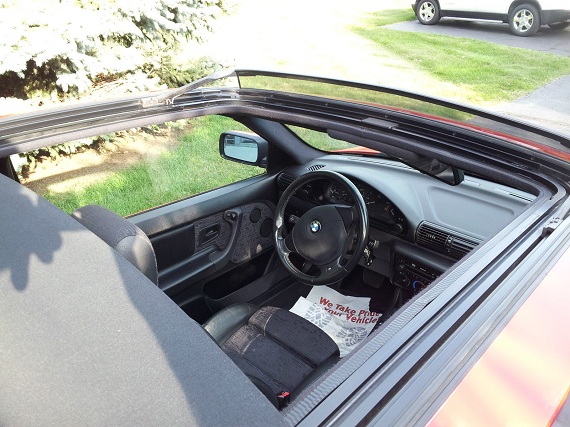 1999 BMW 318ti with factory California Roof – Automatic opening

93k miles

Excellent Condition – Clean Title

Power Everything!!

The Good – Everything
Shifts great
Handles excellent
Finish looks hot
Engine strong

The Bad – extremely minor
Not driven in Winter. One spot of corrosion size of quarter on top
Two little dents in the finish – both the size of a dime
Front window weather stripping chipped during front windshield replacement – doesn't leak
Mileage bulb needs to be replaced instrument panel – can still read
Seat a little worn on edge (both driver's and passenger's front)

Other:
GoodyearAssurance P225 tires 50% Tread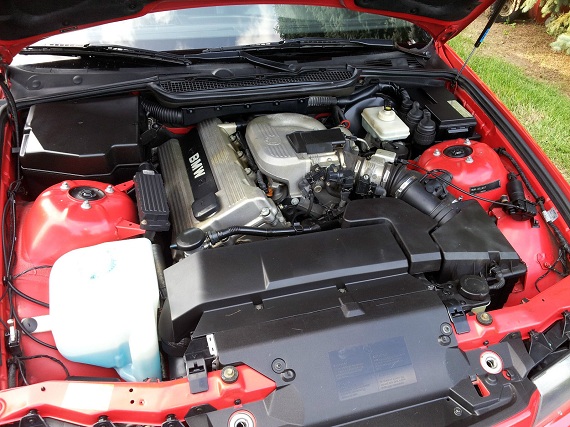 There's really a lot to like here; miles are not unreasonable, the condition overall looks great, and you get the slick California roof. I'm guessing not everyone is a fan of that, but my wife's Outback has a panoramic roof and I've gotten so used to the opening nearly hitting the rear seats (much to the joy of our son) that when I was in the Passat the other day I kept looking up thinking the "normal" sunroof hadn't fully opened. If there are downsides, first is obviously the automatic – it robs the car of the little sport that it had. Maybe it's not bad for a commuter around a city, but I'd prefer a manual to really rev and enjoy the lighter chassis. It would be nice to know some mechanical history as well, especially considering the quite steep asking price. We've seen some S50/S52 swaps ask in this territory, so the pricing is I think out of line. Honestly, were it a 5-speed I think I'd just pop some DSII wheels on there and call it a day – but the price would need to be substantially lower, perhaps half of what it is, for me to be seriously interested.
-Carter