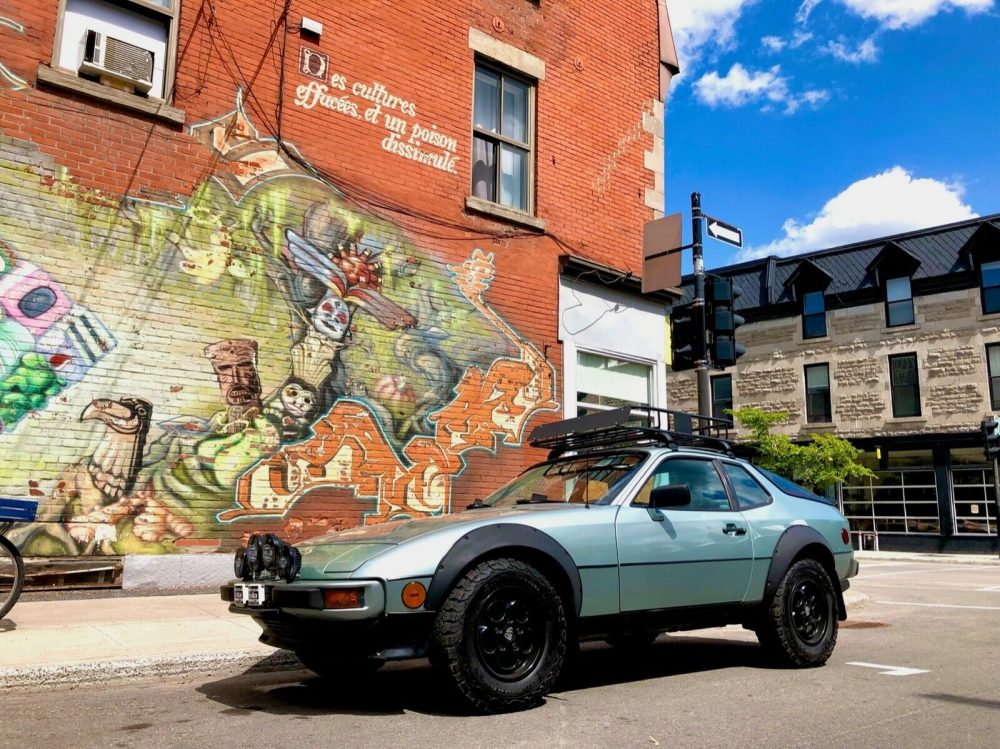 The "Safari" formula is pretty predicable by now. Take a vehicle, fit some suspension components to lift it, add some knobby tires, auxiliary lighting, and a roof rack if you are feeling spicy. If you really want to go to the point of no return, cut the fenders and bolts on some giant plastic flares. Done. You have yourself a "safari" car. As you might have guessed, this is what we are looking at today.
This is a 1987 Porsche 924S up for sale in Quebec that has all the typical stuff. Sawzall to the fenders, stick on giant BFGoordwich K/O 2 tires, a mix-match of lights, and a roof basket. Since this is a 924S, there are no real performance modifications at all. However, this could be fun for the correct price, right? Well, not so much.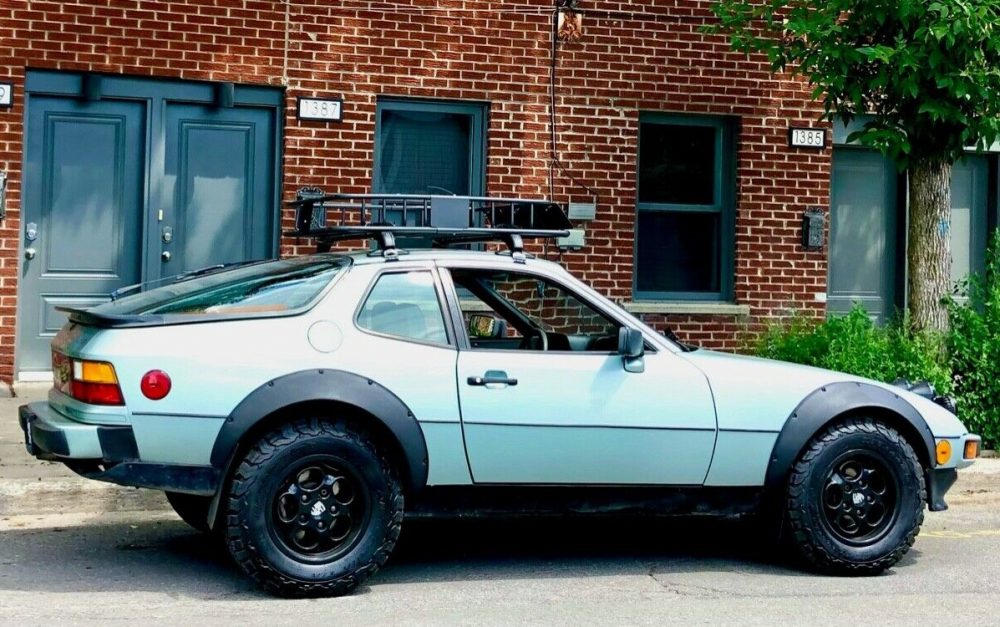 Year: 1987
Model: 924 S
VIN: WP0AA0925HN452448
Engine: 2.5 liter inline-four
Transmission: 5-speed manual
Mileage: 103,500 mi
Location: Saint-Jean-sur-Richelieu, Québec, Canada
Price: $23,900 Buy It Now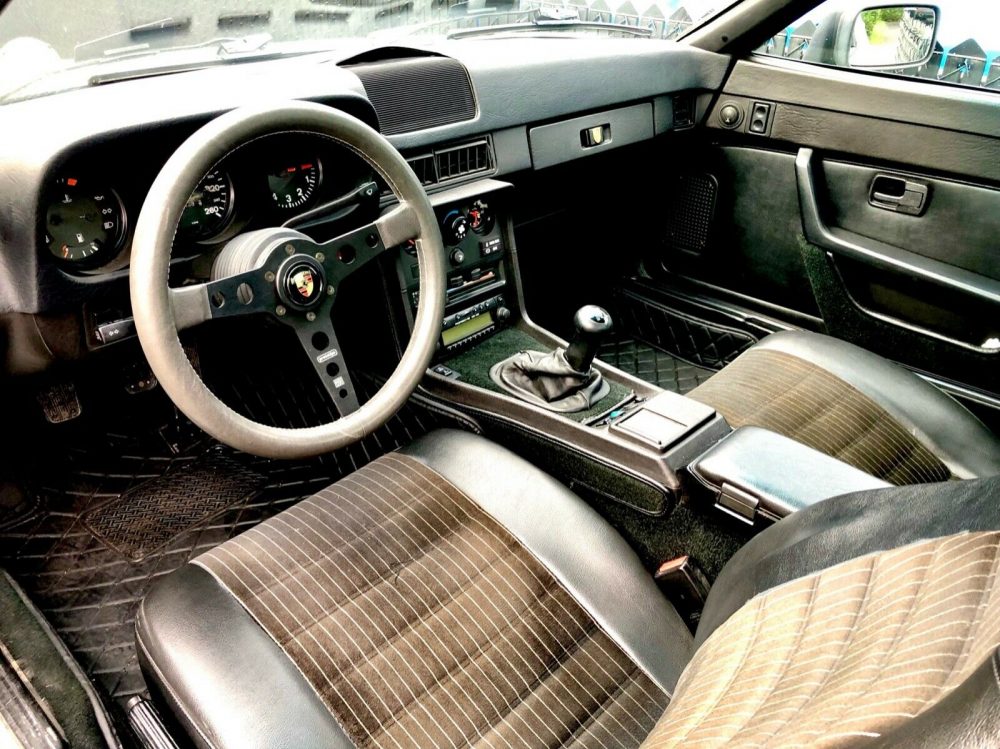 A beautiful and unique car.

My first project, i'm really proud of it, i sell it, because i start my second project with my Porsche 968.

The base is a Porsche 924 S 1987 in really good condition outside a d inside, the modifications are, the new adjustable suspension (specialy build by Ceika performance), body work to enlarge the wheel arch and add the fender flares, adjustable bump steer kit by elephant racing, new tire all terrain goodrich ko2, Porsche mags, models phone dial Et23, new steering wheel by momo Portotipo, new black aluminium pedals, specials winter mats, specials headlights by Hella, cross bars and basket, mecanical are A1, completly revised, breaks are ok, everything works perfectly.

Nothing to do, just drive and have fun.

If you want a unique car, with a amazing look and strong fiability, this car is for you.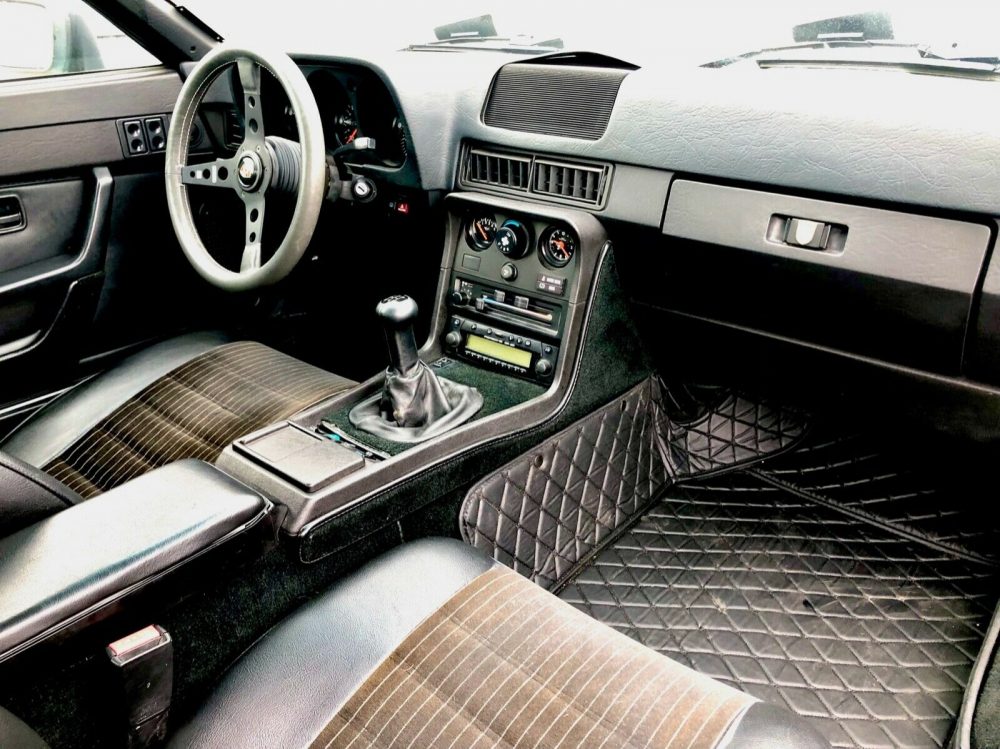 I get that this is just a lowly 924S, but there are plenty of old other cars out there I would do this to before a Porsche. I'm hoping the fenders were maybe already toasted from the Quebec road salt before they cut into them, but who knows. What I do know is that this price is way up there. $24,000 for this? That is 996 money. Even at half this price I would say no way, but maybe this seller doesn't want to sell and this is just a fishing trip? Either way, fun to see, but maybe not to try to sell.
– Andrew