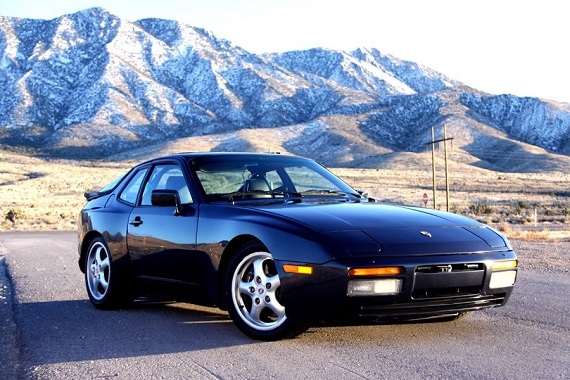 There's something that is inherently appealing to me about the idea of a aluminum V8 engine swapped into a Porsche 944. Sure, you could argue that just buying a 928 would scratch that particular itch, and in many ways you'd be right. But say you want extra power and cheaper operating costs? These are things that the Porsche 928 doesn't particularly excel at, coupled with the more complicated and fragile electronics of the 944's big brother. The smaller, lighter 944 then seems to be a natural choice; with near perfect weight distribution and bits that swap in easily from the higher-horsepower Turbo model, you can have a track-ready sleeper for about the same price as a decently sorted 928 – but choose the right engine, and you'll have much more motivation at your call. In the case of this 1987 944, that choice would be the all-aluminum 6.2 liter V8 from the new Corvette – the LS3, rated at 430 horsepower and 424 lb.ft. of torque right out of the box:
Year: 1987
Model: 944
Engine: 6.2 liter V8
Transmission: 5-speed manual
Mileage: "5,000" mi
Price: $25,000 Buy It Now
THIS IS THE SECOND AND LAST TIME THIS CAR WILL BE AVAILABLE ON EBAY. NO RESERVE.

Please note that the car is located in Round Rock, Texas.

1987 Porsche 944. 5k engine miles
New paint Metallic blue similar to jaguar blue but a little darker

500+ HP LS3 Chevy V8 Engine converted by Renegade Hybrids w/ custom ceramic headers
Rear roll cage with 4 point seating harness. Also kept the 3 point lap belt for legal street use
Rear bucket seats removed to lighten the car. In addition to a lighter engine, this changes weight distribution to 51/49 Front/rear from 53/47 respectively.
Integrated radar detector with sensors on front and rear bumpers. Radar Jammer with toggle switch. Car has been fully reupholstered.

NEW PARTS
Brembro brakes – Koni adjustable suspension – Added oil radiator on under panel – GM performance pressure plate & flywheel – GM starter – Power steering pump – Coolant overflow bottle – Racepak oil temp sender, oil pressure sender, coolant temp sender – Radiator – Racepak gauge cluster – Digital fuel display

Link to YouTube video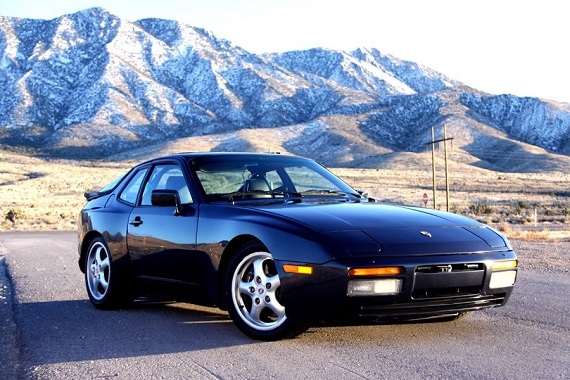 Okay, so it's a bit of a stretch to still refer to this car as a "Coupe" since the +2 seating in the rear has been removed for a roll hoop. But because of this particular build, I think it's easily overlooked. From the video, it would appear that Renegade Hybrids themselves undertook the build, which gives some extra credentials to the level of execution. Not everyone likes these swaps, but Renegade does a great job integrating the Corvette power plant into the 944 chassis. It's unfortunate that we don't learn more about the car itself; there's the obvious Turbo/S2 front end swap and Cup 2 wheels that give the '87 a more purposeful and updated look. The seller also claims over 500 horsepower with details of how the increase over stock was achieved. It would be nice to know, for example, if the Brembo brakes are stock units made by Brembo or upgraded units which would be necessitated by the increased power. That power should also require a limited-slip differential, too – but one isn't mentioned. If you want to build this setup yourself the Renegade bits cost around $2,000, but the reality is that you need a few thousand dollars more in accompanying upgrades to the brakes, cooling system, mounts, and more. The motor will set you back a further $6,000 – $7,000; so all told, you're looking at around $10,000 – $12,000 worth of swap materials plus a clean shell and labor to have one of these 944s. That makes the seller's price of $25,000 seem a bit extreme. It's likely what they have into the car (perhaps they even have more invested), but at this price you could get a nicely built and original late 944 Turbo. The V8 may have more instant punch, but at that price I'd prefer the configuration from Stuttgart. If the price was in the lower teens, though – around where it likely should be, the V8 swapped 944 still gets my vote!
-Carter