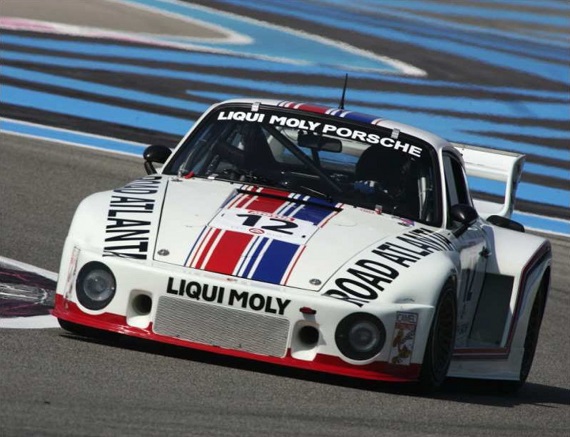 Even though they don't generally get the big headlines, arguably the Porsche 934 and 935 were the most important car in developing the racing history and reputation of Porsche. While the 356 and early 911s were certainly notable, it was in the mid-1970s with the introduction of turbocharged 911 in 935 form that Porsche developed a sizable following of independents who raced the all-conquering Turbos. In turn, it was these race successes that convinced enthusiasts that the Porsche 930 was THE car to have. The 935 was, in many ways, a development of the earlier 934. Wide flares coupled with wheels and brakes from the prototype category 917 and 936 gave a purposeful and classic look. While the roofline and doors remained effectively the same as the production cars, few other details matched what you could buy at the dealer. One of the biggest developments was the aerodynamic "Slantnose" developed with help from Kremer; it would become the signature look for not only the 935s but also the most expensive versions of the 930 in the 1980s. The 935 also helped breach the gap in between the 917 program and the start of the 956/962; while the 936s were the direct transference between the two, it would be the 935 that would carry the Porsche flag around the world. Amongst the notable wins for the 935 were around 150 international victories including all-out victory at Le Mans in 1979 and multiple wins at both Sebring and Daytona. All of the top-tier racers of the day drove them, and top teams that still race today cut their teeth on the 935, such as todays example run by Reinhold Joest: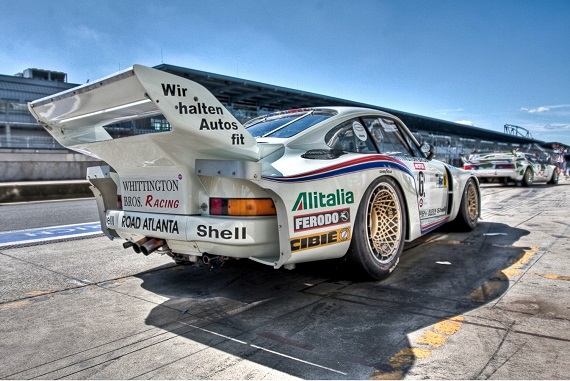 Year: 1978
Model: 935 Kremer K1
Engine: 3.0 liter turbocharged flat-6
Transmission: 4-speed manual
Mileage: Not Listed
Price: Price on Inquiry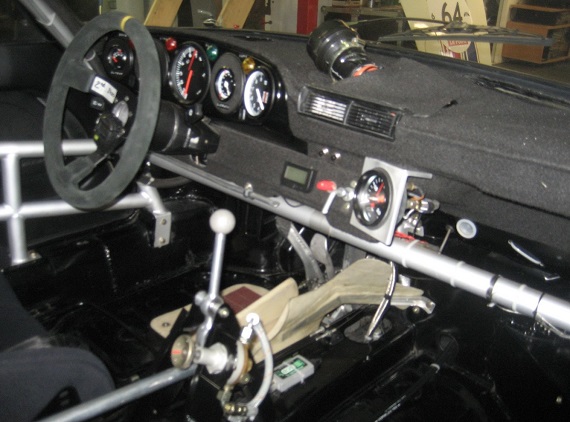 We are proud to present this rare, 1978 factory Porsche 935 for sale by its current owner.

Chassis 930 890 0016 was sold to Reinhold Joest who campaigned it in both the World Championship and the German DRM series in 1978. At Le Mans that year the car was sponsored by the Whittington Brothers, owners of the Road Atlanta circuit in America. They failed to finish and the car then resumed its DRM duties driven by Joest. At the end of the year at Hockenheim during practice, Joest crashed the car putting himself in hospital, the accident and effectively ending his driving career. Although damaged, the car was by no means a write-off.

The shell was stripped of its parts which were then used in a new Joest built shell, 009-0001J. In 1979 the shell for 890-0016 was repaired and used by Volkert Merl for the latter part of the DRM series whilst his regular car, 890-0014 was being updated with new Joest spec bodywork. Once back in his rebuilt car, 890-0016 was once again stripped of it's parts with the bodyshell and bodywork sold via Jurgen Kannacher, to John Lagodny of Luxembourg.

John rebuilt the shell using the parts from his ex-Kremer 935, the original "K1", chassis number 00600019, which he had crashed. Lagodny raced the car in Benelux championship races and European hillclimbs right up to the end of 1981 winning 10 events outright and taking numerous class wins along the way.

In 1982 the car was sold back to Jurgen Kannacher. For 1982, Jurgen reached an agreement to run Heinz-Jurgen Dahmen in the car for a limited number of DRM races as part of the Kannacher-GT racing team. 930-890-0016 was then sold to Bo Strandell, a Porsche dealer in Helinsborg, Sweden.

The car was only used and raced once, in 1983 in the Swedish GT Championship by Anders Olofsson, who finished 3rd at Falkenberg after a pit stop. The car then went into a local museum until being bought in 1984 by English arch-enthusiast John Greasley.

Repainted in orange Jagermeister livery, Greasley hired the car out through his company, G-Force in Aylesbury, and it was raced at Mallory Park, Oulton Park, Silverstone, Donington, Brands Hatch and Snetterton, mostly by Porsche Club drivers running in the Pirelli Championship during the 90s. John sold 890-0016 to Michael Foveny of Austria in 2005. Foveny had the car fully restored and race prepared by marque specialist Roitmayer GmbH of Unterhaching, Germany. The car currently has a water-to-air twin-turbo engine freshly rebuild by Marc De Siebenthal, upright gearbox and sits in its original Liqui-Moly livery it wore at Le Mans in 1978. Since 2009, the car has been raced in the Classic Endurance Racing series partnered at times by Stefan Roitmayer, and the car has appeared at Silverstone, Spa, Monza, Le Mans Classic, Paul Ricard and the Nurburgring.

This rare, no-stories 1978 factory 935 is stunning and 100% correct. It is totally ready for the track and needs nothing as evidenced by its last outing at LeMans Classic 2014. It comes well documented including its original Wagenpass and has current FIA HTP papers. Last but not least, an extensive spares package comes with the car.

History:
Racing History

Liqui Moly Joest Racing

12/03/78: Bergischer Lowe, Zolder, Belgium #7 R.Joest 6th 13 laps

02/04/78: Nurburgring 300 Kms, Germany #11 R.Joest 4th 7 laps

30/04/78: Eifelrennen, Nurburgring, Germany #11 R.Joest Rtd engine – 4 laps

21/05/78: Avusrennen, Germany #11 R.Joest 6th 15 laps

28/05/78: Nurburgring 1000 Kms, Germany #7 R.Joest/J.Barth 5th 44 laps

13/06/78: Le Mans 24 Hours, France #94 Whittington Bros/Konrad Rtd accident

16/07/78: Kassel-Calden DRM, Germany #11 R.Joest 6th 39 laps

29/07/78: GP von Deutschland, Hockenheim #11 R.Joest DNS accident

03/06/79: Nurburgring 1000 Kms, Germany #1 Merl/Bell/Stommelen 5th 41 laps

17/06/79: Mainz-Finthen DRM, Germany #67 V.Merl Rtd 8 laps

24/06/79: Norisring 200 Miles, Germany #67 V.Merl 6th 68 laps

24/06/79: Norisring DRM, Germany #67 V.Merl 4th 44 laps

John Lagodny Luxembourg

14/10/79: Saisonabschluss, Zolder J.Lagodny 16th

04/11/79: Rheintal-Rennen, Hockenheim J.Lagodny 1st

07/04/80: Course-de-Cote Lorentzweiler #66 J.Lagodny 1st

13/04/80: Course-de-Cote Zittig, Luxembourg J.Lagodny 1st

27/04/80: Course-de-Cote Laroche, Belgium J.Lagodny 3rd

01/05/80: Rheingold Bergrennen J.Lagodny 1st

04/05/80: Course-de-Cote de La Semois J.Lagodny 3rd 1st CL

19/05/80: Luxembourg Trophy, Nurburgring J.Lagodny 1st

26/05/80: Course-de-Cote Remerchen J.Lagodny 5th

15/06/80: Course-de-Cote Abracheville #53 J.Lagodny 5th

22/06/80: Wissembourg Bergrennen J.Lagodny 3rd

20/07/80: Nurburgring Trophy, Germany J.Lagodny 1st

10/08/80: Course-de-Cote Monte Dore J.Lagodny 31st 2nd CL

15/08/80: Heisdorf Bergrennen J.Lagodny 1st

24/08/80: Course-de-Cote Wasserbillig J.Lagodny 1st

31/08/80: Course-de-Cote Tys des Glandes J.Lagodny 4th

14/09/80: Course-de-Cote de Rhouyet J.Lagodny 5th

21/09/80: Luxembourg Trophy, Nurburgring J.Lagodny 1st

26/04/81: Course-de-Cote Zittig, Luxembourg J.Lagodny 3rd

01/05/81: Rheingold Bergrennen J.Lagodny 1st

08/06/81: Course-de-Cote Remerchen J.Lagodny 4th

25/06/81: Wissembourg Bergrennen J.Lagodny 3rd

28/07/81: Goesdorf Bergrennen J.Lagodny 8th

13/09/81: Course-de-Cote Zittig, Luxembourg #66 J.Lagodny 8th

20/09/81: Nurburgring Supersprint, DRM #68 J.Lagodny 15th

Kannacher GT-Racing

21/03/82: Bergischer Lowe, Zolder, Belgium #14 HJ.Dahmen DNS did not start

28/03/82: Nurburgring 300 Kms Interserie #9 HJ.Dahmen 9th

04/04/82: Hockenheim DRM, Germany #14 HJ.Dahmen Rtd

24/04/82: Eifelrennen, Nurburgring DRM #14 HJ.Dahmen 11th 7 laps

09/05/82: Mainz-Finthen DRM, Germany #14 HJ.Dahmen 7th 68 laps

23/05/82: Salzburgring DRM, Austria #14 HJ.Dahmen Rtd accident

06/06/82: Wunstorf DRM, Germany #14 HJ.Dahmen Rtd

Bo Strandell Racing

03/07/83: Falkenberg, Swedish GT A.Olofsson 3rd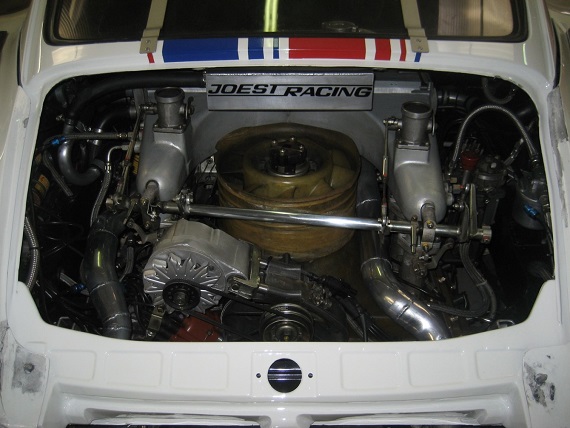 Only a few of these 935/77As were produced and they were truly cutting edge technology when they ran. This car has an excellent history and is presented in top shape with current FIA papers. That will allow you to run the car in just about any historic competition and the history guarantees entry into any Rennsport Reunion put on by Porsche. Of course, as a top condition car with important and documented history, this won't come cheap; though perhaps not as iconic as some of the factory run long-tail 935s or Martini cars, I'd expect this example to fetch well into the millions of dollars. As when new, that makes the market pretty limited but it's sure awesome to see these 935s in action still today – belching flames and wooshing away from the competition.
-Carter